Kentucky WBB without Dre'Una Edwards and Robyn Benton vs. Ole Miss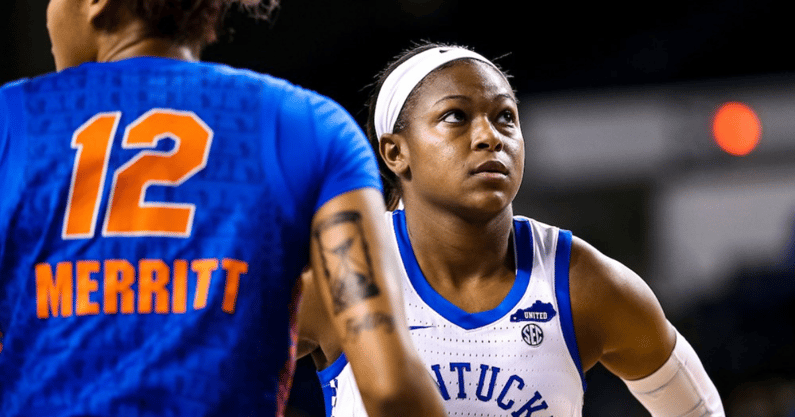 Kentucky Women's Basketball will be without two of its best players as it takes on Ole Miss today.
90 minutes prior to tipoff, UK announced that Dre'Una Edwards and Robyn Benton will not be taking the floor against the Rebels. While neither player will be on the court, their absences are for different reasons.
Dre'Una Edwards was listed as unavailable just an hour before Kentucky's game on Thursday against Florida due to disciplinary matters. Edwards is Kentucky's second-leading scorer and leading rebounder this season. The 6-foot-2 forward is averaging 15.9 points and 7.7 boards per game.
When head coach Kyra Elzy was asked about Edwards, she gave little detail.
"It's a disciplinary action that we're dealing with, and we're dealing with it internally and no further comments from there," Elzy said.
Benton's absence is far less of a mystery. The senior guard suffered an ankle injury in the second quarter against Florida on Thursday. Benton is averaging 10.4 points per contest this season while making 35.5% of her attempts from deep.
Similar to Edwards, Elzy didn't say much about Benton's status.
"Right now, the medical team will examine her, and she'll be day-to-day, so still have not received an update," Elzy said after Thursday night's loss.
The media is still unaware of the severity of Benton's injury. Although many of the circumstances surrounding these Wildcats are murky, one thing is clear: Kentucky is in trouble.
Kentucky Women's Basketball has seven healthy players on the roster without Edwards and Benton. Further, the team has lost three games in a row by 20 or more points. Kentucky needs a win. However, due to the team's circumstances, it won't be easy.
Tipoff is set for noon in Rupp Arena. The game will be broadcast on the SEC Network.