Kentucky Wild Health Genomes is the name for Lexington's new Minor League baseball team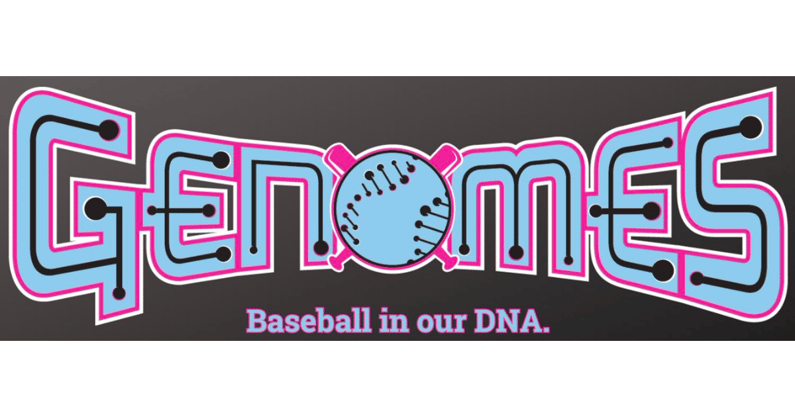 This town is big enough for two Minor League teams. In 2022 the Lexington Legends will be joined by the Kentucky Wild Health Genomes at the renamed Wild Health Field.
You're probably asking yourself, "What's a genome?" and, "Why is its health, wild?"
Wild Health is the Lexington-based medical clinic with naming rights to sponsor the tenth team in the Atlantic League of Professional Baseball. The independent club will join the Legends in the ALPB.
A genome is term used in biology, defined as "the haploid set of chromosomes in a gamete or microorganism, or in each cell of a multicellular organism." Put more simply, it's an organism's complete set of genes.
The team has a cheeky tagline: "Baseball in our DNA." The first message from their new Twitter page sticks the landing.
The inaugural first pitch for the Genomes is set to be thrown in Lexington when they host the High Point Rockers April 21 at Wild Health Field.