Kentucky Wildcats Blown Away by Support at The 15 Club Fan Fest
The buzz surrounding Rupp Arena Saturday afternoon was not limited to the Kentucky basketball team. Right across the hall from where students lined up for tickets to watch the Wildcats and the Kansas Jayhawks, thousands from around the BBN gathered at The 15 Club Fan Fest to meet members of the Kentucky football and volleyball teams.
The Fan Fest was a first of its kind in the NIL era. Each year players meet the BBN at Fan Day, but they did not get to profit from the experience. Patrons were charged $15 per person (free for kids), while members of The 15 Club collective received access as well.
To be candid, I was unsure what the turnout would would like at the Central Bank Center on a Saturday afternoon. I was not alone. Linebacker Trevin Wallace was grateful to see all of the fans decked out in Kentucky blue.
"It's real crazy," Wallace told KSR. "I didn't expect it to be this big, but it's real crazy."
For the newcomers, like Ray Davis and Devin Leary, this was their first opportunity to meet the BBN in-person. Even though they were stars at their old schools, this was unlike anything they ever experienced before.
"I didn't expect to see bouncy houses at a signing day, this is awesome," said Leary. "This is crazy."
Davis added, "I feel like a superstar."
For one fan who brought his family of six kids to the event, joining The 15 Club was a no-brainer. "Twenty-five bucks, come on man, what is that, Taco Bell, McDonald's? It's really worth it. It's just helping our cause and it's what we need to put us over the top."
It's safe to say the first ever 15 Club Fan Fest was a smashing success.
Subscribe to the KSR YouTube Channel for press conferences, interviews, original shows, fan features, and exclusive content.
If you missed your chance to meet the Wildcats, don't worry. The new world of Name, Image and Likeness gives fans more opportunities than ever before to access their favorite players. You can join The 15 Club to make sure you're on the list for the next big event, or stop by KSBar and Grille tomorrow night to meet Dane Key and Barion Brown from 7-8:30 pm.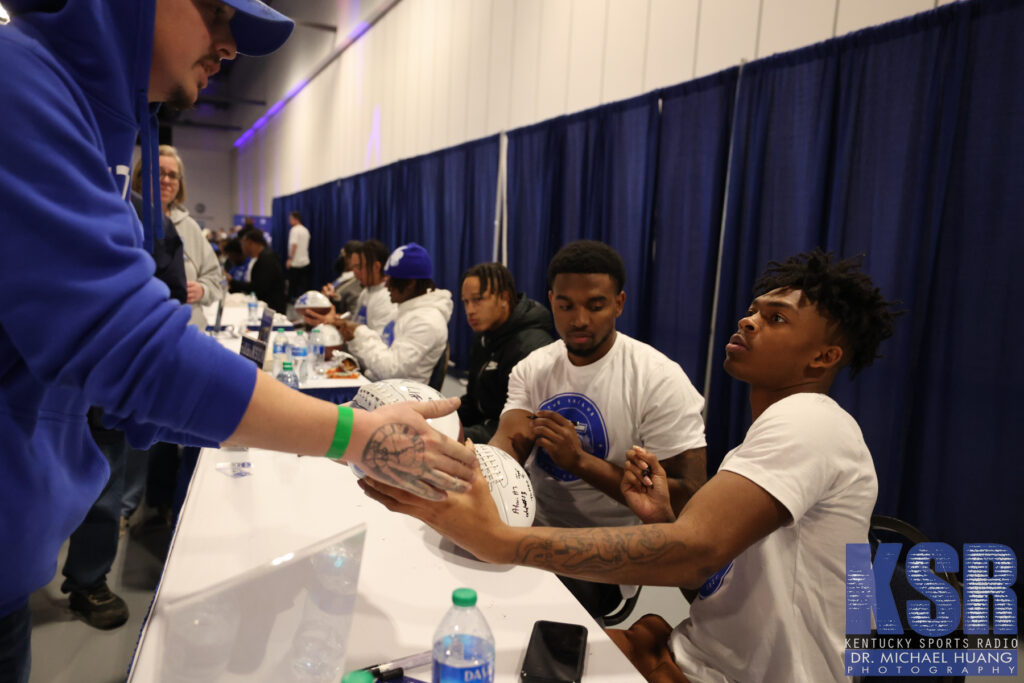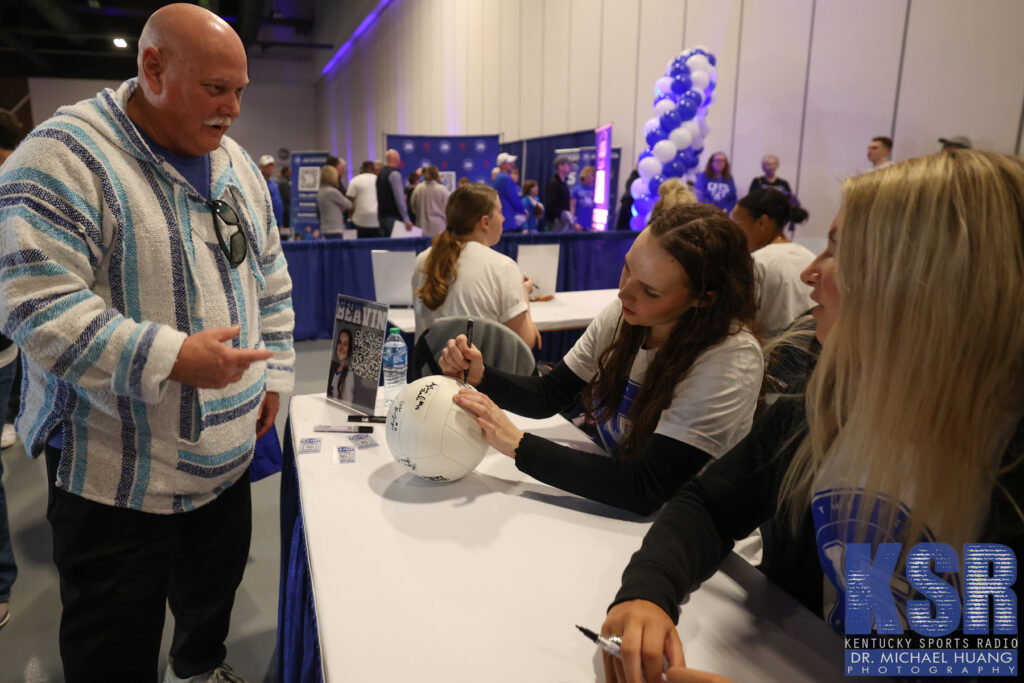 Discuss This Article
Comments have moved.
Join the conversation and talk about this article and all things Kentucky Sports in the new KSR Message Board.
KSBoard