Kentucky Women's Soccer relieves Ian Carry of head coaching duties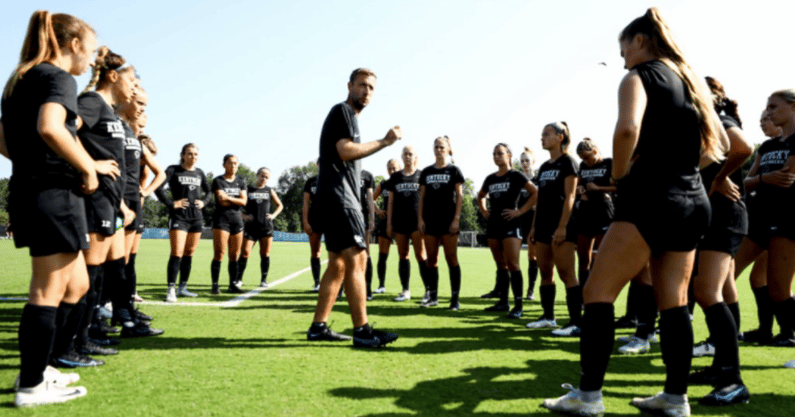 After losing their sixth game in a row on Thursday night, Kentucky Women's Soccer is now searching for a new head coach. Ian Carry, who was was named the Wildcats' head coach in 2016, was relieved of his duties on Friday morning, it was announced by Athletic Director Mitch Barnhart.
UK assistant coach Paul Babba will serve as the interim head coach for the remainder of the season while a national search is conducted in the meantime.
To start the 2021 season, Kentucky began with a 5-1-2 record, but the team has since spiraled, particularly in Southeastern Conference play. UK is 0-7 in the SEC already, falling to LSU on Thursday's Senior Night 1-0. As of right now, the 'Cats hold an overall record of 6-8-2 with just three regular-season games left on the schedule.
Despite the poor team record, it was a bit of a shock to see Carry fired near the end of the year. He was in his fifth season with the program and the second year of a three-year contract extension he signed in July of 2020. That being said, Carry was in the midst of his sixth consecutive losing season. Kentucky has not made the NCAA Tournament since 2014.
Carry leaves Kentucky with a career record of just 26-50-8 and an even worse mark of 6-35-4 against SEC foes. He was previously an assistant at UK from 2013-16 under then-head coach Jon Lipsitz before taking over the head job.