Kentucky WR Josh Ali charged with leaving scene of accident, per report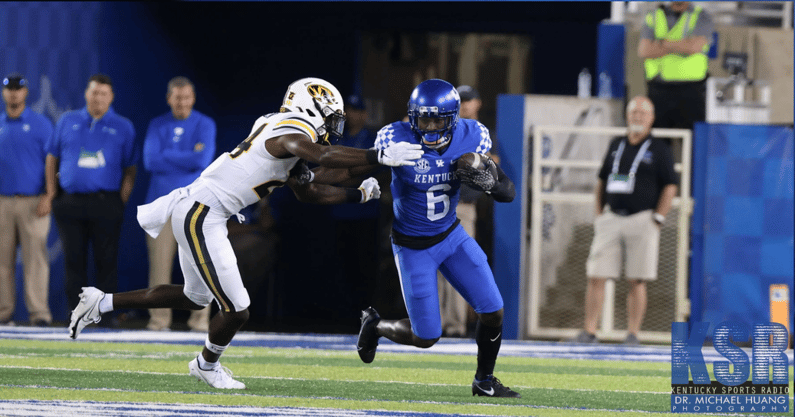 The off-field issues with Kentucky Football just won't seem to go away. According to a new report by WDRB, one of the Wildcats' most valuable offensive weapons finds himself in some hot water.
Jason Riley and Eric Crawford of WDRB released a report earlier on Wednesday that details charges pressed against Kentucky starting wide receiver Josh Ali. He is set to appear in the Fayette District Court next week on Sept. 20.
The charges, according to the report, are for "leaving the scene of an accident without rendering aid and driving without insurance earlier this year." Additionally, Ali is dealing with a lawsuit that arose from Kentucky Farm Bureau Mutual Insurance Company back on June 29. Per WBRD, the insurance company claims that Ali "owes damages paid to a man he rear ended in the February 12 wreck."
On March 9, Josh Ali told the Lexington Police Department a month after the Feb. 12 event that he was "falling asleep" as the accident occurred. After he rear-ended the driver in front of him, he reportedly left the scene and later told police that his insurance company was already dealing with the issue.
Then, on April 14, Ali was hit with a failure to maintain insurance charge, per the report. He will appear in court next week for both charges, which are classified as traffic offenses.
So far this season, Ali, who is a fifth-year graduate student, has recorded seven catches for 166 yards to go along with one touchdown. He's started 26 consecutive games for the 'Cats and is the offense's No. 2 receiving option behind Wan'Dale Robinson.