Kentucky's QB curse is even hitting opposing teams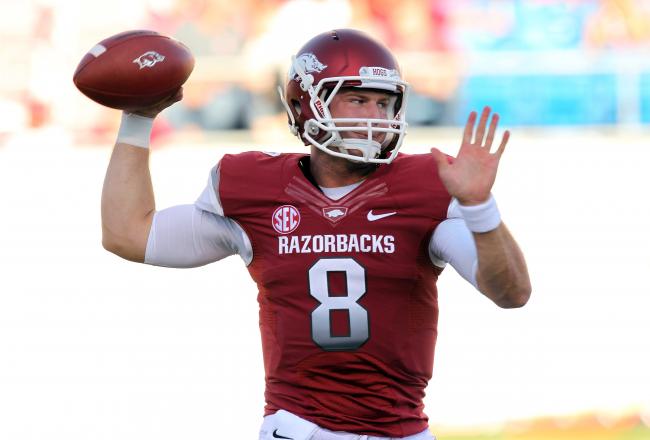 Quarterbacks aren't safe anywhere near the Kentucky football program right now. And with Murphy's law in full effect in Lexington, the
curse is now spreading out to opposing teams.
Arkansas starting quarterback
Tyler Wilson was involved in a car accident this morning
in Fayetteville. University media relations said he was checked out and
will be fine
, and he's expected to return to practice for the Razorbacks. There's no word on whether or not he had a 25-year-old blonde from the sports department in the backseat.