Kevin Knox reportedly agrees to 2-year, $6 million deal with Detroit Pistons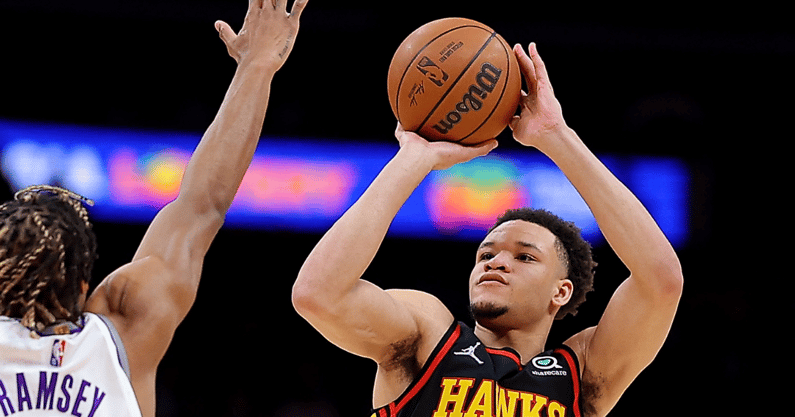 Kevin Knox will have another opportunity to find a steady role in the NBA.
The former Kentucky Wildcat (2017-18) one-and-done has signed a two-year, $6 million deal to join the Detroit Pistons, according to The Athletic's Shams Charania. Knox was the No. 9 overall pick in the 2018 NBA Draft by the New York Knicks but has experienced an up-and-down career since his rookie season.
He'll team up in Detroit with his former Kentucky teammate Hamidou Diallo, who recently had his $5.2 million team option picked up by the franchise. Another former 'Cat, Nerlens Noel, was traded earlier this week from the Knicks to the Pistons.
Knox, who will turn 23 in August, has seen a decline in his on-court play since he arrived in the NBA. The 6-foot-7 forward averaged 12.8 points in 28.8 minutes per game as a rookie in 2018-19 but has yet to reach similar numbers ever since. Knox put up 6.4 points per game in 2019-20 and just 3.9 points in 2020-21.
This past season, the one-time Wildcat averaged a mere 3.6 points per game across 13 appearances before getting traded to the Atlanta Hawks in January. Knox would play 17 games for the Hawks following the move but registered double-digit minutes in just four of those contests. He entered the offseason as an unrestricted free agent and was free to sign with any NBA team.
Expectations are low in Detroit this coming season, meaning Knox should be able to find consistent minutes and potentially carve out a role to rebrand his career.