Kickoff Time, TV Coverage Announced for Kentucky-Mississippi State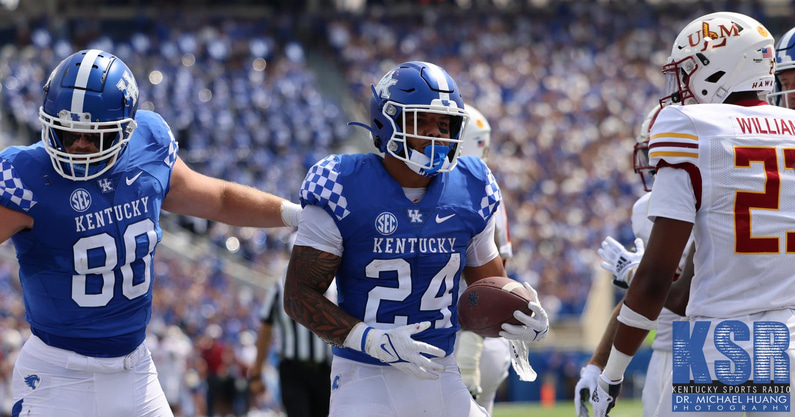 We now know the kickoff time for the next Kentucky football game. On Oct. 30 Mississippi State will host the Wildcats at Davis-Wade Stadium. The game will be broadcast on 7 pm ET at SEC Network.
The Wildcats get a week to exhale following the 30-13 loss to top-ranked Georgia. Enjoy the bye week, Big Blue Nation.
Mississippi State's tail is tucked between its legs after Alabama handed the Bulldogs a 40-point loss in Starkville. Mike Leach's team will get a chance to bounce back this weekend in Nashville against Vanderbilt.
Kentucky's History in Starkville
Trips to Starkville have not been kind to Kentucky. The Wildcats have won in Athens more recently than Starkville. Kentucky last won between the hedges at Georgia in 2009. UK's most recent victory at Mississippi State was a 14-13 win over Sylvester Croom's 2008 team.
Stoops' first trip to Davis Wade-Stadium on a Thursday night in 2013 was the last time Kentucky kept the game at Miss. State within single digits. The Wildcats have lost the previous three meetings in Starkville by an average of 26.3 points.
The series has not been completely one-sided. Kentucky has won three straight in Lexington over its annual SEC West foe. Last year the Cats put it on the Bulldogs, completely overwhelming the Air Raid. Mississippi State was picked off six times and Mike Leach's high octane offense was shut out for the first time in his lengthy coaching career.
Go Cats. Beat State.
SEC Kickoff Times for October 30
Missouri at Vanderbilt, 3 pm ET/2 pm CT on SEC Network
Georgia vs. Florida (Jacksonville), 3:30 pm ET/2:30 pm CT on CBS
Ole Miss at Auburn, 7 pm ET/6 pm CT on ESPN
Kentucky at Mississippi State, 7 pm ET/6 pm CT on SEC Network