LOOK: Kroger Field's new video boards are going in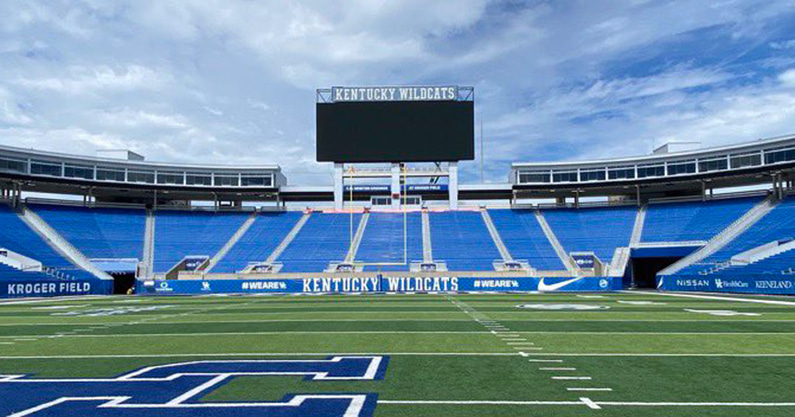 Kroger Field is getting a notable upgrade this summer. In February, the UK Board of Trustees approved $5 million worth of stadium renovations, including new video boards. Yesterday, Kentucky fan Phillip Greene shared a picture of one of the new video boards now in place. They measure 100 feet wide compared to the 80-foot wide old video boards. Both boards are expected to be in place in time for the season opener vs. Miami (OH) on September 3.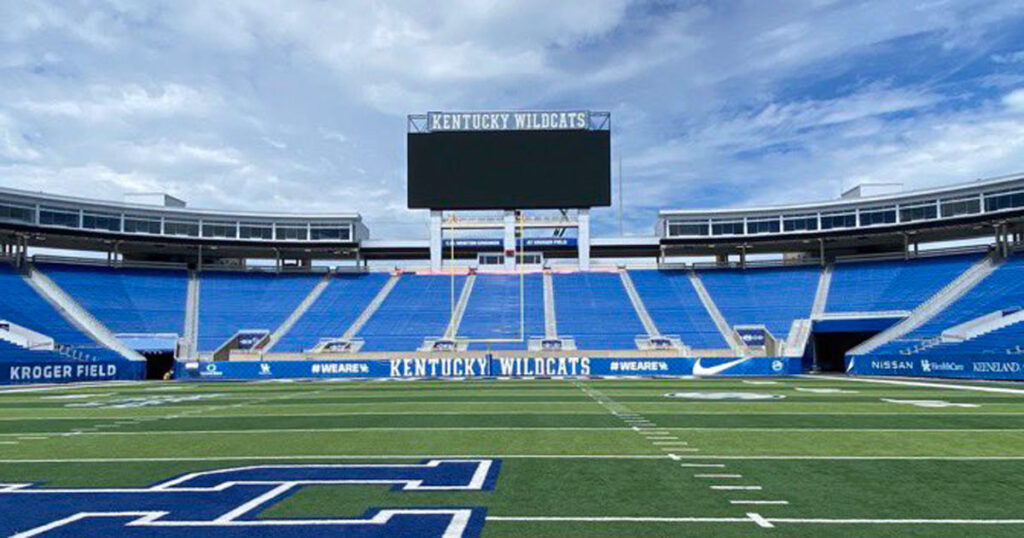 If you went to a game at Kroger Field last year, you know the old video boards had seen better days (RIP to that giant black square in the middle of the east end zone one). Seeing Chris Rodriguez barrel towards the end zone on the new ones is going to be a thing of beauty.
We'll get a better look at the boards tomorrow at Media Day.