KSBar: $250 Giveaway, Morgan Wallen, Football Championships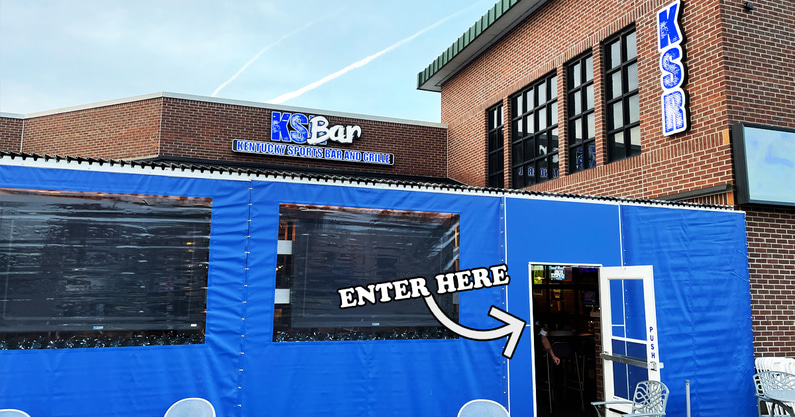 You spent last weekend trapped inside with family so now it's time to get out and treat yourself to some fun around town. If you fit that description and you're in or around Lexington, may I suggest some of the upcoming happenings at KSBar and Grille?
I'll tell you about them.
$250 Giveaway | Thursday Night Football
The weekend starts tonight with America's Dallas Cowboys traveling to Caesars Superdome to play Taysom Hill's New Orleans Saints on Thursday Night Football. Hill will make his season debut at starting QB for the Saints while the Cowboys look to get the season back on track before it's too late.
KSBar and Grille will have the game on the big screen(s) with sound, plus drink specials and this week's $250 giveaway at halftime. Sponsored by Atkinson, Simms & Kermode Attorneys at Law, we will be handing one KSBar patron $250 cash via a drawing when the Cowboys and Saints go to intermission. Be in your seat for the first half to be entered to win. While you're there, visit ask-law.com to set up a free consultation with one of Atkinson, Simms & Kermode's attorneys if you need an attorney or even if you don't.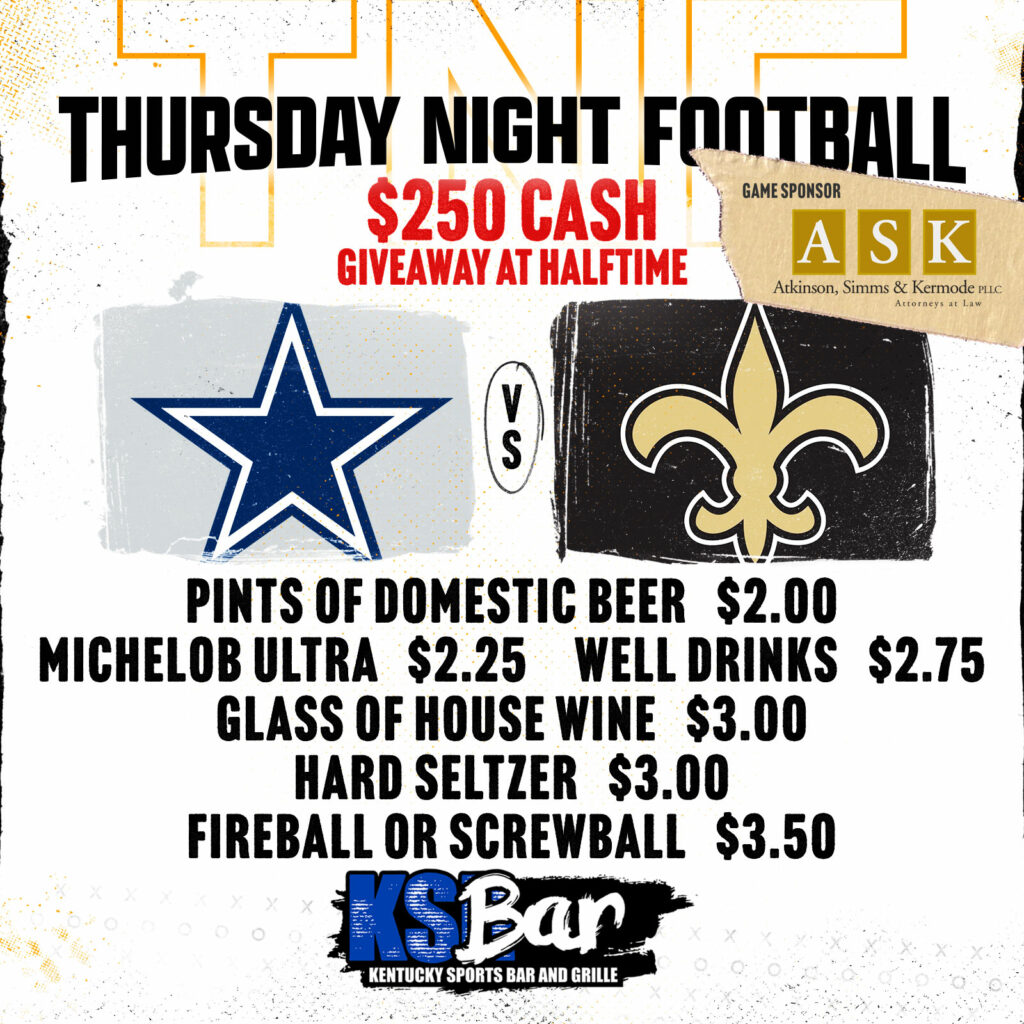 Morgan Wallen Pre-Concert Fun (3x)
The hottest name in country music, Morgan Wallen sold out Rupp Arena for three straight nights in an unbelievable showing at the ticket office. If you're one of the six billion people expected to attend, consider KSBar and Grille for your pre-concert fun.
Morgan Wallen's music will be played throughout the bar leading up to the show and then you can catch a cheap Uber/Lyft/stranger to take you the mile down the hill to Rupp Arena. You can even walk it if the weather's nice and you're not already in your Whiskey Glasses.
H.S. Football State Championships
Over at Kroger Field, 12 high schools from around the Bluegrass are competing for football state championships. Going to support your child? Maybe you're in town supporting your alma mater. Maybe you're on the team and start on both sides of the ball. Whatever brings you to Lexington for the 2021 UK Orthopaedics State Football Finals, KSBar and Grille is a mile away from the stadium for pregame excitement and postgame celebrations. Or watch the games on the KSBar TVs.
Here's the state championship schedule:
Friday, December 3
12 p.m. (1A) – Russellville vs. Pikeville
4 p.m. (2A) – Lexington Christian vs. Beechwood
8 p.m. (4A) – Boyle County vs. Johnson Central
Saturday, December 4
12 p.m. (3A) – Paducah Tilghman vs. Belfry
4 p.m. (5A) – South Warren vs. Frederick Douglass
8 p.m. (6A) – Male vs. St. Xavier
See you there.