Come get your Fan Fest Scrimmage and 3-Point Contest Highlights!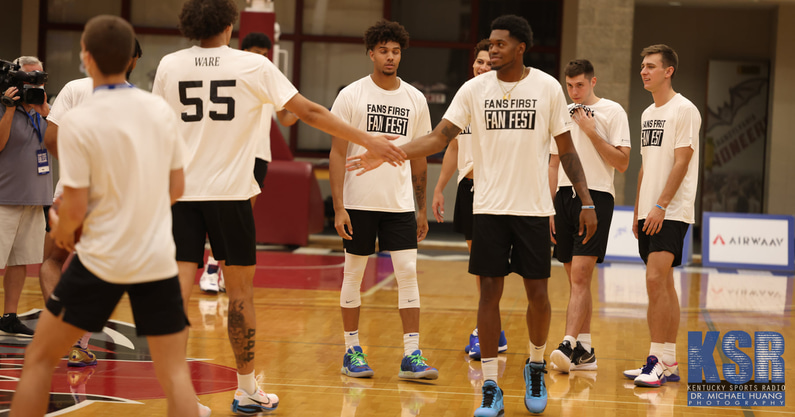 Kentucky basketball's inaugural Fans First Fan Fest event has come and gone, with the 2021-22 roster participating in a 3-point shootout, dunk contest, shooting stars competition and 5-on-5 scrimmage.
With a packed crowd at Transylvania's Clive M. Beck, the Wildcats interacted with fans and put on a show in the first preseason event of the season.
KSR was on hand to capture footage of the Fan Fest featuring all of the dunks, 3-pointers, trick shots, and entertainment you could ever need.
Check out the highlights from the scrimmage and 3-point contest, followed by the complete event recap below:
This is a fun group, BBN.