KSR Football Podcast: Bye Week Comes at the Right Time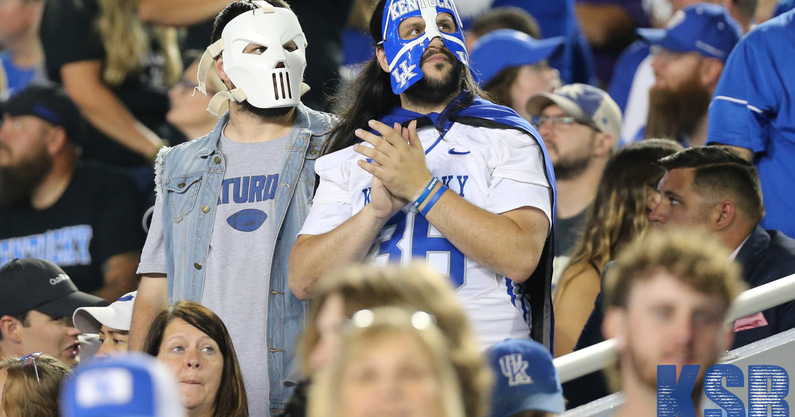 The Bye Week comes at the right time for the Kentucky football program. It's an evergreen statement the KSR Football Podcast will share once again after the Wildcats fell to No. Georgia 30-13 in Athens. The crew laments mistakes made by the defense and shares what they liked from the game between the hedges. Highlights:
Will Levis earns Freddie's respect.
The fumble recovery that changed the game.
A beautiful counterpunch by Coen and Levis.
There's a giant "Help Wanted" poster at Kroger Field for WRs.
Coach O to College GameDay?
Incredible erasers on the Georgia defense.
BBN was outstanding on the road.
Listen to the tournament action unfold by subscribing to "KSR Football Podcast" on iTunes. You can also stream the show online or on your Android phone through Spotify.
---
The KSR Football Podcast is brought to you by our friends at Justice Dental. Visit one of their two Lexington locations by scheduling an appointment online or by calling (859) 543-0700.