KSR Monday Huddle: Rivalry Week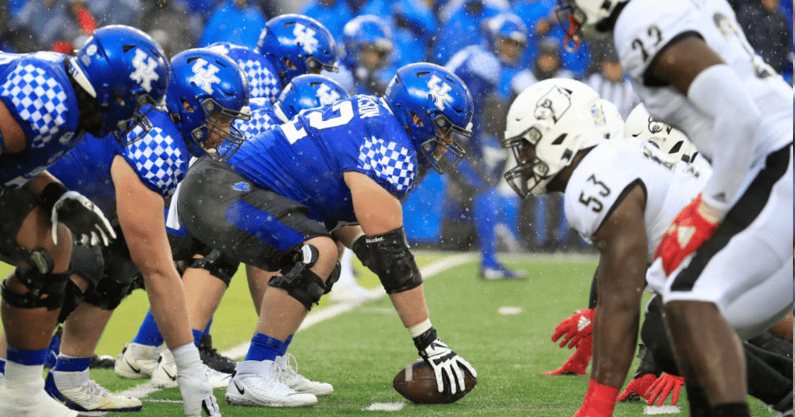 After taking 2020 off, rivalry week has returned to college football. On Thanksgiving weekend, the most anticipated games in the sport will be played.
In the Bluegrass State, the Governor's Cup will have some stakes as the 2021 season comes to a close.
KSR's Monday Huddle is here to set the table before the feast arrives this weekend.
First Down: Defending Malik Cunningham
Kentucky has faced off against some strong quarterbacks in the last half of the season. Georgia's Stetson Bennett leads the Power Five in yards per attempt (10.6), Mississippi State's Will Rogers leads the country in completion percentage (76.1%), and Tennessee's Hendon Hooker has accounted for 29 total touchdowns while completing 70 percent of his passes and rushing for nearly 500 yards.
The Kentucky defense has been challenged and exposed by some good quarterbacks. Defensive coordinator Brad White and his unit must figure out a way to slow another good one on Saturday.
Malik Cunningham leads the Power Five in rushing touchdowns (18) as he is the top rusher on the Louisville offense with 84.8 yards per game. In the air, the redshirt senior is averaging 8.7 yards per attempt with just five interceptions as he is completing 62.2 percent of his 26.9 throws per game.
To add it all up, the dual-threat quarterback averages 320.2 yards of offense per game on a 46.96 percent passing success rate and 54.89 percent rushing success rate. Cunningham has accounted for 36 total touchdowns as he looks like a top-10 quarterback in the sport.
Cunningham is extremely slippery and has done a great job at creating explosive plays. He is the main reason why Louisville ranks No. 13 nationally in yards per play (6.73) as the Cards have 63 plays of 20-plus yards.
The 6-foot-1 quarterback might be the hottest player in college football entering the weekend after huge performances against Syracuse and Duke. Kentucky must find a way to slow him down or the Wildcats will find themselves in a shootout on the road.
Second down: Passing game development
In the last three outings, Will Levis has thrown for 968 yards and is completing 64.7 percent of his passes while averaging 9.49 yards per attempt with seven touchdowns. The Penn State transfer is playing the best football of his career.
That has a strong chance to continue going up against a Louisville passing defense that has had issues and will be without its top cornerback on Saturday.
Former Liberty transfer Kei'Trel Clark was lost for the season in October but leads the defense with nine pass breakups and three interceptions. However, even with Clark, teams have had success passing the football against Louisville.
For the season, opponents are completing 64 percent of their passes and averaging just under seven yards per attempt with 18 touchdowns. When digging deeper, the defense has been exposed against good offenses.
Ole Miss, Wake Forest, Virginia, and NC State each threw for over 300 yards with 10 touchdowns while averaging 8.93 yards per attempt. In the biggest game of the season, Louisville allowed a bad Clemson passing offense to go for 220 yards and average over seven yards per attempt.
For Kentucky to win the game, the road team must have a strong passing game. The Wildcats need Levis to have another good performance.
Third down: Winning the margins
Louisville currently owns a 6-5 record, but the reason the Cardinals are favored on Saturday is due to their overall body of work. The computers see Satterfield's third team in the Derby City as more 8-3 than 6-5.
Why is that the case? Close games have not gone UofL's way.
Against Wake Forest, Virginia, and Clemson, Louisville had a postgame win expectancy over 75 percent. Yet, the Cardinals lost each game.
Louisville won the yards per play battle in each contest by a significant margin but failed situationally and was unable to make the key plays in the fourth quarter to secure a win. Add in a tough non-conference schedule, and you have a six-win team.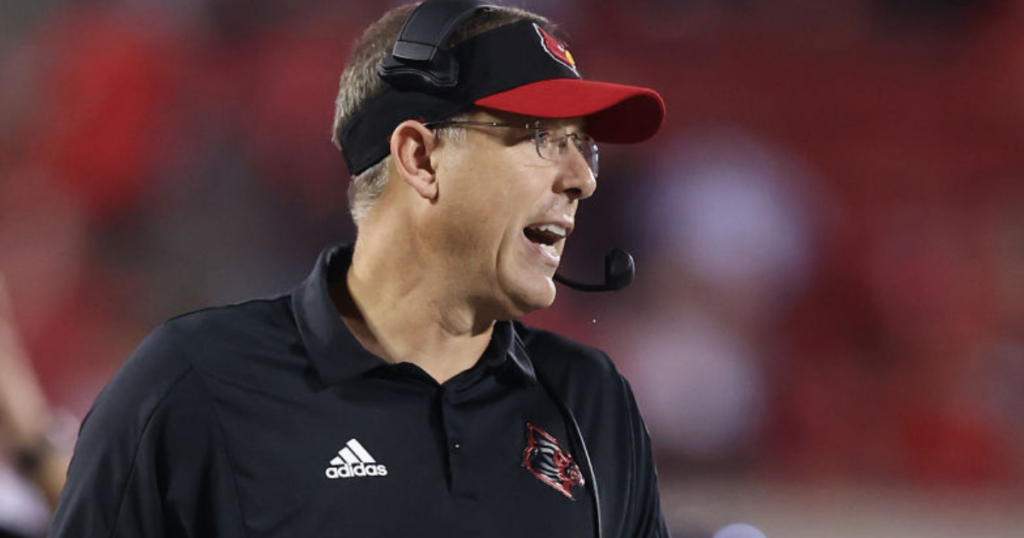 Meanwhile, Kentucky has been strong in the margins. The Wildcats were able to close games against Missouri and South Carolina in the fourth quarter after statistically dominating. Then, a blocked punt helped the Wildcats knock off Florida despite just a 40 percent postgame win expectancy.
Since 2016, Mark Stoops has been very good in close games. Kentucky is 19-9 in one-possession games with a 6-2 mark the last two seasons. Meanwhile, Louisville is just 2-7 in one-possession games under Satterfield the last two years.
If the game gets close, Kentucky figures to have the advantage. The Wildcats have excelled in this area over the years and it's a big reason why Kentucky has won 45 games since the beginning of 2016.
Don't be surprised if another close win is needed on Saturday night.
The week ahead at KSR
Another jam-packed football week full of content at KSR is set to be unleashed as Kentucky looks to extend its winning streak to three games against Louisville on Saturday.
On Monday afternoon, we'll have coverage of Mark Stoops' weekly press conference to go along with his radio show in the evening. Practice reports will come throughout the week. Podcasts galore will be available for your consumption.
Kentucky has a chance to end a good season with an exclamation point on Saturday. Let's see if the Wildcats can finish the deal.