KSR Rapid Reaction: Grant Godfrey looks like another former Kentucky Wildcat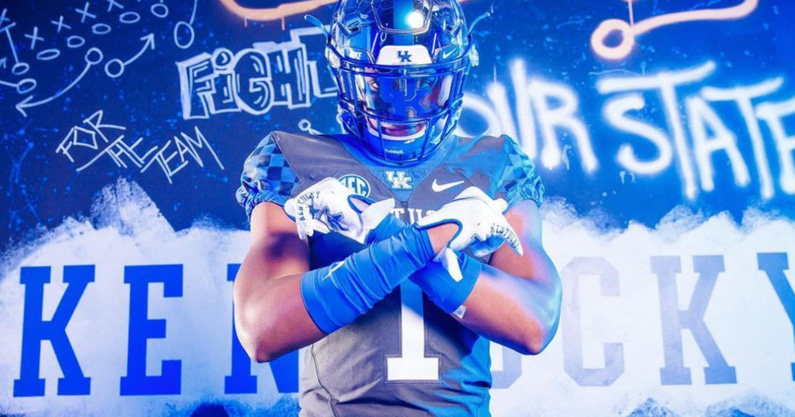 Grant Godfrey pledged his allegiance to the University of Kentucky Monday morning. The Football Folks at KSR are excited about this recruiting development.
Adam Luckett and I talked about the addition on KSR's YouTube Channel. When you watch the Top 25 linebacker in action, it's hard not to see his resemblance to a former Wildcat, Jamin Davis. Another Georgia native with incredible athletic traits, Davis was far from a polished product when he arrived in Lexington. He developed into a star during the 2020 season to become a first round draft pick. Brad White's track record sold Godfrey on Kentucky.
"Kentucky has been producing a lot of linebackers," Godfrey told On3's Jeremy Johnson. "Jamin Davis was a first-round pick. Coach White has NFL experience. He just knows how to get people to the next level. He coached in the NFL and he's coached a lot of great linebackers. Justin Houston is a potential Hall of Famer. Him having coached so many great linebackers in college and the NFL makes me feel that he can get me to the next level."
Grant Godfrey is the No. 283 player in America and the 24th-ranked inside linebacker in the 2023 recruiting class according to the On3 Consensus, a complete and equally weighted industry-generated average that utilizes all four major recruiting media companies. He has lofty goals in Lexington.
"I haven't seen Kentucky make the playoffs yet," Godfrey said. "I want to try and make the playoffs and I also want to win the Butkus Award too. There's a great opportunity to do that at Kentucky learning under that great staff there."