WATCH: Rapid Reaction from Kentucky's open spring practice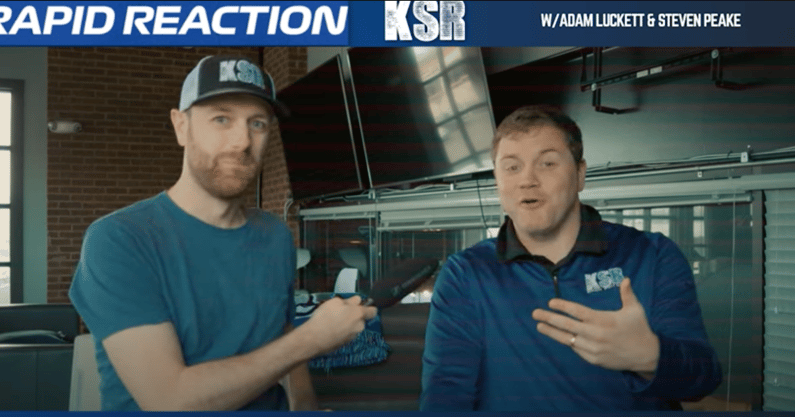 KSR had boots on the ground when Kentucky football hosted an open spring practice on Saturday since this year's spring game was canceled due to new turf installation at Kroger Field.

Brad White's defense put on a show.
In a practice that included a long 11-on-11 scrimmage, Kentucky's defense won the day allowing just one touchdown while showing off an improved pass rush and being very stout against the run.
At the KSR office above KSBar, Adam Luckett and Steven Peake jumped in front of the camera and grabbed a mic to discuss what we saw on Saturday afternoon.
The defense continues to impress
Andru Phillips keeps making plays
Kentucky's offensive line is the elephant in the room
Devin Leary is who we thought he was
Subscribe to the KSR YouTube Channel for press conferences, interviews, original shows, fan features, and exclusive content.