KSR Shop: Save big on sweatshirts today!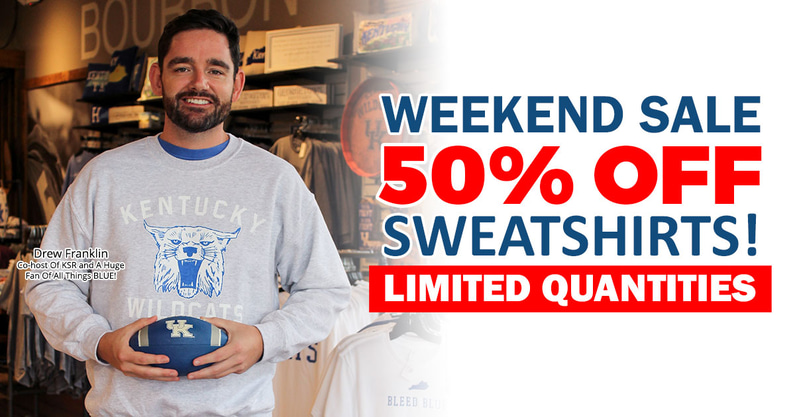 The fall temperatures have arrived which means it is sweatshirt season! The KSR Shop and Kentucky Branded are here with a big deal on sweatshirts. Save up to 50% off on sweatshirts throughout the weekend!
Head to ShopKSR.com to stock up on KSR and UK cozy sweatshirts. Be nice and warm while you cheer on your favorite team this fall. Take advantage of the sweatshirt sale today.