KSR Shop: Save up to 50% off!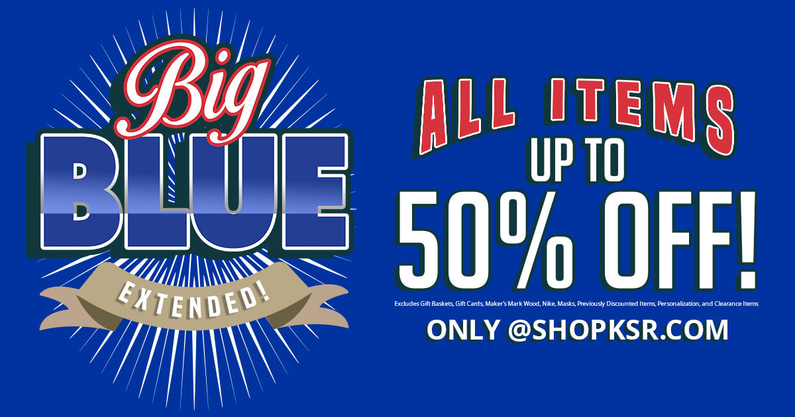 The KSR Shop and Kentucky Branded are here to get your wardrobe ready to cheer on the 'Cats this fall. The Big Blue 50% off sale has been extended for one final day!
Head to ShopKSR.com to stock up on KSR tees, UK sweatshirts, hats, long sleeve tees, and more. Those temperatures are changing so make sure you pick out some warmer gear to support your favorite team. This deal ends at midnight. Spread the word and happy shopping!