KSR TAILGATE FOOD BRACKET: Elite Eight
There have been some major upsets along the way (still not over nachos beating jambalaya), but you, the KSR readers have spoken and we now have our Elite Eight of tailgate foods. There are some serious matchups in this round, so I went to the bench for some help. The popular vote will decide who goes to the Final Four, but Drew, Nick, Freddie, and I will give our picks as well.
Voting on this round ends tomorrow at 9 a.m. 
---
THE GRILL REGION

: Pulled Pork vs. Wings
(Previous round: Pulled Pork 66% Ribs 34%; Wings 59% Brats 41%) PULLED PORK:
If done right, there isn't much better than pulled pork. The same goes for good wings, but good pulled pork tops good wings any day. However, both can be bad, so it all depends on the quality of the product here. Give me the pork, especially if it's from my man Tad on the smoker in the red lot.
WINGS:
Wings in a landslide. Pulled pork is too messy. I'm the messiest eater in the Commonwealth. Can control wing smears to an extent. No tailgate food should have to be eaten with a fork or spoon. Plus, I loathe soggy buns. It's not hogs, it's poultry. PULLED PORK:
 I can't deal with the sloppiness of wings in an outdoor venue. If they're spicy breaded wings from Indi's, that's a different story, but that's more of the exception than the norm. Besides, pulled pork is probably the best tailgate entree around. WINGS: 
Both are quality additions to any tailgate; however, I am of the belief that it's not really football season until I've had hot wings and beer, so wings get my vote. Bonus if there's celery and ranch on the side (but never blue cheese).  A good pulled pork sandwich with a Carolina vinegar sauce is hard to beat though. I think this is the toughest matchup of the Elite Eight.
survey solutions
---
THE DIP REGION

: Queso vs. Salsa
(Previous round: Queso 53% Buffalo Dip 47%; Salsa 54% 7-Layer Dip 46%) QUESO:
This is a tough one here because I'm a back-and-forth guy. One chip queso, the next chip salsa. I'm an equal opportunist with queso and salsa. It's like asking a parent to pick a favorite child. It's an even split of equal love. If I have a bag of 100 chips, 50 of them go in the queso bowl and 50 of them go in the salsa bowl. Occasionally I'll dip one chip in both but only in a crowd I feel comfortable with because I don't want to mess with the setup. That being said, I'm going to lean queso here because I've never had bad queso. I've had bad salsa, but never bad queso. Sorry, salsa. I still love you.
QUESO:
Again, the mess factor strongly favors queso. NFL-level queso is thick in nature, thus lessening the spill factor. Salsa has too many moving parts that normally end up on my shirt, shoes, or britches. Cheese keeps me regular as well. QUESO:
How do I pick against hot melty, spicy, cheesy deliciousness?  I don't. QUESO: 
The Dip Region has been a total mess (pun intended). I'm still not sure how salsa made it past spinach dip in the first round, so I'm definitely going queso here. I agree with Drew that there are some bad salsas in this world (odds are, if you bring me one that you made yourself, I'm not going to like it), plus, I hate cilantro. Queso is not only cheese, therefore delicious, it holds its form well when made correctly and doesn't soak through your plate.
bike trails
---
THE ENTREE REGION

: Fried Chicken vs. Chili
(Previous round: Fried Chicken 61% Pizza 39%; Chili 61% Nachos 39%) FRIED CHICKEN
: I don't think I've ever had chili at a tailgate so I can't vote for it. I've seen chili at a tailgate, but it's too much work to carry around a bowl. I'm a butterfly. Gotta move around and socialize. Can't be carrying around a bowl of chili doing that, especially with a beer or two in hand. I also don't eat fried chicken at tailgates, but a drumstick can be devoured with one hand in a pinch, so it gets the nod. By the way, how the hell did chicken tenders lose in the first round? Learn chicken tenders, people.
FRIED CHICKEN:
I am from Kentucky. I live in Kentucky. Kentucky Fried Chicken originated in Corbin, Kentucky. Call me a Homer all you want, but I'm going with the Colonel. Chili normally comes on strong towards the end of the season as its roster is deep in ingredients. CHILI
: Even though Kentuckians should side with fried chicken, chili was invented to be a cold weather tailgate food. What makes chili even better are the variations. You can hop around to a dozen different tailgates and never replicate the taste. My ringer: white chicken chili. CHILI:
Chili is the ultimate football food. I agree with Nick that the number of varieties strengthens its case. Want to make an otherwise cold and dreary late November tailgate a rollicking good time? Make it a chili cookoff. Just avoid the chocolate chili. Someone always makes it thinking they're fancy and it's always gross. Chorizo chili FTW.
survey solutions
---
THE SIDE DISH REGION

: Pigs in a Blanket vs. Sausage Balls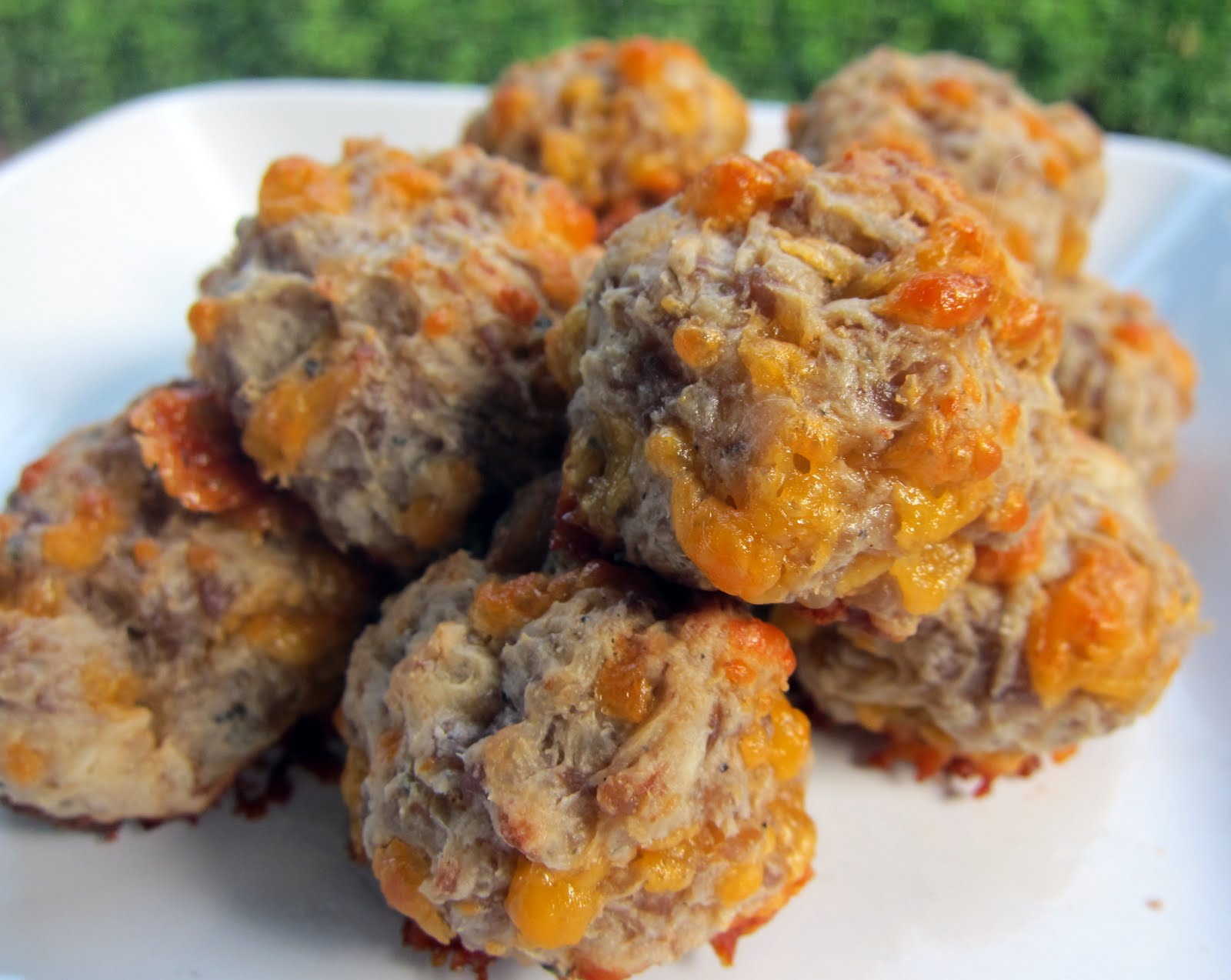 (Previous round: Pigs in a blanket 67% Potato Salad 33%; Sausage Balls 66% Chips 34%) PIGS IN A BLANKET:
HUGE pigs in a blanket guy here. Also a huge sausage balls guy, but pigs in a blanket are a Final Four food in my bracket. Heavy favorite to take it all if I'm drawing up the Vegas odds.
PIGS IN A BLANKET:
Unlike today's goofy and health conscience school lunches our kids are forced to eat, I grew up on school cafeteria pigs in a blanket. Going old school with this pick, can't beat the one-two punch of a wiener and biscuit. SAUSAGE BALLS:
I need nothing else, just a toothpick and a plate of meatballs. The secret ingredient: grape jelly. SAUSAGE BALLS:
Both are delicious, but the combination of cheese and sausage puts the balls over the top. Ones made with spicy Italian sausage? Fuggedaboutit. Also, grape jelly? What the hell, Roush?
surveys
---
Voting ends tomorrow at 9 a.m., so get to it.