KSR Today: Bahamas finale, fall camp continues, big announcements, and that other embarrassing stuff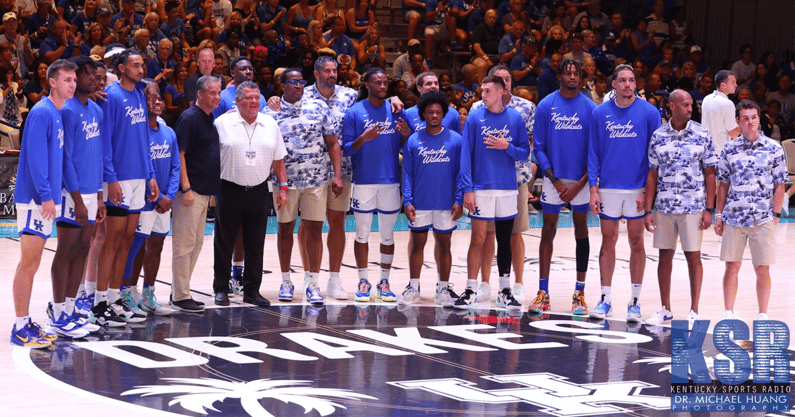 Before a very busy Monday ahead, this past weekend was the busiest weekend in a long time for UK Athletics and the fans of the Kentucky Wildcats. Down in the Bahamas, John Calipari's Kentucky Basketball team won back-to-back games on Saturday and Sunday to complete a 4-0 run through the preseason exhibition tour at Baha Mar Resort in Nassau. In Lexington, Kentucky Football held a closed-door scrimmage in Kroger Field on the second Saturday of fall camp, followed by a thorough breakdown of the day from Mark Stoops at the post-practice podium.
Off the court and field, last week's 'basketball school' drama carried on into the weekend when Stoops was asked to respond during his post-practice press conference, a pre-scheduled press conference long before the public coaching feud blew up Thursday. Mitch Barnhart also joined Stoops in the media room to publicly address the matter and many other matters on his plate as AD of the university.
Let's begin with the actual basketball because the rest of the stuff is so petty and embarrassing.
Kentucky Basketball survived first half challenge from the Bahamas National Select Team
After winning its first three games by a combined 176 points, Kentucky ran into a worthy adversary when the Bahamas National Select Team showed up Sunday with some grown ass men. It didn't help that the 'Cats were on very short rest on the seventh morning of the trip, either. With four minutes to go in the first half, Kentucky trailed by eight points.
But right before halftime, Sahvir Wheeler's lay-up gave Kentucky a one-point edge at halftime and UK never looked back in the second half, winning by 24 points in the end. Antonio Reeves was the star of the game with 22 points and another four 3-pointers. Sahvir Wheeler and Jacob Toppin added 21 and 20, respectively, to carry the home team.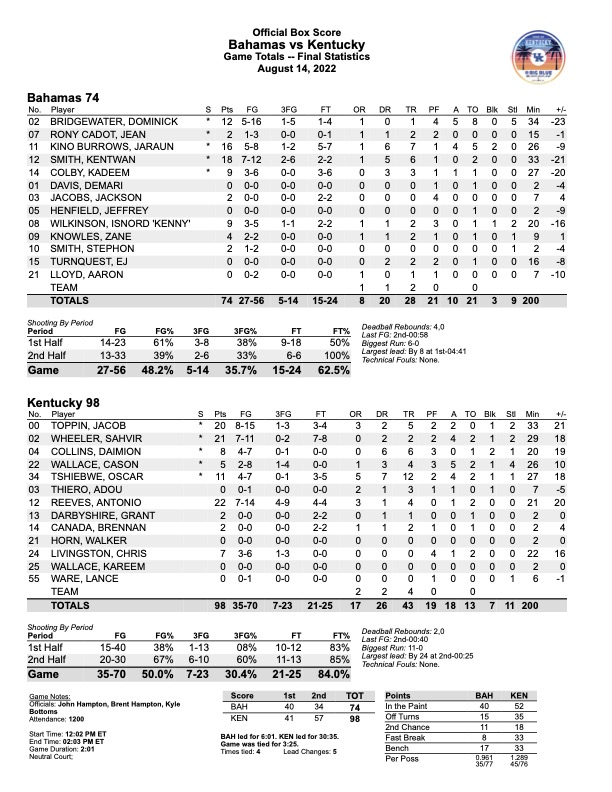 Jack Pilgrim and I react to Kentucky's Game 4 win
Over on KSR's YouTube channel, the video recaps out of the Bahamas continued with rapid reactions to Kentucky's Sunday victory. Big thanks to the Baha Mar ballroom staff for adding some background ambiance to the conversation, and to Condado Tacos for sponsoring KSR's fun.
Have you subscribed to KSR on YouTube yet? You need to do that or you'll get left behind.
Antonio Reeves named Big Blue Bahamas MVP
The breakout star of the entire trip, Antonio Reeves, was also named the Big Blue Bahamas MVP after leading Kentucky in scoring with a combined 68 points in four games (17.0 ppg).
Chin Coleman said afterward, "Big Blue Nation saw what we saw (in Reeves)."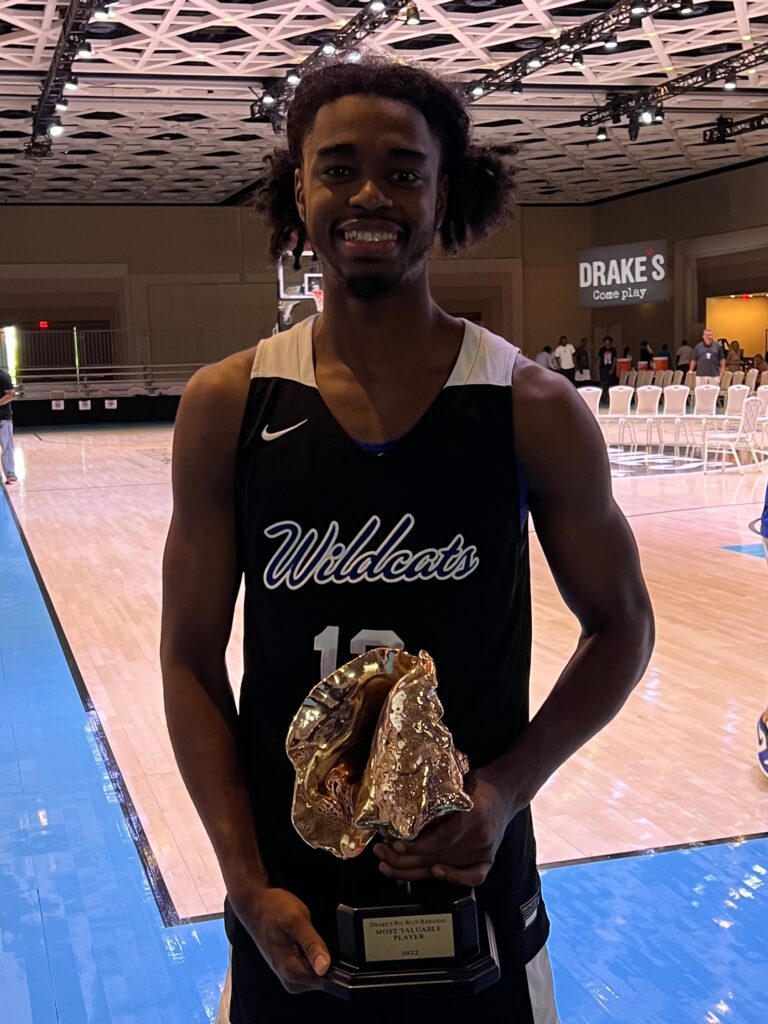 Hear from Reeves and Orlando Antigua in Sunday's beachside, postgame press conference.
Read the cumulative stats from all four games in the Bahamas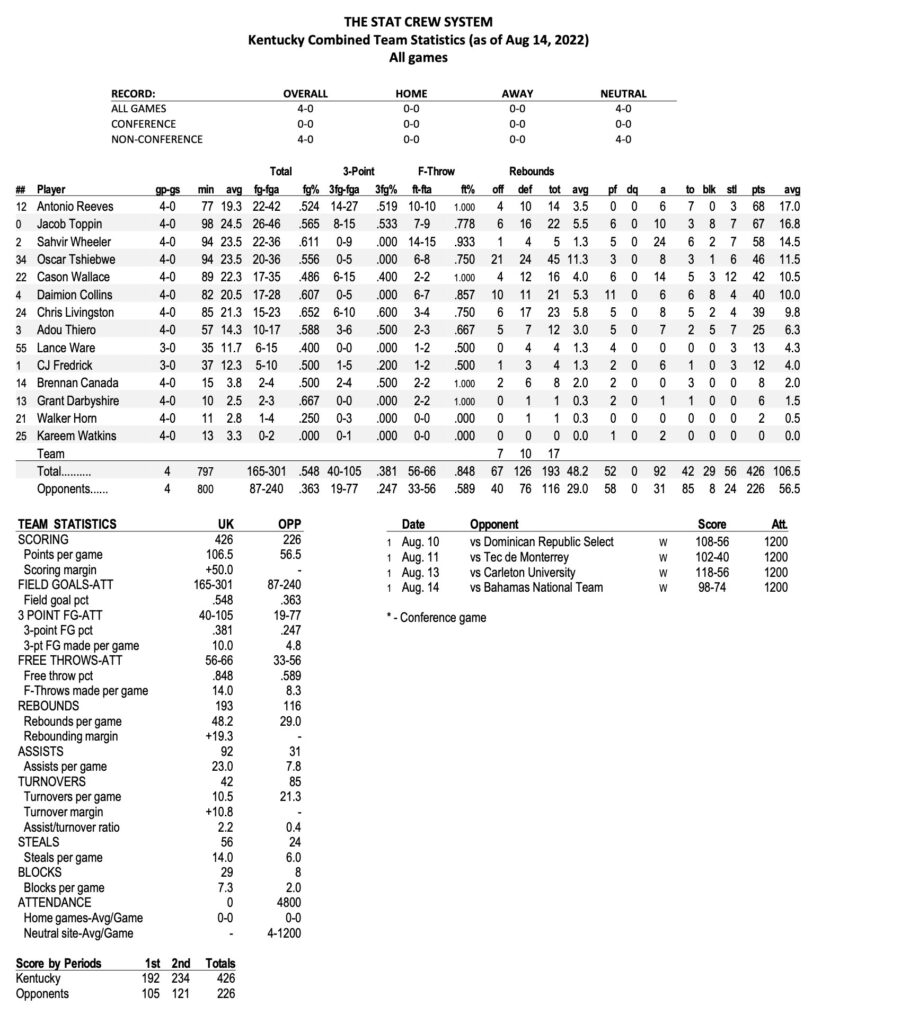 KSR has Kentucky Basketball news coming up at 10 AM
A Monday morning tease! Check back in an hour to read the big announcement about an event coming to Lexington. I really want to tell you now but I can't.
A hint: They're coming to the Farm.
I can't stop tweeting the video of this woman dancing
College Football's AP Poll to be released at noon
Also ahead today, the Associate Press will release its preseason college football poll. Last Monday, Kentucky earned its first-ever ranking in the Coaches Poll… will the AP think so fondly of the 'Cats, too?
We'll have that for you at noon when it is released.
This year's first Kroger Game of the Week to be announced today too
One more announcement for your daily calendar. Later this afternoon, Freddie Maggard will reveal the two high school teams picked for KSR's first Kroger Game of the Week this fall. We're looking forward to touring the state again on Friday nights to spotlight your local teams.
Mitch Barnhart poured gasoline on his relationship with Calipari
Now for the worst part of the weekend.
On Saturday, UK athletic director Mitch Barnhart held a very rare press conference in the Kroger Field media room to share his thoughts on Calipari's "basketball school" comment, Calipari's request for upgrades, and more. "Not who we are," Barnhart said of the back-and-forth between his two most high-profile coaches.
Personally, I thought it was an embarrassing 40 minutes for Barnhart as he scolded us, the media, for making up stories because we have nothing better to do when he himself called the press conference to pour gasoline on his relationship with Calipari to the media. We didn't wake up Saturday morning wanting to burn it all down. He chose that violence and invited the media to be there at 12:30 for it. Hey Mitch, maybe talk to your own employees every once in a while and look in the mirror for the blame. Don't point at us. I had plans to be at the pool.
Also from the conversation, Barnhart gave Calipari an ultimatum, talked like we're all still living in 1995 with his knowledge of social media, and shot down any hopes and dreams for beer in Kroger Field on his watch.
One quote that didn't help his relationship with Calipari: "They've been provided every opportunity to do the things they want to do to be successful. That isn't changing as long as I'm in the chair. We will have that support. If that's not good enough, coaches change a lot in today's world. They do."
Now we know why Barnhart very rarely does press conferences.
Mark Stoops defended his program and locker room
Before Barnhart hijacked the negative attention from the public feud among his coaches, Mark Stoops held a post-practice press conference to recap Saturday's live scrimmage in Kroger Field and to address Calipari's "basketball school" comment from two days earlier.
If you missed it, hear Stoops' response in the video below. He was fired up in defense of his locker room.
That night, Calipari said from the Bahamas that "he and Mark" will be fine.
Notice he didn't say he and Mitch.
What's next?
For Kentucky Basketball, the team has seven days off to relax before they regroup this time next week.
For Kentucky Football, fall camp continues over at the facility as the countdown clock hits two weeks before Week 1 of the season. Rich Scangarello, Brad White, and some of the players will talk to us throughout the week with updates on the team's fall prep.
For now, more coffee. It's been a grind.
Go Cats.