KSR Today: Happy 4th of July!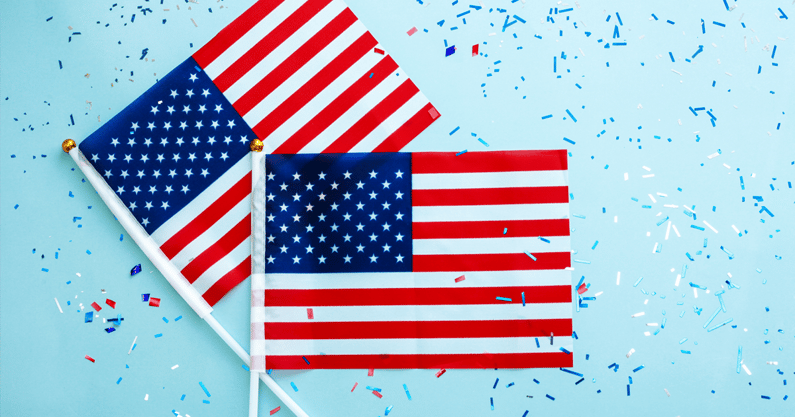 Everyone still got all their fingers? Good. One more day to go.
Today, we celebrate America's independence on this July 4th, 2022, our nation's 246th birthday. On this day in 1776, the Second Continental Congress adopted the Declaration of Independence declaring that all thirteen American colonies were seceding from Great Britain. From that day forward, the great citizens of the United States of America have spent today, July 4, firing off Black Cats and Komodo 3000s just like John Adams suggested (although, he called them illuminations) and gathering around friends and family for America's other premier July 4 tradition: Nathan's Hot Dog Eating Contest.
Before you get to all of your July 4 firework and hot dog fun, I thank you for coming here to Kentucky-Sports-Radio-dot-com during your morning scroll and wish you a Happy 4th of July. Here's some stuff to know today…
JT Poston won the John Deere Classic
We of course begin with a huge CONGRATULATIONS to one of the only UNC fans invited to the cookout, JT Poston, now a two-time winner on the PGA Tour. Poston's caddy is Aaron Flener, a former KSR writer and a very close friend of the program, so we are ecstatic for Poston's wire-to-wire win at the John Deere Classic, where he shot 21-under-par to win by three.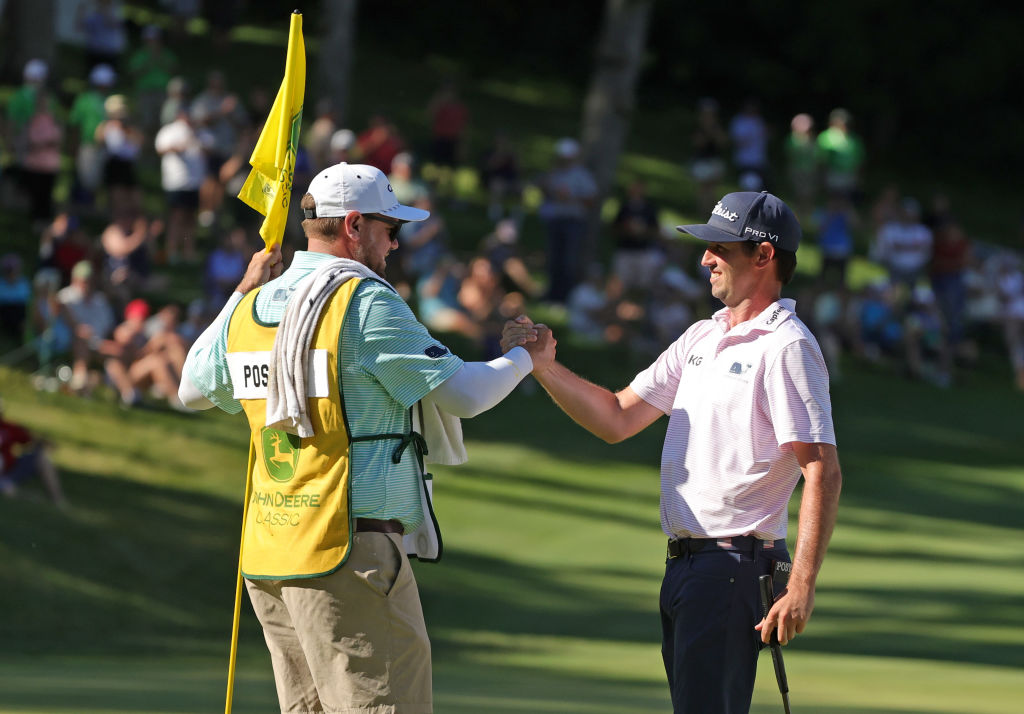 The win earned Poston full status on the Tour through the 2024 season and invitations to the 2022 Open in two weeks, the 2023 Players Championship, the 2023 PGA Championship, and a little tournament they put together every year in Georgia called the Masters. He is up to No. 22 in the projected FedEx Cup standings.
Good reads out there, Flener.
Join us today for the annual KSR 4th of July LIVE BLOG
As is tradition, Mrs. Tyler Thompson will lead a KSR live blog for the aforementioned Nathan's Hot Dog Eating Contest. So if you're not out in the sun, or even if you are, join her and others here on Kentucky-Sports-Radio-dot-com for a live discussion about the hot dog consumption at Coney Island and about anything else going on in the wide world of UK sports and beyond. It's been a while since we've done one of these so it'll be a good summer catch-up as we all watch sweaty people eat wet hot dog buns on TV.
How To Watch Nathan's Hot Dog Eating Contest
ESPN, ESPN app
Women's Competition: 10:45 ET
Men's Competition: Noon ET
FIBA U17 World Cup has the day off
After back-to-back game days, USA Basketball's U17 team has today off in Spain before FIBA World Cup group stage play resumes tomorrow. Through two games, the young Americans are a perfect 2-0 with wins against Lebanon and Slovenia in front of a crowd that includes John Calipari and Orlando Antigua.
Kentucky target Ron Holland and Class of 2025 standout Cooper Flagg were the high-scorers on Sunday with 14 and 12 points for Team USA. Two more Kentucky targets, Karter Knox and Ian Jackson joined Holland and Flagg in double figures with 11 apiece, while DJ Wagner scored nine in a starting role on 3-of-10 shooting from the field.
USA plays Mali in the final group phase game tomorrow at 2:45 PM ET. All games can be seen on YouTube.
Get up-to-date on Kentucky Basketball recruiting
For the latest on Kentucky Basketball recruiting, read Pilgrim's Insider Notes: Kentucky's 2023 recruiting update.
Christian Conyer picked Tennessee
Some bad recruiting news out of the holiday weekend: Kentucky Football in-state target Christian Conyer was down to two schools, Kentucky and Tennessee, going into his announcement ceremony yesterday and it didn't go well for Big Blue Nation. A product of Bowling Green, Conyer shocked the Bluegrass by making his verbal commitment to the Vols over staying home to play for the Wildcats.
Tweet(s) of the Day
Adding to the storyline around Conyer's decision, Conyer sent this odd "Okay" tweet to Vince Marrow minutes before he picked Tennessee. It was in reply to Marrow's tweet about walking his daughter down the aisle.
Marrow couldn't resist.
Congratulations to Big Dog, his daughter, and their family on the big day.
KSR's morning radio show will be a replay episode
The radio show has today off but the KSR website doesn't take holidays so we'll be keeping you updated all day long. Check in from time to time while you're enjoying the sunshine.
And be careful with those fireworks.