KSR Today: It is Tuesday, Not Monday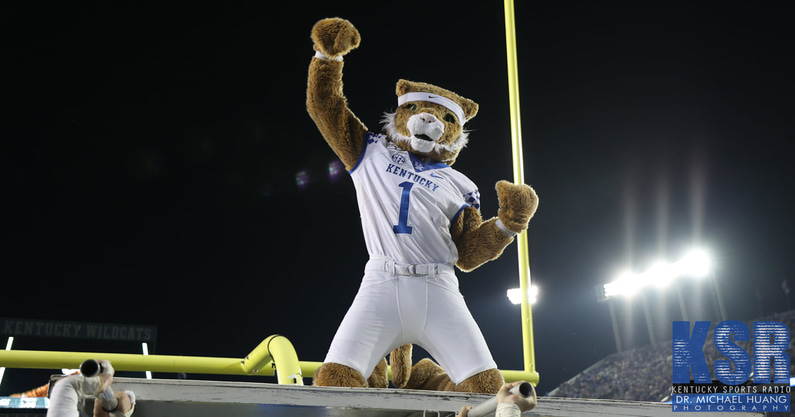 Today feels like a Monday, the worst kind of Monday, actually. Getting back to work after a long holiday weekend can be tough. Sometimes you forget what day of the week it is. Like this sports blogger, who has written the Tuesday morning post every Tuesday for at least two years, then inexplicably forgot to pen the Tuesday morning post. Days of the week, a tough concept after three days of fun in the sun.
Hopefully you thoroughly enjoyed some time with your friends and family for some summer fun. While there weren't a ton of major sports events, outside of a protest at a hot dog eating competition, there's still some UK news to discuss.
Kentucky Football Lands a Commitment
First, the good news. Alabama running back Khalifa Keith pledged his allegiance to the Wildcats on the Fourth of July, committing to Kentucky over Florida State and Georgia Tech. A three-star talent, UK is bringing the physical rusher to Lexington after Chris Rodriguez's departure. Take a look inside the KSR Film Room and you'll like what you see from the dude who has a pair of tree-trunks for legs.
Three Kentucky Football Targets Commit Elsewhere
Keith was the one bright spot for a rough UK football recruiting weekend. It all started when CB Cristian Conyer picked Tennessee over the Wildcats. Losing to Tennessee always stinks. It's even worse when it's an in-state star playing at a priority position. Two other Top 500 players that officially visited Kentucky made surprise decisions. LB Jaden Robinson committed to South Carolina shortly after WR Karmello English picked Auburn. The Wildcats appear to have finished second in each recruitment. Not great Bob!
Oscar Tshiebwe didn't start the fire
Oscar Tshiebwe looks like he was loving life during the holiday weekend. He spent some the Fourth of July with the Lexington Fire Department and a smile worth a million bucks.
60 Days till Kickoff
And only 34 days until John Calipari's Kentucky basketball team returns to the hardwood in the Big Blue Bahamas. It will be here before you know it.