KSR Today: Kentucky Football Media Day, Open Practice Highlights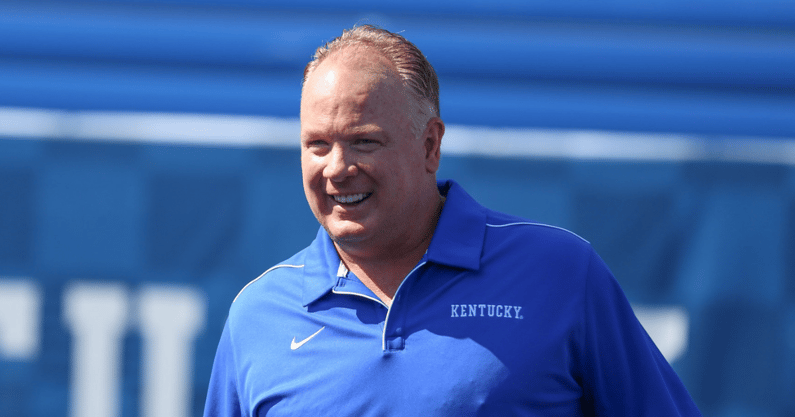 Big Blue Nation, I hope you're ready for another big day. After last night's flood relief telethon and open practice — which included the announcement of a Gonzaga vs. Kentucky home-and-home series — we're flipping sports and kicking it up another notch. Today is Kentucky Football Media Day, the frenzied conclusion to talking season. Fall camp begins tomorrow, which means the pads will soon be popping at the football training facility, and not a moment too soon.
Typically, Media Day takes place in the morning, but it's been bumped to the afternoon this year. Mark Stoops kicks things off at 1 p.m., followed by offensive coordinator Rich Scangarello and defensive coordinator Brad White. Once the press conferences wrap up, reporters will get an hour or so to interview the players on the field.
KSR will have boots on the ground to cover it all, so get ready to refresh the site, our Facebook page, and YouTube channel all afternoon. While we wait for that to start, here's what you may have missed last night…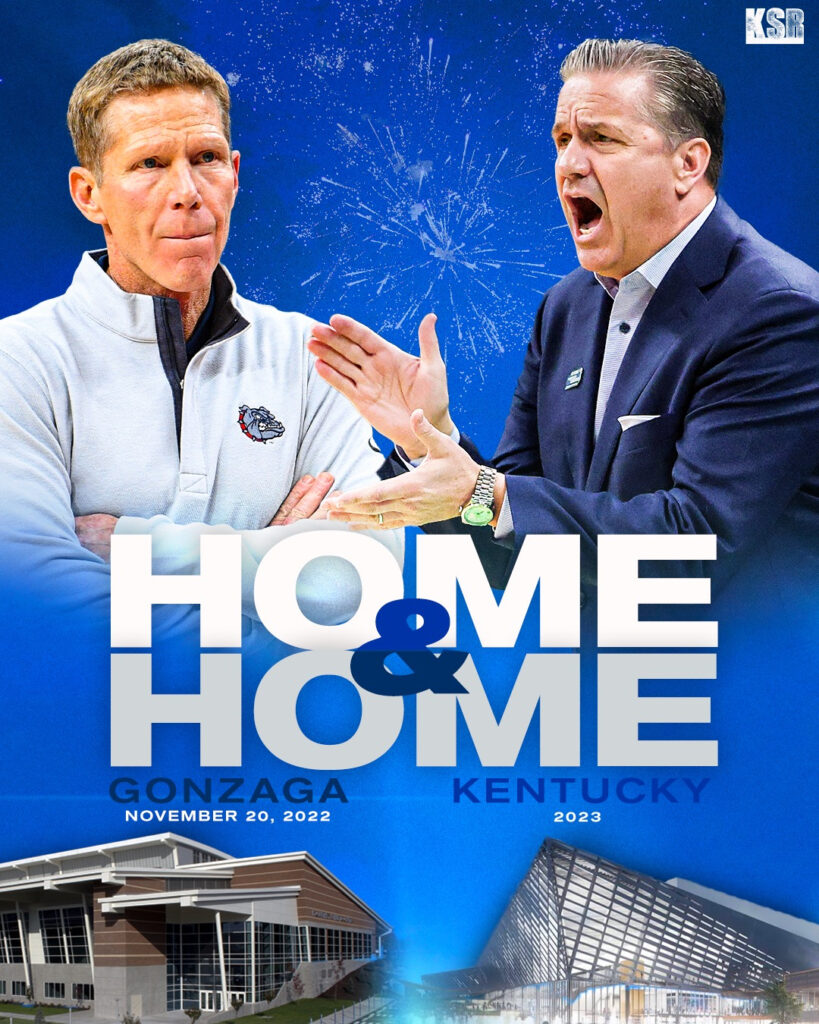 Kentucky-Gonzaga is happening
As mentioned, the basketball team held a flood relief telethon and open practice last night, raising over $2.8 million for those impacted by the floods in Eastern Kentucky. John Calipari made the night even more memorable when he introduced his friend Mark Few on the jumbotron. After some playful banter, the two announced a Kentucky and Gonzaga home-and-home series starting this year. Kentucky will travel to Spokane on Sunday, November 20, with the Bulldogs making the trip to Rupp Arena in the 2023-24 season.
This year's game will be the second-ever meeting between the two schools, the first taking place nearly 20 years ago in the Maui Invitational. A battle between two preseason top three squads and the nation's top big men Oscar Tshiebwe and Drew Timme? The day after the Kentucky vs. Georgia football game? The weekend before Thanksgiving? It almost feels too good to be true.
Kentucky's 2022-23 non-conference schedule now includes a road game at Gonzaga, home games vs. Louisville and Kansas, and neutral-site matchups vs. Michigan State (Champions Classic, Indianapolis), Michigan (London), and UCLA (CBS Sports Classic, New York). Not too shabby.
Former Kentucky and Gonzaga star Kyle Wiltjer was certainly happy to see the matchup finally come to fruition.
There was another big piece of scheduling news last night…
Blue-White Game moving to Eastern Kentucky
Sahvir Wheeler surprised everyone when he took the mic and announced that this year's Blue-White Game will take place in Eastern Kentucky instead of Rupp Arena. Details, including the date, are still being worked out, but both Wheeler and Calipari mentioned Pikeville, which likely means Appalachain Wireless Arena. For a program that has gone out of its way to help victims of disasters across the state, that's yet another very cool gesture. From Pikeville to Paducah, indeed.
Open practice highlights
If you were watching at home, the TV coverage and live stream focused more on the telethon than the open practice. Thankfully, we had plenty of people at Rupp to capture the action. Drew Franklin and Jack Pilgrim shared their takeaways in both written and visual form. Some quick hitters:
You can read the rundown here or check out the Rapid Reaction on YouTube:
Also check out Dr. Mike's photos:
…and, what you're probably here for, Bradley McKee's highlight package:
Kentucky WBB players team up for "606 Basketball Camp"
Members of the Kentucky Women's Basketball program are also teaming up to help the victims of the floods in Eastern Kentucky. Former Wildcat Maci Morris and current Cats Cassidy Rowe, Emma King, and Blair Green are partnering with the North Laurel Basketball Team to host the 606 Basketball Camp this Saturday from 9 a.m. to noon at North Laurel High School. The camp is open to boys and girls K-8, with all proceeds going directly to flood relief. Registration starts at 8 a.m.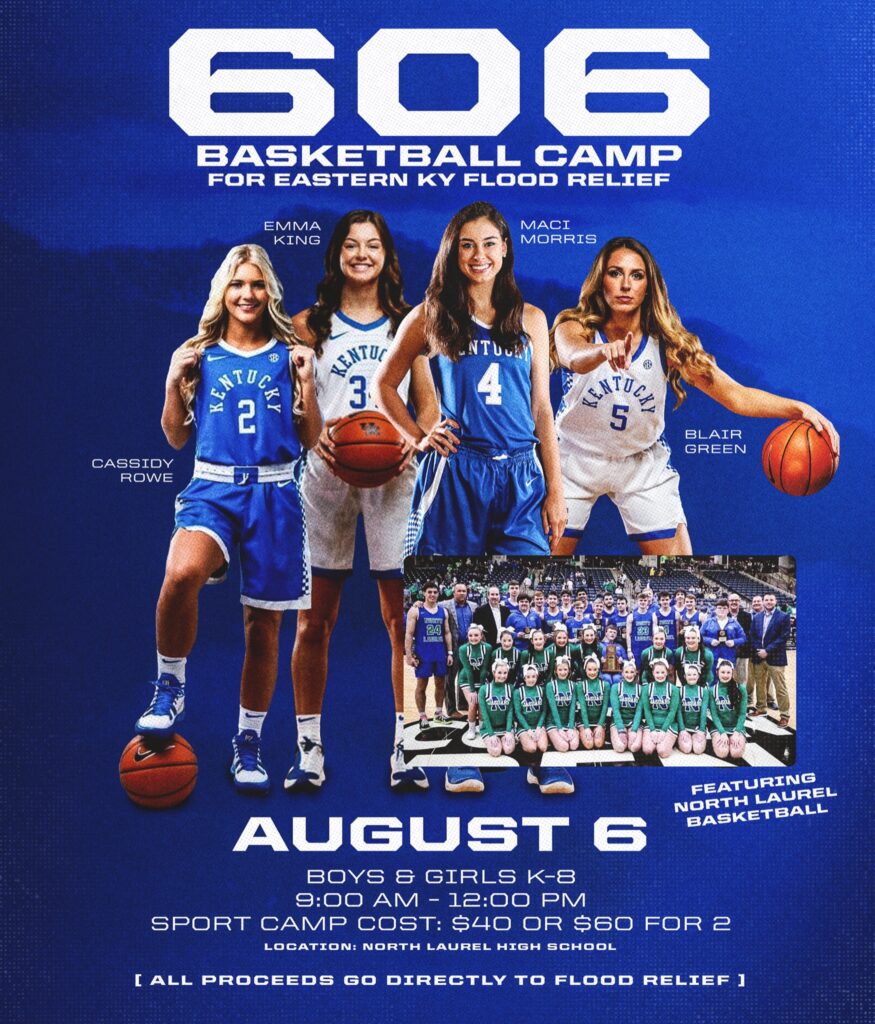 RIP Vin Scully
The legendary Los Angeles Dodgers broadcaster passed away last night at the age of 94. Scully called Dodgers games for 67 years.
"We have lost an icon," Dodgers president and CEO Stan Kasten said in a statement. "Vin Scully was one of the greatest voices in all of sports. He was a giant of a man, not only as a broadcaster, but as a humanitarian. He loved people. He loved life. He loved baseball and the Dodgers. And he loved his family. His voice will always be heard and etched in all of our minds forever. I know he was looking forward to joining the love of his life, Sandi. Our thoughts and prayers go out to his family during this very difficult time. Vin will be truly missed."
Even if you're not a baseball fan, Scully's voice is music to your ears. May he rest in peace.