KSR Today: Give Mark Stoops all of the Halloween Candy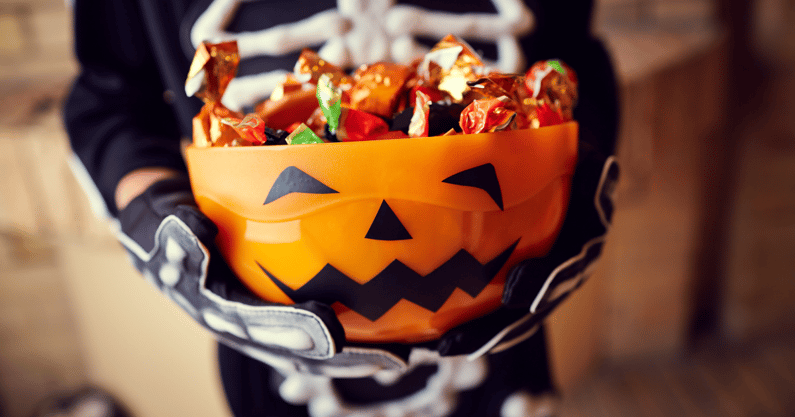 Mark Stoops shared many a thought on this week's important upcoming game against Mississippi State. Before we dive into the minutiae of the matchup, let's talk about something more important: Halloween candy.
Like most games against Vanderbilt, the Bulldogs contest against the Commodores got out of hand Saturday afternoon, prompting the SEC Network broadcast crew to discuss how much Mike Leach loathes candy corn. Alyssa Lang asked the coach after the game to share his favorite Halloween candies.
Personally, I disagree with most of the Pirate's selections. The sugar in gummy candies is just too much. Kit Kats and Three Musketeers are a completely different story. Most folks are either sugary or chocolate candy people. Mark Stoops does not fall on either side. The Venn diagram of Stoops' favorite Halloween candy is just one giant circle.
Stoops Shares Injury Updates
There was one positive, concrete injury update, and a whole lot of "we'll see." The good news is that wide receiver Dekel Crowdus returned to practice Monday. The speedy true freshman from Frederick Douglass was sidelined by a knee injury in the preseason.
"Each week he's been building up and spending more time with trainers. He was out there in uniform today, so that's good," Stoops revealed during Monday night's call-in show.
He did not share as much during his Monday morning press conference. Josh Ali, Marquan McCall, JuTahn McClain and Izayah Cummings are each banged up to a varying degree. When asked about specific players, we simply got a "we'll see." I'm sure some of it depends on how each person progressed throughout the week. Ali's absence has been the most impactful; the initial target date for return was always Miss. State. Hopefully, there were not any setbacks for Will Levis' No. 2 target.
Watch Season for Luke Fortner
In his first season playing the position, Luke Fortner has been added to the watch list for the Rimington Award, given each year to college football's top center. He's also a guest on this week's Pin it Deep. Without Charles Walker available, I hope you're prepared for a cross-over event unlike any other with Max Duffy on the KSR Football Podcast.
Coaching Carousel Turns
Another week, another coach fired before he can rally the troops and rattle off some wins. Texas Tech reportedly fired Matt Wells after he started his third season with a 5-3 record. The Red Raiders could have easily gone bowling, but would rather prefer starting from scratch. Does it make sense? No. Does it have to? No, because it's college football.
Worst Hype Video Ever?
Arkansas tipped off its basketball preseason like most teams, with a highlight video on the jumbotron. It got them so hyped, they almost lost to a team named East Central. What location is that team east and central of, who knows? What I do know is that you deserve to only win an exhibition by three points when your hype video begins by highlighting a loss to Kentucky.
World Series Begins
The Atlanta Braves are back in the Fall Classic for the first time since 1999. They'll be taking on the cheatingest cheaters who ever cheated, the Houston Astros. Now with three AL pennants in five years, the Astros will try to prove they didn't cheat to win the first two when the first pitch of the World Series is thrown tonight at Minute Maid Park at 8:09 pm ET on Fox.
Nick Richards is Back
The former Wildcat is getting back to his old shot-blocking ways.
Matthew Mitchell returns to KSR
The former Kentucky women's basketball coach is returning to Kentucky Sports Radio just before the Wildcats' season tips off. He's taking a day off of retirement to talk hoops and more for two hours with Ryan Lemond and Drew Franklin. Don't miss it.