KSR Today: McDonald's All-American Game, Baseball at WKU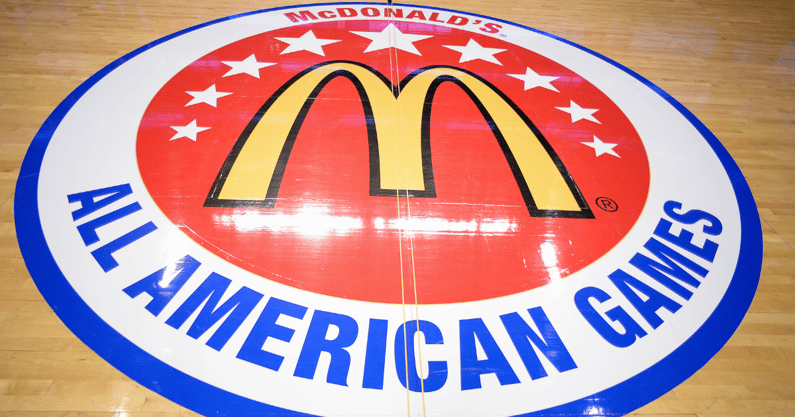 Tonight, we'll get to see four members of the 2023-24 Kentucky Basketball team in action. DJ Wagner, Aaron Bradshaw, Justin Edwards, and Reed Sheppard are all participating in the McDonald's All-American Game down in Houston. The Girls' game tips off at 6:30 p.m. ET on ESPN2, followed by the Boys' game at 9:00 p.m. ET on ESPN.
Jack Pilgrim and Jacob Polacheck are in Houston to cover all the action and have been churning out content. Yesterday's Media Day provided plenty of soundbites, most notably Justin Edwards telling reporters he and his fellow signees' main goal is to win the SEC and national championships. Last night, Reed Sheppard totaled 20 points in the 3-Point Contest, finishing second to Duke signee Jared McCain's 27. Fellow future Blue Devil Sean Stewart beat out Bronny James in the Slam Dunk Contest.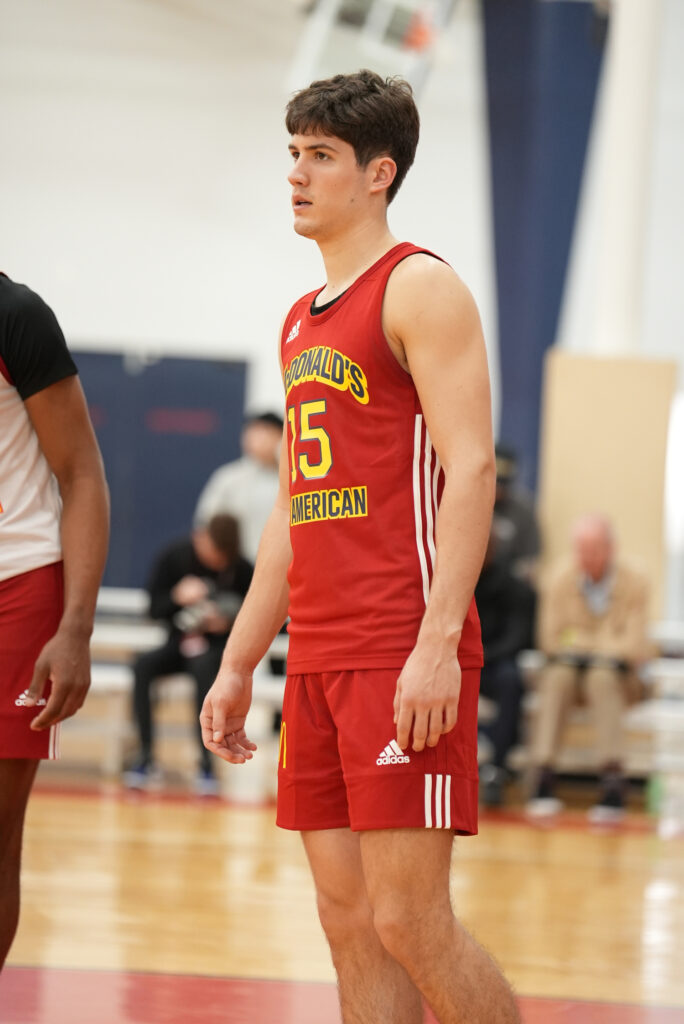 Catch up on all of KSR's coverage below:
Player Interviews
Rapid Reaction with Jack & Jacob
Here are tonight's rosters:
EAST
Kwame Evans Jr. – Oregon
Aaron Bradshaw – Kentucky
Justin Edwards – Kentucky
Stephon Castle – UConn
Elmarko Jackson – Kansas
Cody Williams – Colorado
Aden Holloway – Auburn
Sean Stewart – Duke
Matas Buzelis – G-League Ignite
DJ Wagner – Kentucky
Mackenzie Mgbako – Duke
Xavier Booker – Michigan State
WEST
Omaha Biliew – Iowa State
Ron Holland II – Texas
Andrej Stojakovic – Stanford
Mookie Cook – Oregon
Isaiah Collier – USC
Bronny James – Undecided
Brandon Garrison – Oklahoma State
Jeremy Fears – Michigan State
Ja'Kobe Walter – Baylor
Reed Sheppard – Kentucky
Baye Fall – Arkansas
Jared McCain – Duke
Just 12 hours until tip-off. Thankfully, there's plenty to keep you occupied until then. Here's today's rundown.
No. 18 Kentucky Baseball travels to Western Kentucky
If you're not paying attention to Kentucky Baseball, it's time to start. After winning their weekend series vs. No. 24 Alabama, the Bat Cats are up to No. 18 in both the D1Baseball and Baseball America polls. Even though the 17-game winning streak was snapped on Sunday with a 4-3 loss to the Crimson Tide, Kentucky has won all six of its three-game series this season.
Tonight, the Cats play Western Kentucky in Bowling Green before returning home for a weekend series vs. Missouri. First pitch is set for 6 p.m. ET at Nick Denes Field on the WKU campus. You can listen live on the UK Sports Network (630 AM in Lexington) or stream live on the Hilltopper Sports Satellite Network.
It's Offense Day at Spring Practice
Mark Stoops made it very clear he was unhappy with his team following Saturday's practice. Did the tongue-lashing get the Cats back in line? We'll find out later this morning when Liam Coen and members of the Kentucky offense meet with reporters. Check the site and YouTube Channel in a few hours to hear what Coen and the Cats say about their first practice back since Stoops' fiery remarks.
More Stay/Go Decisions?
Yesterday, Sahvir Wheeler entered the transfer portal, likely ending his two-year career at Kentucky. Of all the decisions coming out of the Joe Craft Center, this was one of the most expected. When will the rest of those decisions come? Last week, John Calipari said he would meet with all of his players on Wednesday of this week to talk about their future plans, so get ready for more news to start trickling out.
Players can already request an evaluation from the NBA Undergraduate Advisory Committee. Those who want to declare for the NBA Draft must do so by April 23 and have until May 31 to take their names out if they want to return to school. Players who want to transfer to a different school have until May 11 to enter the transfer portal. You can see all the important dates and deadlines here, or keep up with all the comings and goings in college basketball with On3's Transfer Portal tracker.
Show us your Kentucky Fan Caves!
The offseason may be upon us, but Steven Peake is still churning out quality content on the KSR YouTube Channel. Yesterday, he showed off his parents' remarkable basement featuring every piece of Kentucky Wildcat memorabilia you can imagine.
Think you've got a better setup? Send us pics or videos of your fan cave on Facebook or Instagram and we'll feature it in a future video.
Now's the time to check out KSBoard
As mentioned, player decisions are expected in the coming days. Last night, Matt Jones made an appearance on KSBoard to share what he's hearing about next year's roster. I won't spoil it out of respect for our loyal subscribers, but he gave some insight into the Sahvir Wheeler situation, rumblings about Rob Dillingham, and when we could hear about Chris Livingston's plans.
Take advantage of our launch special to read KSBoard and all the great stuff coming from Jacob Polacheck in Houston and Adam Luckett's football deep dives. Only $10 until football season.