KSR Today: NFL Preseason, Mike Pratt's memorial, jerseys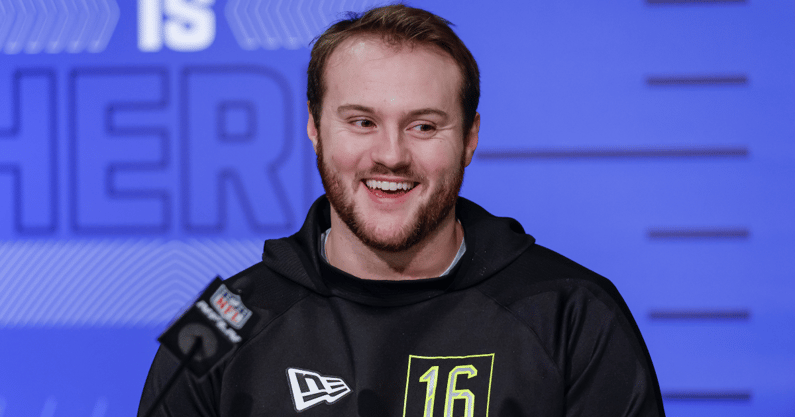 The NFL season is officially here — well, the preseason is, at least.
The Las Vegas Raiders took on the Jacksonville Jaguars in the Hall of Fame Game, live from Canton, Ohio. Las Vegas took home the victory, winning 27-11 to open preseason action.
It was also our first look at Luke Fortner in the NFL, with the former Kentucky football standout starting at center for the Jaguars. While the majority of the team's starters sat out, Fortner — named first-string center going into training camp — stressed after the game that he needed as many reps as possible to get ready for the season.
"I need all the reps I can get. I need them," he said after the team's loss. "I'm nowhere near good enough for this team, and I'm working on that every day. These are the reps I need."
How did Fortner play in his debut? The early reviews are positive.
Mike Pratt's public memorial service begins at 1 p.m. ET
Kentucky fans are invited to a public memorial service for UK Athletics Hall of Fame basketball star and longtime radio analyst Mike Pratt. Hosted by the University of Kentucky, the UK Sports Network, and Pratt's family, the service will begin at 1 p.m. ET at Memorial Coliseum.
Fans wishing to attend should enter through the venue's entrances adjacent to Lexington Avenue beginning at Noon. Parking is available at the Joe Craft Center/Memorial Coliseum lot or at the Cornerstone parking garage for $2 per hour at the corner of Euclid Avenue and Limestone Drive.
The memorial is expected to feature guest speakers including teammates Dan Issel and Jimmy Dan Conner, UK head coach John Calipari, Pratt's brother, Patrick, as well as Pratt's stepdaughter Christina Stone. Pratt's longtime partner on the UK Sports Network, Tom Leach, will serve as the master of ceremonies for the event.  
The family is asking for donations to be sent to Kentuckiana Friends of V in Pratt's honor.
Pratt, who was inducted into the UK Athletics Hall of Fame in 2009, the Kentucky Sports Hall of Fame in 2010 and the Ohio Basketball Hall of Fame in 2019, died on June 16. He was 73.
Kentucky MBB unveils Bahamas uniforms
The Kentucky men's basketball team is set to head to paradise next week, participating in a four-game exhibition tour in the Bahamas. Now, we know what the Wildcats will be wearing when they take the floor.
The team unveiled its jerseys for the four-game trip, three separate designs that include one white, one blue and one black. The white is more of a traditional look, while the blue has "Kentucky" written in vintage white script and the black has "Wildcats" written across the chest.
Take a look at the new jerseys below:
Excited for the Bahamas? Check out the complete game schedule below:
Wednesday, August 10: 7:00 p.m. EST vs. Dominican Republic U22 National Team
Thursday, August 11: 7:00 p.m. EST vs. Monterey Tech (Mexico)
Saturday, August 13: 6:00 p.m. EST vs. Carleton University (Canada)
Sunday, August 14: 12:00 p.m. EST vs. Bahamas National Team
John Calipari announces Kentucky at Gonzaga will take place at Spokane Arena
Kentucky head coach John Calipari has confirmed Kentucky's home-and-home won't technically be a home-and-home after all. Rather than the Wildcats taking on the Bulldogs at the team's on-campus arena, the McCarthey Athletic Center — "The Kennel" — the game will be played at Spokane Arena on November 20.
Spokane Arena seats 12,210 for basketball games, over twice the capacity of The Kennel. Calipari tweeted that he hopes the increased seating will allow more Kentucky fans to get in, even teasing that the series may be extended from two to four years. On Tuesday night, Few agreed to bring Gonzaga to Rupp Arena in the 2023-24 season during Kentucky's open practice for flood relief.
"I'm excited about playing Gonzaga. I'm disappointed that we have to go there first, but to make it happen I was willing to do that. Playing in front of 13K crazy fans in Spokane Arena will be exciting just like it will be in front of 22K fans in Rupp next year.

I imagine there will be some #BBN and some Gonzaga fans too who will sneak in the game this year because there's more seats!

Anybody that wants us to play in a 6,000-seat facility, wants us to lose! And I get that. I tried to look back and find the last time UK played in a true regular-season road game with 6,000 or fewer fans. I stopped looking after the 70s.

This is great for both schools and I can't wait to get the series started. Maybe we make this four years? 👀"
Must-See Video of the Day
CJ Fredrick and Kellan Grady are hosting the Kentucky Sharpshooters Basketball Camp this week in Lexington, a two-day event at the Sports Center.
One of the kids participating in the youth camp arrived wearing Crocs because he said he didn't have enough money for basketball shoes. So what did Fredrick and Grady do? They went out and bought him a pair so he could participate.
The moment was caught on camera, with the Wildcat sharpshooting duo presenting the new shoes to the camper in the middle of camp. Take a look:
Doesn't get much better than that.