KSR Today: Crazy busy fun times!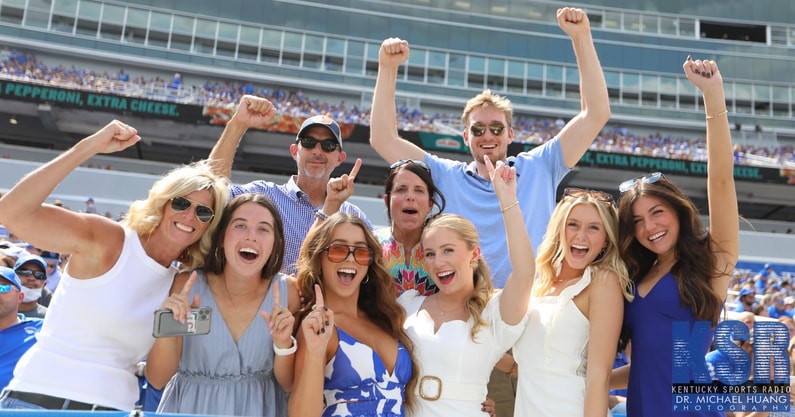 What a fun week to be a Kentucky fan. The Cats' new offense and Will Levis looked great in the season-opener, Missouri comes to town on Saturday, and John Calipari reeled in another No. 1 recruit last night. And, oh yeah, the No. 17 Kentucky Soccer team beat Louisville because that's what we do.
Let's start with No. 1 and roll from there.
Shaedon Sharpe is a Kentucky Wildcat
Last night, the worst-kept secret in basketball recruiting was finally revealed. Shaedon Sharpe, the No. 1 player in high school basketball, committed to Kentucky, choosing the Blue-and-White Wildcats over Arizona, Kansas, Oklahoma State, and the G League Ignite. He is the first No. 1 recruit to commit to Kentucky since Skal Labissiere (2015).
Sharpe is the second commitment in Kentucky's 2022 class, joining Skyy Clark; however, the two may soon have company. Buzz is the Cats could add two more top-ten prospects, Cason Wallace and Chris Livingston, soon. No wonder John Calipari is so swaggy.
(If you're curious, that's a reference to a scene from The New Pope)
Shaedon Sharpe commitment link dump!
John Calipari will be on today's show
Yesterday, Calipari chatted with reporters for 45 minutes on Zoom, and today, you'll get to hear from him yet again. Calipari will call into KSR this morning to tell listeners about his team, how Kentucky is tackling the NIL era, his breakthrough COVID case, and that one time he was wrong in 1978. Unfortunately, one thing he can't talk about is Shaedon Sharpe. Until the ink is dry on his letter of intent, Calipari and staff can't mention Sharpe by name, but I'm sure he'll work in a reference somehow.
If you missed our coverage of Calipari's press conference, well, you missed a lot. Catch up:
FYI, that other player injured is Jacob Toppin, per Jack Pilgrim
Mark Stoops on the SEC Teleconference
With basketball flying high, it's time to transition back to football. Saturday's game vs. Missouri is huge, and today, we'll once again hear from Mark Stoops. Stoops will be on the SEC Teleconference around lunchtime to field calls on Kentucky's dynamic new offense, Will Levis, and probably bananas. We'll have the highlights for you.
Last night, Liam Coen met with reporters after practice. Even though Kentucky racked up 564 yards of total offense vs. ULM, he still thinks there's room for improvement.
"If you look at some of the rushing attempts and yards, there was a lot of hidden yards that I think we missed, whether it be blocking, assignment, missed cuts, some of those things that I know those guys want back and they see those," Coen said.
We'll hear from Brad White and the defense tonight.
We've found the perfect NIL deal
The only thing that would make this better is Bully's family in the background cheering him on.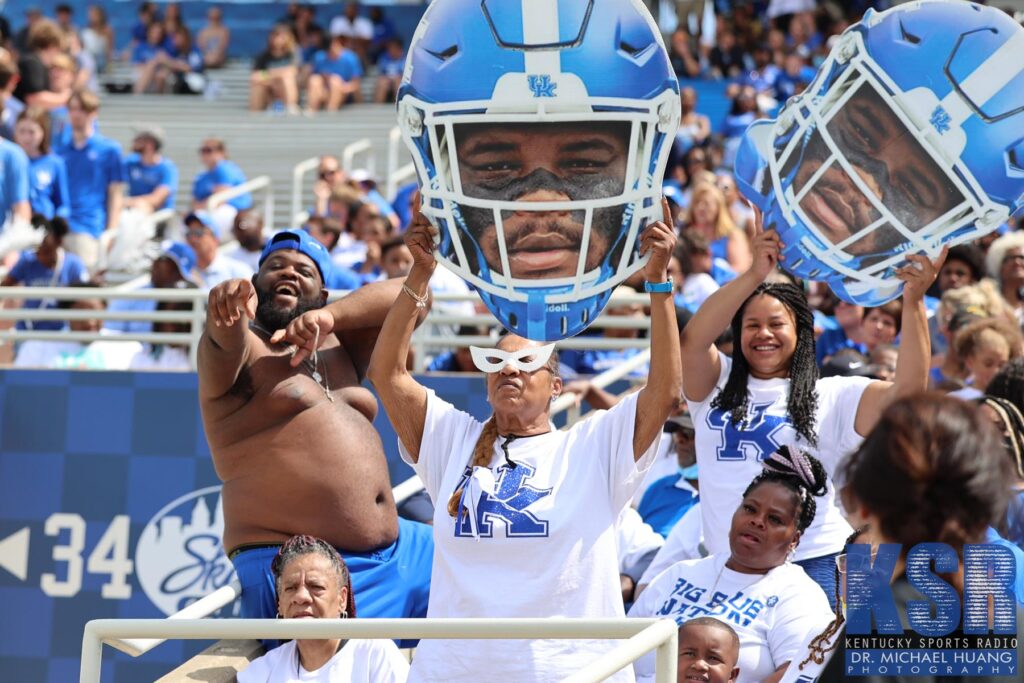 Three Wildcats are officially Kentucky Sports Hall of Famers
Last night, three members of the UK Athletics family were inducted into the Kentucky Sports Hall of Fame: Keith Madison (baseball), Rachel Komisarz Baugh (swimming), and Dwane Casey (basketball).
The other three inductees were John Asher, sports journalist and public relations expert who worked at Churchill Downs and became known as "Mr. Kentucky Derby"; Romeo Crennel, a football star at Western Kentucky and a long-time college and NFL coach who was defensive coordinator for five Super Bowl champions; and Elmore Smith, who led Kentucky State basketball to back-to-back NAIA national championships and played eight years in the NBA. Congrats to all!
TV Rec of the Week: Only Murders in the Building
Need something new to watch? After finishing Clickbait on Netflix (entertaining premise, disappointing ending), my husband and I started Only Murders in the Building on Hulu. The comedy stars Steve Martin, Martin Short, and Selena Gomez as three neighbors who share an obsession with true crime podcasts and attempt to solve a murder in their building. For us, the duo of Steve Martin and Martin Short was reason alone to check it out, but it gets better with each episode.
Congrats to the Howells!
We've got another KSBaby to welcome to the world. Congratulations to KSPreps writer Troy Howell and his wife on the birth of their first child, Jude.
Jude will be scouting Class 2A defenses in no time.
Radio in an hour, with special guest John Calipari.