KSR Today: Shaedon Sharpe, TyTy Washington prepare for the NBA Draft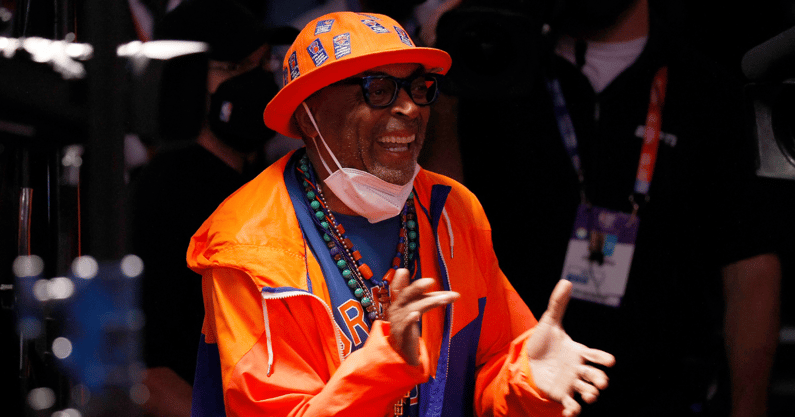 Good morning, folks! The 2022 NBA Draft is scheduled for later tonight at 8:00 p.m. EST on ESPN/ABC. It will be held at the Barclays Center in Brooklyn, where a pair of former Kentucky Wildcats will sit in the Green Room to hear commissioner Adam Silver call their names as they begin their professional careers.
Shaedon Sharpe and TyTy Washington have both seen some slippage in their stock throughout the weeks leading up to the draft, but we have a pretty good sense of where they could land with the big day finally here. Sharpe is expected to go in the lottery, anywhere from No. 5 to No. 12, while Washington might ultimately find himself outside of the lottery and possibly into the 20s.
Below are the current betting odds, courtesy of BetOnline.ag.
Shaedon Sharpe
Over (+125) / Under (-165)                              8
(Opened at 8)
TyTy Washington
Over (-130) / Under (-110)                               20
(Opened at 18.5)
The KSR crew also provided our thoughts on the draft, including views on how the Big Blue Nation should recognize Sharpe and why Washington is slipping in recent mocks. You can check that out here. But like everybody else, we're just ready for the Sharpe saga to be officially over with. Go ahead and prepare yourself now for the moment John Calipari embraces Sharpe and his family once he's drafted.
As a side note before we dive into the rest of this morning's news, today marks the 50th anniversary of Title IX, which completely changed the way women were allowed to participate in sports in the United States by allowing them far more opportunities. To help pay homage to the women who have helped build a legacy in female sports at UK, Lex18's BBN Tonight has been honoring the 50 greatest Wildcat female student-athletes in the Title IX era.
Vince takes a shot at UL
If there were a national championship for spring recruiting, the Louisville football program would be begging for someone to recognize them for it. Yes, the Cardinals are killing it on the recruiting trail right now. Fancy cars and private jets are wooing over the nation's top talent — for now, at least. As Kentucky fans learned all too well with the Kiyaunta Goodwin situation, nothing is official until a name is signed on the dotted line.
Also, Louisville has seen very little success on the field over the years (particularly against UK). Scott's Tots don't have the historical track record to justify such an impressive recruiting jolt, but NIL has changed the game and the Cards are taking full advantage of it. All this is to say that Vince Marrow doesn't wanna hear any of it until UL starts winning some actual games.
"Man at the end of the day u have to win," the Big Dog tweeted. "These schools doing all this stuff that has nothing to do with football. Kids want results not flashy. Enjoy the summer because September will be here soon."
Hurry up, football.
Kentucky vs. Bellarmine scheduled for Nov. 29
We have another date to add to Kentucky's non-conference schedule. Bellarmine just released its 2022-23 slate and, as promised, it includes a trip to Rupp Arena. The Knights will play Kentucky on November 29, the first-ever meeting between the two schools.
Scotty Davenport and John Calipari first discussed a game back in December 2021 when Louisville had to cancel its game vs. Kentucky due to COVID issues. The Knights couldn't make the trip to Rupp due to scheduling conflicts, but both sides agreed to play the next season.
It's not official yet, but here's Kentucky's 2022-23 non-conference schedule as we know it.
TBA: Duquesne | Rupp Arena, Lexington, KY
Nov. 15 (Tue.): Michigan State (Champions Classic) | Gainbridge Fieldhouse, Indianapolis, IN
Nov. 29 (Tue.): Bellarmine | Rupp Arena, Lexington, KY
Dec. 4 (Sun.): Michigan (Basketball Hall of Fame London Showcase) | The O2 Arena, London, England
Dec. 17 (Sat.): UCLA (CBS Sports Classic) | Madison Square Garden, New York, NY
Dec. 31 (Sat.): Louisville | Rupp Arena, Lexington, KY
Jan. 28 (Sat.): Kansas (Big 12/SEC Challenge) | Rupp Arena, Lexington, KY
Matas Buzelis announcing at midnight
One of the top class of 2023 talents is coming down the stretch in his recruitment — and it doesn't look like Kentucky will be his landing spot. 6-foot-10 five-star wing Matas Buzelis will make his decision for the next level on Friday, June 24. He will announce right as the clock hits midnight on Friday morning.
Buzelis is down to the likes of Kentucky, North Carolina, Florida State, Wake Forest, and the NBA's G-League Ignite. At one point, UK and UNC were viewed as potential frontrunners, but that narrative has changed as of late. All signs are pointing towards Buzelis opting to take the professional route and choosing the G League.
Kentucky brought Buzelis to Lexington for an official visit back in December, which ended with him receiving a scholarship offer from the 'Cats. However, the allure of making the immediate leap into a professional setting might be too tough to overcome for UK in this instance.
More College World Series action
Starting at 4:00 p.m. EST (and probably lasting until Friday morning…) later today on ESPN2 will be the last semifinal contest between Ole Miss and Arkansas, with the winner moving on to face Oklahoma in the MCWS Finals. The Razorbacks forced their way into this position with a win on Wednesday over the Rebels.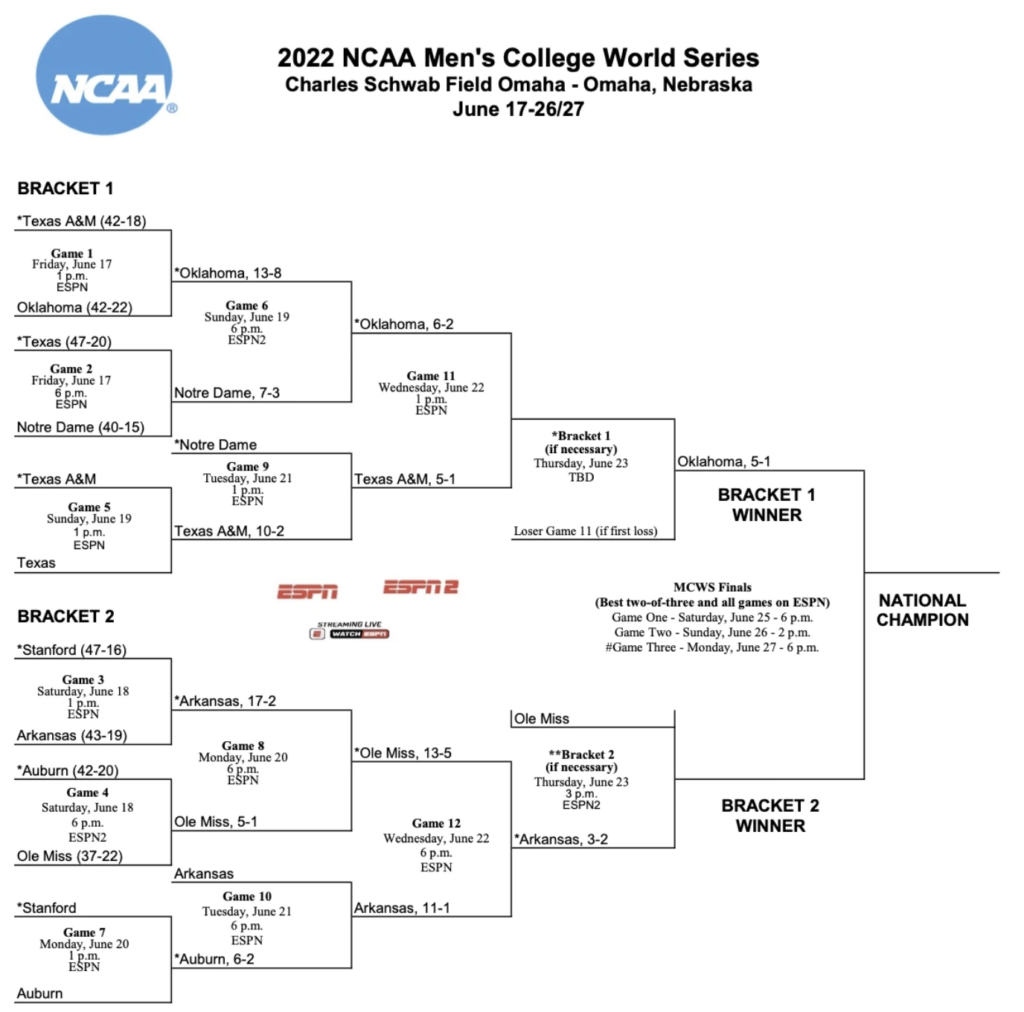 ---
That's all the news and notes I have for you this morning. We've got Matt Jones and the crew taking over the radio waves in an hour. We'll see you then!