KSR Today: The Morning after a Feast Week Win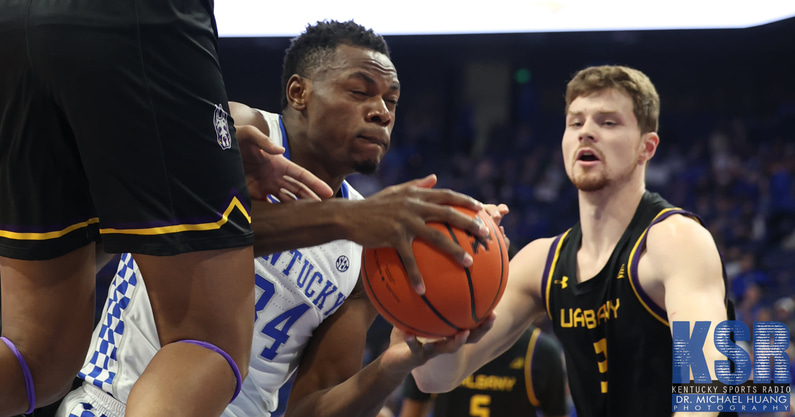 It's one of the most glorious times of the year. College basketball is on television all day, followed by football at night. It's a sports fan's greatest dream come true, particularly when the Kentucky Wildcats are winning. That's exactly what they did Monday night at Rupp Arena.
TyTy Washington went for 20 points in his second consecutive game, Oscar Tshiebwe reeled in 14 rebounds and all five starters scored 12+ points in the 86-61 victory over Albany. Now up to 80 rebounds, Oscar is the first SEC player to grab that many boards in a five-game span since Ben Simmons in 2015. Not too shabby.
The Wildcats receive a brief break for the Thanksgiving holiday. Now 4-1, John Calipari's Cats return to Rupp Arena Friday night to take on the Ospreys from North Florida.
Second Half Keion
Keion Brooks is transforming into a closer. Fresh off scoring a season-high 22 points against Ohio, Brooks started slow, scoring just four points and turning it over twice in the first half against Albany. He flipped the switch at halftime, racking in 13 points and committing zero turnovers. Days after a five-turnover first half against Ohio, we need more second half Keion in the second portion of the Kentucky basketball season and beyond.
Feast Week Lineup
The marquee matchup of the night is a late one on the west coast. No. 1 Gonzaga takes on No. 2 UCLA with Dick Vitale on the sideline, his first broadcast since he went toe-to-toe with cancer and gave it a one-two punch. A few of the early games you can find on the tube.
2:30: Texas A&M vs. Butler on ESPN2
5:00: Wisconsin vs. #12 Houston on ESPN
5:00: Georgia vs. Northwestern on ESPN2
7:00: Illinois vs. Kansas State on ESPNews
7:30: Providence vs. Virginia on ESPN2
8:00: Oregon vs. St. Mary's on ESPN
9:30: Cincinnati vs. #13 Arkansas on ESPN2
In addition to the daytime basketball, during Feast Week we also get treated to wonderful gems like this.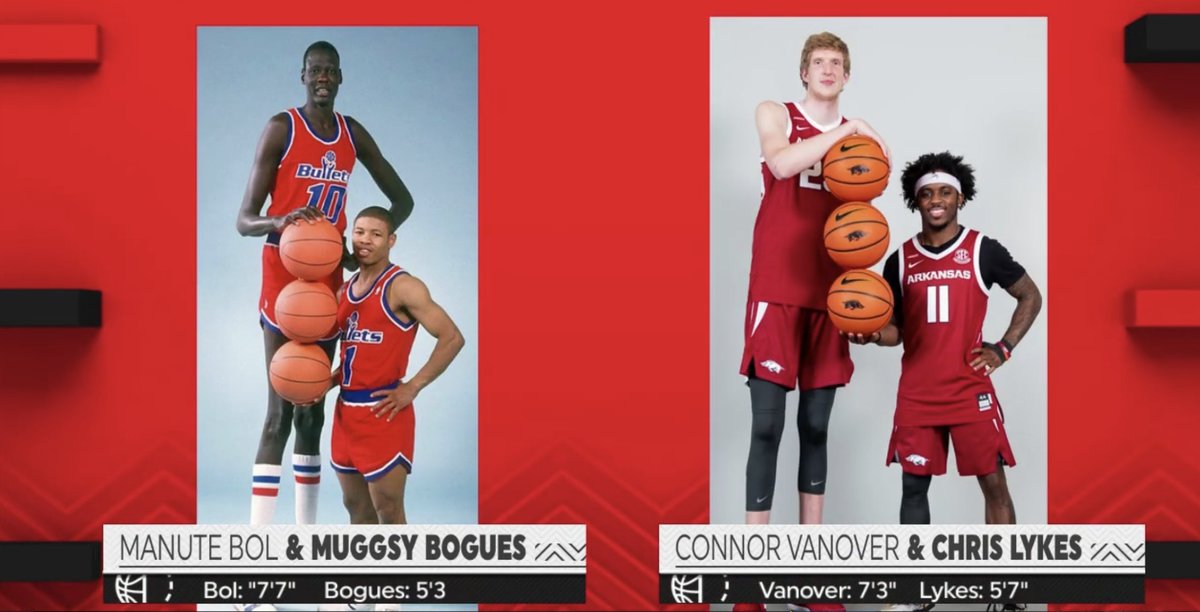 Tonight will be capped off with our final edition of MACtion. Western Michigan travels to Northern Illinois and Buffalo takes on Ball State in Muncie. It all kicks off at 7 pm ET.
Shout Out to Bellarmine
Scotty Davenport's squad from the Highlands faced the No. 1 and No. 2 teams in the country over the last week. They may have gotten the brakes beat off them by Gonzaga, but UCLA never stood a chance (at covering the spread). The Knights were 22.5-point underdogs but had the score within ten in the final three minutes before ultimately falling 75-62.
Rivalry Week
If hating Louisville is wrong, I don't want to be right. The tone was set early with a ton of rivalry talk from Mark Stoops. Kentucky's head coach never shies away from it, but made sure to remind folks that Kentucky is playing for much more than the Governor's Cup this Saturday.
"We have so many things to play for," Stoops said. "Not only is it a rivalry game — it is what it is, you have to address it and understand it and be prepared for it. But for us, you know there's so many other things that are equally as important. Every game we play. I believe it's only been five teams since 1949 that have won nine games or more. This team has an opportunity to do it two times in the last four. I think that's pretty important and more than likely a New Year's Day bowl game." Stoops added, "There's a lot of things that our players understand the importance of."
Hearing from the head coach will get you fired up for Saturday's game, but to really get some unfiltered hate flowing through your veins, you need the KSR Football Podcast in your life.
Cats chase MBAs
Will Levis, Luke Fortner, Matt Ruffolo and Quintin Wilson are doubling down. UK profiled the four Wildcats who are succeeding on the football field and in the classroom as they pursue post-graduate degrees.
Kentucky Adds PWO
One of the Commonwealth's finest will be a Wildcat. Boyle County wide receiver Cole Lanter announced Monday night that he will play for Mark Stoops' football program. He will be a preferred walk-on for the Wildcats. Lanter has recorded 1,111 receiving yards (sixth in the state) and 19 touchdowns (tied for first) on 67 catches for the 12-1 Rebels in 2021.
The Champ is Here
Congratulations are in order. One of my oldest friends went west and is returning home with a boatload of money. Playing in his first World Series of Poker event, Mike McCauley finished first in the $1,000 tournament to take home a gold bracelet and the grand prize worth more than $161,000. Couldn't be more happy for Money Mike, although I'm a little worried about my chances of winning a Thursday night poker game.