KSR Today: Ugonna like what's ahead today and the rest of the week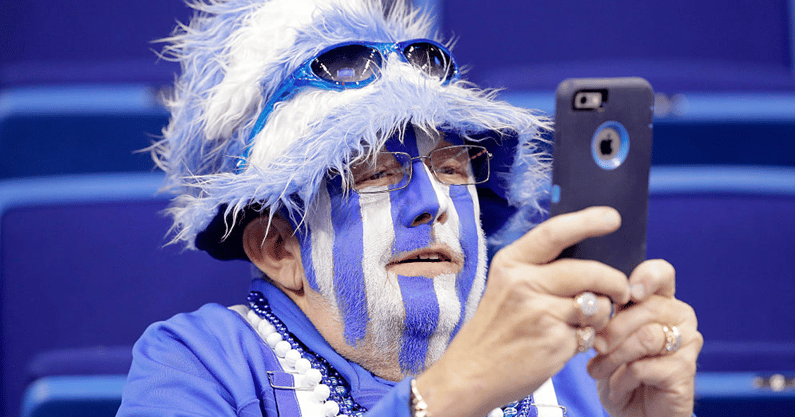 Today we rip July off the calendar to reveal a jam-packed schedule for the month of August, beginning today, August 1. Not only is August the month with the start of the college football season (Vanderbilt at Hawaii, Aug. 27!) but today alone there is a Kentucky Basketball commitment on deck as well as John Calipari's first press conference of the summer.
Coming up, Calipari will tell us more about how fans can get a first look at this year's basketball team before Kentucky gets a late addition to its frontcourt before your commute home.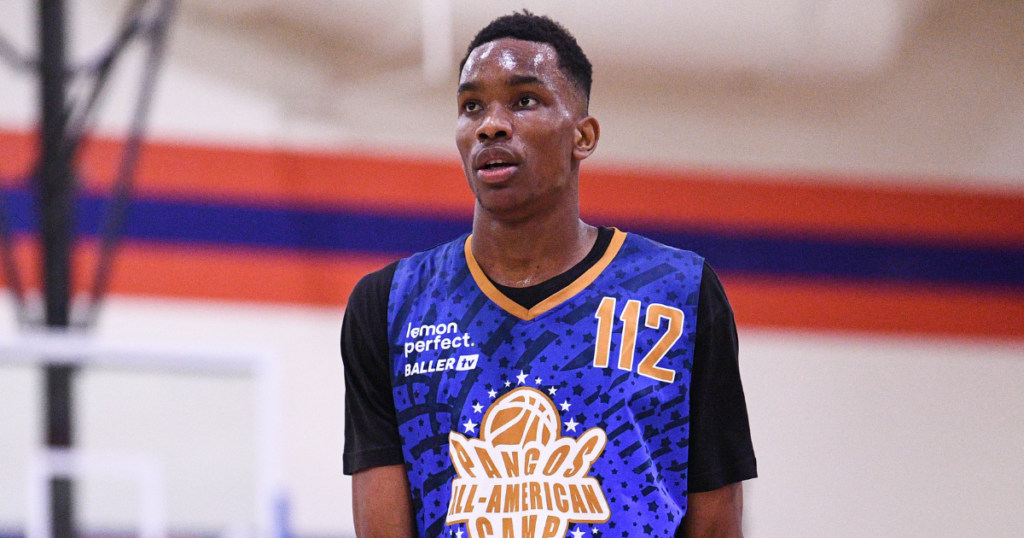 Ugonna Kingsley to announce his college decision at 2 PM
The wait is almost over for Ugonna Kingsley, the five-star center with plans to announce his college decision at two o'clock today. Kingsley recently reclassified from the Class of 2023 to the Class of 2022, meaning he will skip his senior year of high school and move to the campus of his choosing with immediate eligibility for the upcoming college basketball season.
Kentucky is among the schools in consideration for the last-minute addition of high school's best shot-blocker, along with Oklahoma, Oklahoma State, and Tennessee in the final four. But Kentucky is widely regarded as the favorite to land Kingsley and anything else would be a shocking twist in his recruitment.
Kingsley is expected to join the team later this month as a longer-term project and backup to Oscar Tshiebwe. Read about his recent trip to Lexington that wrapped it up.
John Calipari to speak to the media today
Before Kingsley makes his big announcement, John Calipari will hold a Monday afternoon press conference in Lexington to explain his team's upcoming Kentucky Flood Relief Telethon. Calipari and a couple of his players will take questions about their fundraising efforts and about the state of the basketball team later this afternoon.
For fans interested in Calipari's comments, Kentucky-Sports-Radio-dot-com and its various social channels will recap everything you need to know about the summer interview. Are you following KSR on YouTube yet? You should be doing that by now. There's a video Ugonna like on deck for later this afternoon.
Kentucky Basketball will hold an open practice tomorrow
To raise more awareness and donations to its Kentucky Flood Relief Telethon, Kentucky Basketball will give fans a sneak peek at this year's team with an open practice at Rupp Arena during the telethon Tuesday evening. As the telethon's calls come in, the players will showcase their talents in a rare August preview of the team.
Doors to Rupp Arena open at 5 PM to the public. Stay tuned for more details on the open practice and how you can help in the flood recovery, says Lance Ware.
The Bahamas games are next week
Believe it or not, we are only nine days away from Kentucky Basketball's first preseason exhibition game. The Wildcats will play the Dominican Republic National Select Team a week from Wednesday in the first of four exhibitions at Baha Mar Resort in the Bahamas, part of the one-in-every-four-years preseason international trip allowed by the NCAA.
Here is Kentucky's four-game schedule at Baha Mar:
Wednesday, August 10 vs. Dominican Republic National Select Team, 7 PM
Thursday, August 11 vs. Tec De Monterrey, 7 PM
Saturday, August 13 vs. Carleton University, 6 PM
Sunday, August 14 vs. Bahamas National Select Team, 12 PM
All games will be televised on SEC Network.
Wednesday is Kentucky Football Media Day
After we spend today and tomorrow with Kentucky Basketball, we'll turn our attention toward Mark Stoops' Kentucky Football program as it welcomes the media into Kroger Field for the annual Kentucky Football Media Day. Beginning Wednesday morning, we'll hear from Mark Stoops, Rich Scangarello, and Brad White, in addition to one-on-ones with every player on the team.
Expect plenty of news from the morning once Stoops sits down at the microphone, plus stories, player breakdowns, and season previews all the way until kickoff on Saturday, September 3.
Kentucky Sports Radio will broadcast live on the radio from Media Day from 10 AM to noon.
Camp officially starts Thursday
When the media is done bugging the players with interviews on Wednesday, the team will finish its picture day and any other pre-camp activities before one last good night's sleep. Then on Thursday, the team will start its fall football camp with the first practice of the 2022 football season.
What's that old saying? It's football time in the Bluegrass.