KSReds: Cincinnati Reds 100-Loss Season Comes to a Close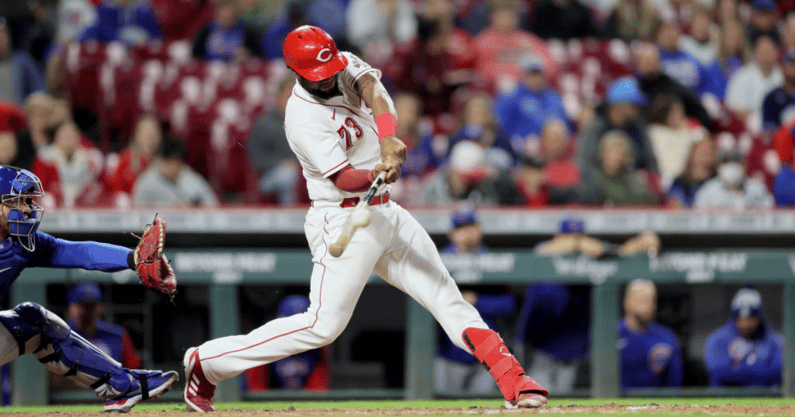 The Cincinnati Reds season came to a merciful end on Wednesday evening. After taking the first two games of the series from the Chicago Cubs, the Reds finally lost their 100th and final game of the season. The brutal 3-22 start to the season in April is what a lot of fans will remember about this season. However, a pair of six-game losing streaks in September left a bad taste in the mouths of fans as well. At the end of the day, this was a bad baseball team that was also struck by the injury bug throughout the season.
If there is a bright spot to this year it will be the rookie starting pitching. Nick Lodolo, Hunter Greene, and Graham Ashcraft all gained valuable experience. More importantly, all three looked like legitimate Major League starting pitchers. There will be plenty of time between now and Opening Day in 2023 to dive deeper into the future outlook. For now, unfortunately, we are left with a 62-100 record, just the second 100-loss season in franchise history, to dwell on all offseason.
Hunter Greene Finishes Season on High Note, Reds Win
Positives have been few and far between this season for the Cincinnati Reds. However, their rookie pitchers have provided some hope for the future. Hunter Greene entered the season with a ton of fanfare not just from Reds fans, but from all around baseball. His high-velocity fastball was something that any baseball fan wanted to check out. In the end, the totality of his season was just okay but down the stretch Greene was excellent.
Despite finishing his rookie year with an ugly 5-13 record and a 4.44 ERA, Greene turned in five straight strong starts to finish the year. Over those five starts, he pitched 29 innings allowing just two earned runs while striking out 45 batters. His earned run average dropped over a full point from 5.59 to 4.44.
On Monday evening, Greene pitched six innings of shutout baseball allowing just two hits and striking out eight to earn the victory. Cincinnati got on the board in the second inning to provide some run support to their rookie pitcher. T.J. Friedl reached on an infield single that scored Jose Barrero via a throwing error. Then, Kyle Farmer doubled to the opposite field driving in Jonathan India. India later drove in a run with a ground-rule double in the eighth.
The Reds came out on top 3-1 to avoid their 100th loss of the season.
Spencer Steer Walk-Off Double
The rookie pitchers for the Cincinnati Reds have gotten most of the hype this season. Hunter Greene and Nick Lodolo look like top-of-the-rotation arms for years to come. Graham Ashcraft has flashed potential at times as well. However, the position players have been productive in some moments too. On Tuesday evening rookie third baseman Spencer Steer delivered a walk-off double driving in Stuart Fairchild to win the game 3-2.
Chicago had gotten out to a 2-0 lead thanks to home runs by Wilson Contreras and Nico Hoerner. However, that is all the offense the Cubs could manage. They recorded just three hits off of Reds pitching all night long on the way to losing their second straight at Great American Ball Park.
Chuckie Robinson provided the rest of the Reds offense in the seventh inning with a two-run home run that tied the game at 2-2 at the time. On the mound, Luis Cessa turned in five excellent innings allowing just one run on one hit. Ian Gibaut, Fernando Cruz, Buck Farmer, and Alexis Diaz combined to throw the final four innings. The relievers struck out eight batters in their four innings of work to secure the 3-2 victory.
Reds Season Comes to a Close in Blowout Loss
It almost seems fitting that the Cincinnati Reds season would finish with an ugly 15-2 loss. After a 3-22 start to the year this team was never really competitive. That culminated in a 100-loss season for just the second time in franchise history. On Wednesday evening it all blew up in the sixth inning for starting pitcher Graham Ashcraft. After loading the bases the rookie walked in a run. Then, a two-run double by David Bote was followed by a three-run home run off the bat of Zach McKinstry that opened up a 9-2 advantage for the Cubs.
In the seventh inning, Chicago added four more runs to continue to pull away. Finally, Franmil Reyes capped off the scoring in the eighth with a two-run home run to set the final score of 15-2. On the mound for Cincinnati, Ashcraft allowed seven runs in five and one-third innings while also walking five batters. The rookie finished his season with a 5-6 record and a 4.89 earned run average that ballooned nearly a whole point in the month of September.