KSR's 2015 Summer Calendar
This weekend is the unofficial start to summer, which means we've only seen the beginning of those annoying Target commercials. While the Kentucky sports landscape may seem bleak over the next three months, I went through the calendar and raked up plenty of events to keep us entertained from now until kick off in the new Commonwealth Stadium in September. Spray on some sunscreen and come along. I'll show you.
THE REST OF MAY
[caption id="" align="alignnone" width="401"]
Photo by David Wegiel | UK Athletics
[/caption]
May 23-24: NCAA Softball Super Regional
The UK softball team will make its fourth appearance in the NCAA Super Regional this upcoming weekend in Gainesville. As someone who cares very little about the little round balls, even I was captivated by their run last year. Here's their schedule this weekend:
Saturday, May 23 Kentucky vs. Florida - 1 p.m. ET - ESPNU
Sunday, May 24 Florida vs. Kentucky - noon ET - ESPN Kentucky vs. Florida - 3 p.m. ET - ESPN
JUNE
June 6: Saturday Night Prime Time Camp
UK's football camps have taken a huge step up in the Mark Stoops era, and the staff is kicking things off on June 6 with the Saturday Night Prime Time Camp, which is open to rising high school junior and seniors only. The Sunday Showcase camp is on Sunday and both are great chances for Kentucky to host and court elite talent from around the country. According to the staff, the Saturday Night Prime Time Camp is HUGE.
June 6: The Belmont Stakes
Will American Pharoah become the first Triple Crown champion since Affirmed in 1978? For horse racing's sake, I sure hope so. Many are calling Pharoah the best Triple Crown contender since Smarty Jones in 2004, and America will be watching to see if he can pull off something only eleven other horses have in the history of the sport.
June 9: Basketball players report to campus
In recent years, summer workouts have become the norm for the basketball team, and if players aren't able to come early, they're noticeably behind the rest when the season starts. While some of us are still stuck on the end of last season, it's comforting to know that the Tyler Ulis era at Kentucky begins in two and a half weeks.
June 22: The KSR Summer Tour of Affiliates kicks off
For the fourth year in a row, Matt, Ryan, and Drew will tour the state to visit all of the radio show's affiliates. There's over 30 affiliates now, which means the tour will take almost two months. The schedule is still being finalized, but we'll post it as soon as it's ready. Get your hole in the wall, down home cookin' restaurant recs ready. [caption id="attachment_177208" align="alignnone" width="500"]
Photo by UK Athletics
[/caption]
June 25: The NBA Draft (New York City)
Kentucky set the record for the most players drafted from one school back in 2012 when six Cats' names were called: Anthony Davis, Michael Kidd-Gilchrist, Terrence Jones, Marquis Teague, Doron Lamb, and Darius Miller. There's a good chance Kentucky will break its own record this go around as seven players wait to hear their futures. Karl Towns will go either first or second, Willie Cauley-Stein most likely in the top ten, and Devin Booker and Trey Lyles possibly in the lottery. Dakari Johnson and Andrew Harrison could potentially sneak into the first round, while Aaron Harrison needs to impress in workouts over the next month to ensure his name is called. If all seven players are drafted, it will be a landmark moment for the program and the telecast will be even more of a UK informercial than in years past.
JULY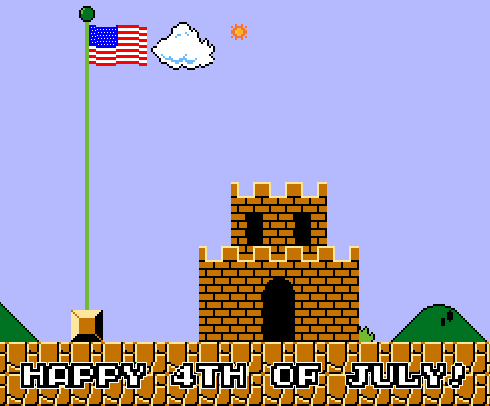 July 4: Happy Birthday America
Independence Day falls on a Saturday this year, but that won't stop me and Richmond Bramblet from holding our annual Nathan's Hot Dog Eating Contest LIVE BLOG. (Richmond, if you're reading this, you're doing it.)
July 4-20: NBA Summer Leagues kick off
With potentially 25 former Kentucky players in the league after the Draft, there's a good chance we'll see several of them play in the Summer Leagues in Orlando, Utah, and Las Vegas. Here's a list of teams participating:
Atlanta Hawks, Boston Celtics, Brooklyn Nets, Chicago Bulls, Cleveland Cavaliers, Dallas Mavericks, Denver Nuggets, Houston Rockets, Golden State Warriors, L.A. Lakers, Miami Heat, Milwaukee Bucks, Minnesota Timberwolves, NBA D-League Select, New Orleans Pelicans, New York Knicks, Phoenix Suns, Philadelphia 76ers, Portland Trail Blazers, Sacramento Kings, San Antonio Spurs, Toronto Raptors, Utah Jazz, Washington Wizards
And the different league dates:
July 4-10: Orlando Summer League
July 6-9: Utah Jazz Summer League
July 10-20: Las Vegas Summer League
July 13-16: SEC Football Media Days (Birmingham, Alabama)
For the third year in a row, I'm headed to lovely Birmingham to cover the SEC Media Days. Mark Stoops and the Kentucky representatives aren't up until Wednesday, but I'll head down Tuesday morning to take in the sights, sounds, and crazy Alabama fans in the Wyndham Hotel lobby. Here's the full schedule:
Monday, July 13: SEC Commissioner, Auburn (Gus Malzahn), Florida (Jim McElwain), Vanderbilt (Derek Mason)
Tuesday, July 14: SEC Coordinator of Football Officials Steve Shaw; South Carolina (Steve Spurrier), Texas A&M (Kevin Sumlin), Mississippi State (Dan Mullen), Tennessee (Butch Jones)
Wednesday, July 15: Alabama (Nick Saban), Kentucky (Mark Stoops), Arkansas (Bret Bielema), Missouri (Gary Pinkel)
Thursday, July 16: LSU (Les Miles), Georgia (Mark Richt), Ole Miss (Hugh Freeze)
July 15-19: EYBL Peach Jam (North Augusta, South Carolina)
Matt, Drew, and Tomlin will go to North Augusta once again to give you the latest buzz on the recruiting scene, the coaches and media in the bar scene, and the peaches scene. Peaches for you, peaches for me.
July 17: Friday Night Blue Lights Camp
Another big camp and opportunity for Mark Stoops and staff to impress the nation's elite recruits. The 2016 class is already off to a good start, and clinics like this will give the staff a chance to show off the progress on the newly renovated Commonwealth Stadium and practice facility.
July 25: UK Football Women's Clinic
I wasn't able to attend last year's clinic, but I'll be there this year in hopes the coaches will give us a glimpse of the new stadium. Registration hasn't opened yet, but ladies, go ahead and clear your calendars for a fun day of football.
AUGUST
Early August: Football Media Day, Fan Day, Fall Camp begins
Players report to campus and fall camp begins during the first week of August, which will be followed by Media Day and Fan Day. Exact dates haven't been announced, but rest assured, Matt will walk around the field barefoot to interview coaches and players.
August 11-13: USA Basketball Men's National Team Mini Camp (Las Vegas, Nevada)
Anthony Davis, DeMarcus Cousins, and John Wall are all on the 34-player roster for Team USA, with Davis and Cousins participating in the FIBA World Cup last summer. The 2016 Olympics are around the corner, which makes this year's mini camp even more important. Will any other Cats receive an invite?

August 13: Kash Daniel announces his decision
The four-star linebacker currently has offers from Kentucky, Louisville, South Carolina, and Purdue, along with interest from Ohio State and Florida. The Paintsville native will narrow his list to four next month, and moving up his decision date has to be a good sign for the Cats, who were the first to offer and have the momentum in his recruitment so far.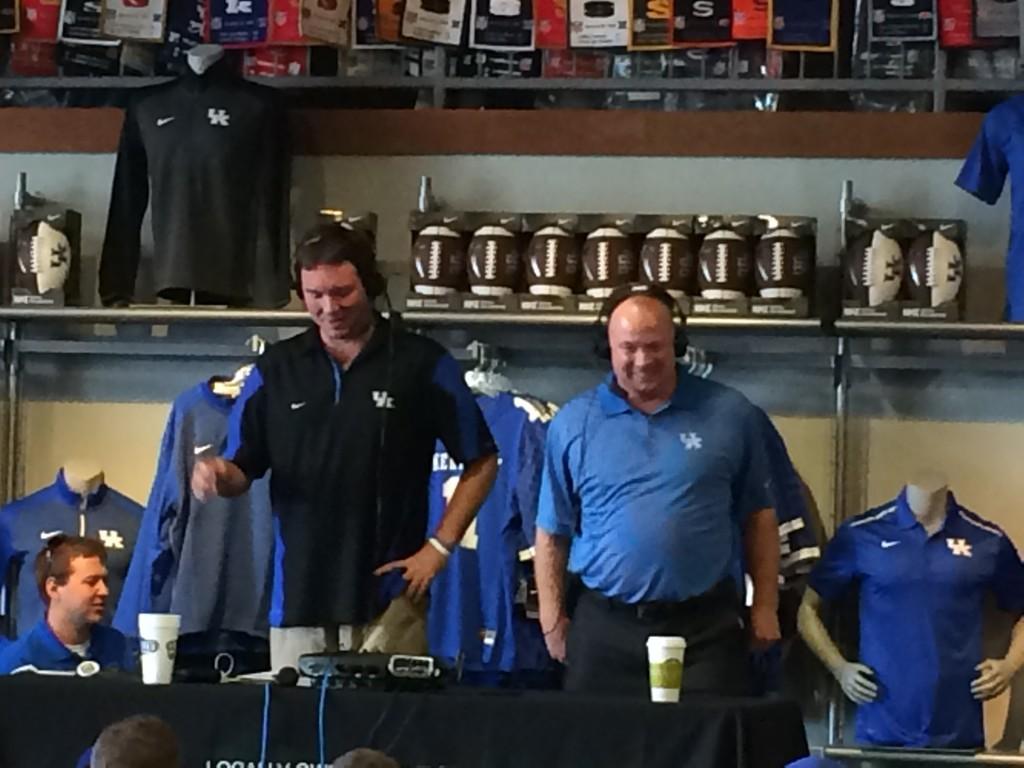 August 14: The final KSR Summer Tour Stop in Louisville
The summer tour schedule hasn't been finalized yet, but it traditionally includes an appearance from Mark Stoops to get us all fired up for football season. Is it strange that I'm already excited for Ryan Lemond's pep talks?
SEPTMEBER

September 5: UK vs. Louisiana Lafayette
We made it. Bring on football and fall.