KSR's MyBookie Bets For Every Sweet 16 Game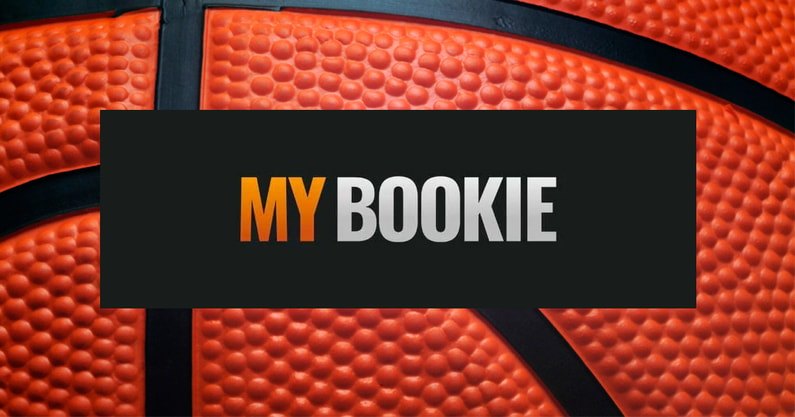 The NCAA Tournament resumes tonight at 6:30 p.m. with the first Sweet 16 game of the long weekend featuring No. 3 Kansas State, the team that took Kentucky's spot in New York City. The other Wildcats play Michigan State in Madison Square Garden and on TBS in the first game. Forty-five minutes after it tips off, Arkansas and UConn will follow out in Las Vegas, then Tennessee/FAU and UCLA/Gonzaga in the Thursday nightcap. We will do it all again tomorrow.
To get you ready for those games, we hit the MyBookie board for one pick for each Sweet 16 game again. But first, a message:
MyBookie is back with KSR again this postseason. Whether you bet to earn or to make the games more exciting, MyBookie gives you the most for your money with their redesigned deposit bonus.
Getting started is easy; just visit MyBookie.ag and use promo code KSR to claim a welcome bonus up to $1000.
With MyBookie, bet on the NCAA, NBA, NHL, UFC, or play for a share of big cash prizes in the weekly online Blackjack tournaments.
With so many brands to choose from, you need a platform that makes it simple to bet, and win, like MyBookie. BET ANYTHING, ANYTIME, ANYWHERE… with MyBookie.
Now, let's get this bread…
---
THURSDAY, MARCH 23
---
(3) Kansas State vs. (7) Michigan State | 6:30 p.m. | TBS
I had Michigan State losing in the first round to USC and I bet Kansas State to beat Kentucky–so, I like Kansas State, right? I did until this morning, but after reading up on the matchup, I can't go against Izzo, even in a New York homecoming for many Kansas State players, including Mr. New York City, Markquis Nowell. Sparty's offense does what Kentucky's couldn't and finishes the job against the other Wildcats from the other Manhattan.
The Bet: Michigan State -1.5
(4) UConn vs. (8) Arkansas | 7:15 p.m. | CBS
Arkansas is in the second weekend of the tournament, and if you've been reading our picks so far, you know we aren't surprised by the Razorbacks' upset of Kansas or their inclusion in the Sweet 16. But in this one, I'm torn on how Eric Musselman's inconsistent team will hold up against an excellent UConn, so let's hop on that low point total for a game I think will get to the 70s.
The Bet: Over 140
(4) Tennessee vs. (9) FAU | 9:00 p.m. | TBS
Admittedly betting with my heart more than my head on this one, the Vols survive a scare against the No. 9 seed in the East, Florida Atlantic. Even better, maybe the Owls have another upset in them.
The Bet: Florida Atlantic +5.5
(2) UCLA vs. (3) Gonzaga | 9:45 p.m. | CBS
Gonzaga peaked at the perfect time and entered the tournament without any spotlight or pressure, and now Mark Few is one game from a second Final Four in three years. But UCLA is a tough matchup with KenPom's second-best defense, so I lean toward the Bruins, but this one will be a battle.
The Bet: UCLA -1.5
---
FRIDAY, MARCH 24
---
(1) Alabama vs. (5) San Diego State | 6:30 p.m. | TBS
As I see it, Alabama is heading toward the national championship game, and San Diego State isn't going to do much about it. However, I will take the 7.5 points because the line is a bit too high after Nick Saban reminded Nate Oats of who runs Tuscaloosa.
The Bet: San Diego State +7.5
(1) Houston vs. (5) Miami  | 7:15 p.m. | CBS
Houston is deep, talented, ranked first in KenPom, and already had its tournament wake-up call against our friends from Northern Kentucky in the first round. But it's too many points against a Miami team that can get hot. So Houston advances, Miami covers thanks to Norcha Omier and tempo.
The Bet: Miami +7
(6) Creighton vs. (15) Princeton  | 9:00 p.m. | TBS
Remember when South Dakota State transfer Baylor Scheierman was a name on Kentucky's board last spring? He's the one whose agent is a die-hard Kentucky fan. Anyway, now he's at Creighton and I think we have to bet the Baylor Scheierman prop bet in a game I have no other feelings about.
The Bet: Baylor Scheierman Over 11.5 pts
(2) Texas vs. (3) Xavier  | 9:45 p.m. | CBS
Two top-15 offenses collide when Texas and Xavier meet in the last Sweet 16 game late Friday night. This one could get into the 80s, so let's hop on the over and root for a shootout before the Elite Eight.
The Bet: Over 149