KSR's 'Pick 3' gives picks against the spread for Week 4 in college football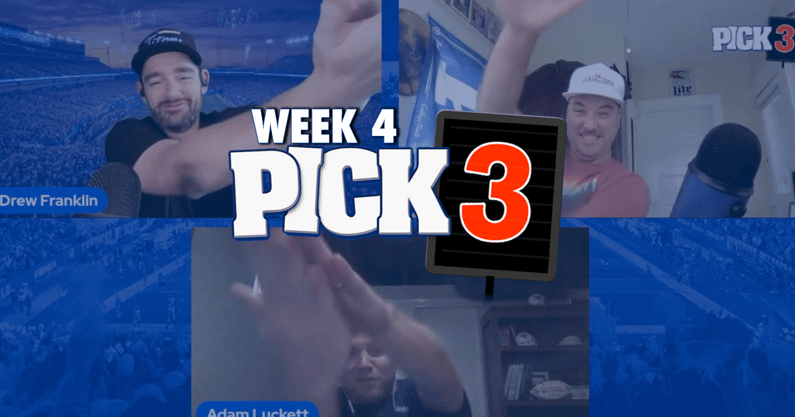 Thursday means it's time for another round of KSR's 'Pick 3' with picks against the spread for the upcoming weekend in college football. In this Week 4 edition, Adam Luckett and I try to stay hot after a winning weekend in Week 3 (2-1 for Adam, 3-0 for me) while Nick Roush aims to climb out of a funk (1-2 last week) that is, in part, the fault of his own family for what happened at Syracuse.
Overall record
Drew Franklin: 7-5
Adam Luckett: 6-6
Nick Roush: 4-8
This week, Luckett and Roush are on opposite sides of a big one in Chapel Hill and I keep riding road teams for another week to see if it still works.
KSR's "Pick 3" for Week 4
Use promo code 'KSR' at MyBookie to double your deposit
Whether you're a veteran bettor or a first-timer, MyBookie gets you the most for your money with a Double Deposit bonus!
It's quick and easy; a $250 deposit puts $500 in your account, and you can use your funds to bet instantly on as many games, contests, and props as you want.
To claim your bonus, register today and use promo code KSR, designed to add more excitement to the games and sports you love.
Your winning season begins today… exclusively at MyBookie.