KSR's Rapid Reaction to Kentucky's loss to Arkansas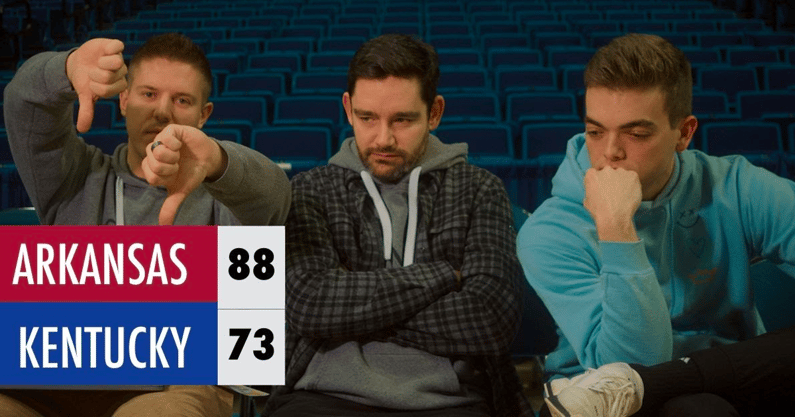 Two thumbs down for Kentucky Basketball's showing against Arkansas in an SEC matchup with some NCAA Tournament seeding implications in Lexington. Kentucky welcomed the Razorbacks to town in hopes of adding a Quad 1 win to the resume, but it was Arkansas that earned the meaningful Quad 1 victory to its sheet.
Afterward, at like 1:00 a.m., KSR's Drew Franklin, Jack Pilgrim, and Zack Geoghegan expressed their frustration and disappointment in the loss and their frustration and disappointment in John Calipari's very brief comments after a game that left everyone with so many questions. There was some love for Chris Livingston and Daimion Collins having big games, though.
It's a new edition of the Rapid Reaction. Tune in.
KSR Rapid Reaction Kentucky-Arkansas