KSR's Rapid Reaction to Monday's Kentucky Football news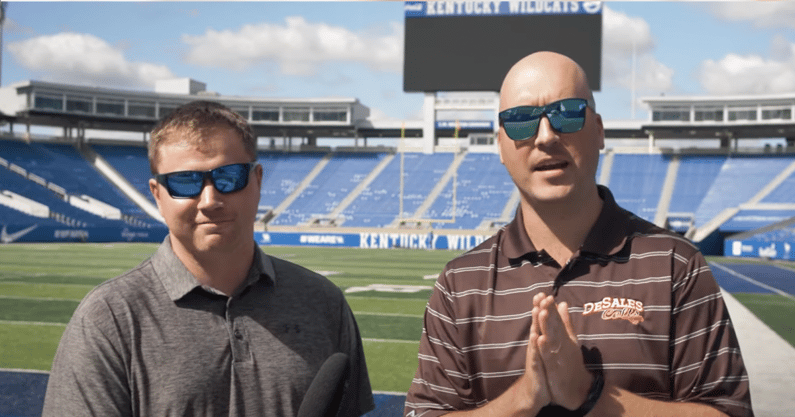 Now playing over on KSR's evergrowing YouTube page, two of the site's football minds took a few minutes after Mark Stoops' Monday press conference to recap the biggest takeaways from all of the early Monday news.
So tune in below as Adam Luckett and Nick Roush give their Rapid Reactions from outside the media room with a scenic backdrop of Kroger Field. Then later tonight, Freddie Maggard and I will join Luckett and Roush for a live broadcast of this week's KSR Football Podcast with a longer version of the takeaways. We go live at 7 PM. Until then, enjoy the faster-paced version.
Rapid Reaction | On to South Carolina