Kwame Evans Jr. planning August decision, considering four schools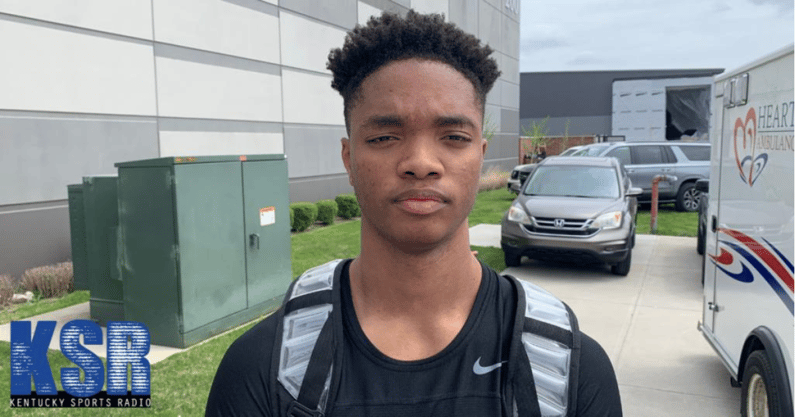 Kwame Evans Jr. is coming down the stretch of his recruitment, with a final decision expected sometime in August.
During day two action of the 2022 NBPA Top 100 Camp in Orlando, FL, Evans provided a fresh update on the current state of his recruitment. The 6-foot-9, five-star '23 power forward was previously down to five schools: Oregon, Indiana, Auburn, Kentucky, and UCLA. Evans later replaced UCLA with Arizona, which has since taken control as the presumed frontrunner.
But now it sounds like Indiana is out of the picture. Evans, who is ranked No. 11 overall in the On3 Consensus, did not mention the Hoosiers when talking about his top schools on Thursday. He said back in the spring that he planned to take a visit to IU sometime in June, however, that did not happen.
Evans said that he will likely commit in August before his senior year at Montverde Academy (FL) begins and that he will not take any more visits. Here's what he had to say about his updated top schools.
Oregon: "I like the coaching staff and it fits my playstyle, it's just nice. The system fits me well."
Auburn: "What I've seen over this past year, I think I can make an impact like that. Their system fits me very well for where I want to play at the four."
Kentucky: "Kentucky is Kentucky really. (Head coach) John Calipari, the pedigree over there, Blue Blood. Their system fits me too."
Arizona: "(Head coach) Tommy Lloyd and them, great relationship with him. When he offered me he came down to see me so that was really cool to do that. He breaks down my game a lot, telling me what to be better on. I feel like it's a good fit over there for me as well."
Since late May, Arizona has been trending heavily as the favorite. Evans earned his offer from the other Wildcats on April 25. He then took an official visit to Tuscon in early June before traveling to Auburn for an OV a couple of weeks later. He visited Kentucky all the way back in November, but the 'Cats have continued to express consistent interest.
"Orlando (Antigua) has been texting me and Chin (Coleman) has been texting me as well," Evans added about UK. "They've been checking up on me seeing how I've doing and stuff, on the court and off the court really."
Evans will have plenty to think about between now and August.