Kyra Elzy is a Class Act (BTI's Rants and Ramblings)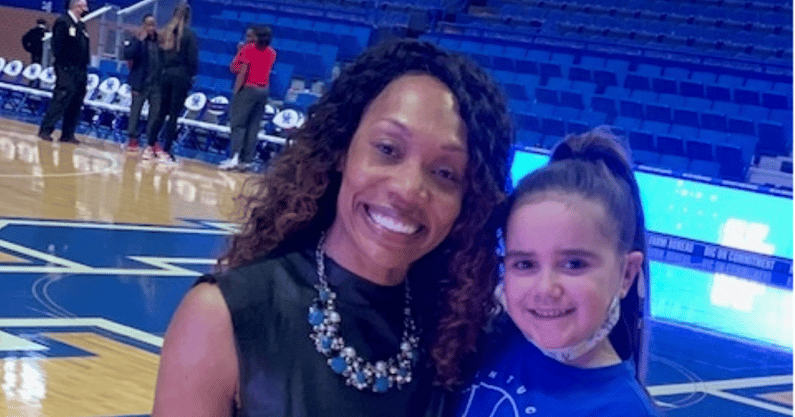 Kyra Elzy and the Kentucky women's basketball team are struggling right now. Injuries and some lackluster performances have led to just a 9-7 record and the NCAA Tournament at risk. The transition from Matthew Mitchell to Kyra Elzy was one that was sudden and has not yet proven to be smooth but the talent is there for a turnaround. And if/when this program gets rolling again, it has shown the ability to gain the interest of a basketball-crazy fanbase. But right now, things are in a rough patch.
Which made this story that was sent to me really put things more in perspective. Because we often forget that these coaches are not just robots but actually human beings too. And sometimes that human being is a great representative for your school and sometimes they are not. Matthew Mitchell was always a great rep and having seen this story, I think we've got a great rep in Kyra Elzy too.
Young Child Sends Coach Elzy a Report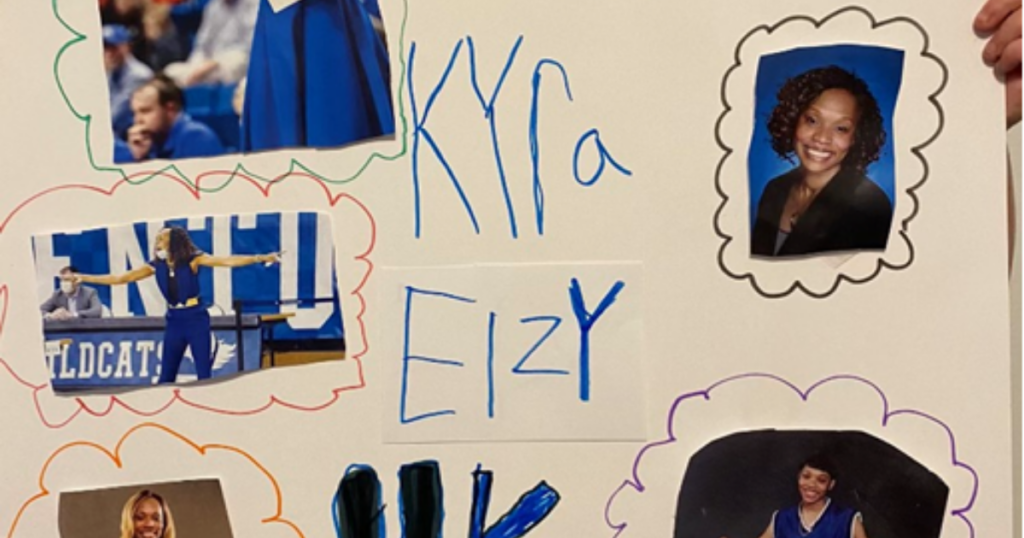 Seven-year-old Kalihan was asked to do a report on a person of her choosing for Black History Month in February 2021. And Kalihan got creative, choosing to do her report on Kyra Elzy, Kentucky women's basketball coach. A huge Kentucky fan herself, Kalihan was super excited to do her report, making the poster you see above and writing the following report:
"Kyra Elzy is the University of Kentucky Women's Head Basketball Coach. She's from Kentucky but she played for Pat S. at Tennessee. She was put into the Kentucky High School Basketball Hall of Fame. She has the 19th best team in the country."
BOOM! Direct, informational, and well-written. Certainly something I can't relate to. But she mailed her report to Kyra Elzy. I imagine when you are a public figure you receive lots of mail from a variety of places. I'm sure much of that mail goes read and appreciated, but not responded to. But Coach Elzy took the time to send a care package back to Kalihan and told her she should come to a game this season once COVID rules had relaxed.
Elzy Follows Through
Once again, I am sure public figures tell their fans all the time, "Hey, why don't you come to a game." And rarely do they follow through with that request, much less almost a year after the first contact. But sure enough, Kalihan and her parents and two siblings were invited to a game on Sunday. And look at those seats: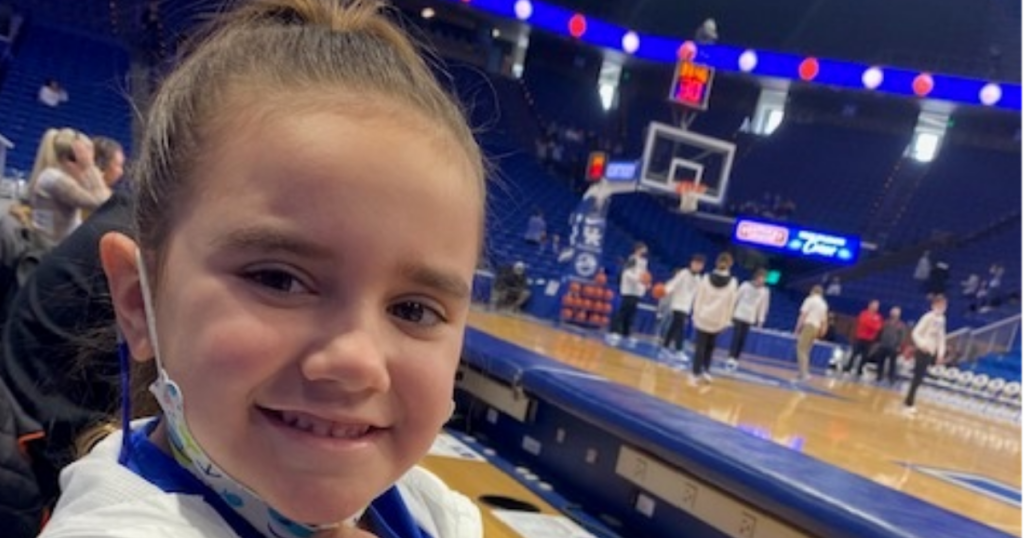 Maybe I'm just easily impressed but this move strikes me as very classy. Giving her and her family courtside seats for a game at Rupp Arena says a lot about her personality. I can't imagine what a joy that whole experience had to be for Kalihan.
I know the team is going through a tough season right now and expectations on the court haven't been met yet. But off the court, this program is still bringing joy to many. I hope that Kyra Elzy is given a full effort by the athletic administration to get the program back on track. I think we have a wonderful representative in charge of our women's basketball program and we should never take that for granted.