Lance Ware posts double-double in Game 2 of Brazil tour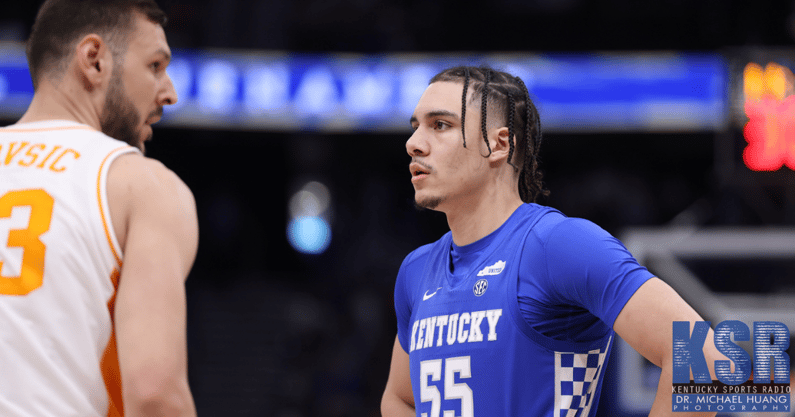 It's not quite as impressive as his 39-point performance on Monday, but Lance Ware continues to show out in Brazil. Today, the Kentucky forward turned in a double-double, 20 points and 10 rebounds, in his team's 74-67 win over Palmeiras. Ware shot 7-17 from the field and 6-10 from the free-throw line. Last season, he only made 43.5% of his free throws, so that, my friends is what we call improvement.
On Monday, Ware had the aforementioned 39 points along with 10 rebounds and eight steals. Over his first two seasons at Kentucky, the 6'9″ Camden, New Jersey native averaged 1.7 points and 2.4 rebounds. He has yet to score in double figures in a game, not counting this foreign tour.
Fellow Wildcat Kareem Watkins had nine points on 3-4 shooting today. Over his first two games in Brazil, Watkins is 6-9 from the three-point line. From dunking to shooting threes, is there anything the 5'8″ walk-on can't do?
Ware and Watkins are in the midst of a ten-day outreach trip with Sports Reach, a program former Cats Josh Harrellson and Dominique Hawkins partnered with previously. In addition to playing at least two more games — one against Paul Metters, one of São Paulo's top clubs — they'll be conducting clinics for local Brazilians.
Que tal Lance!