Lee Corso Guarantees a Louisville win over Kentucky on College GameDay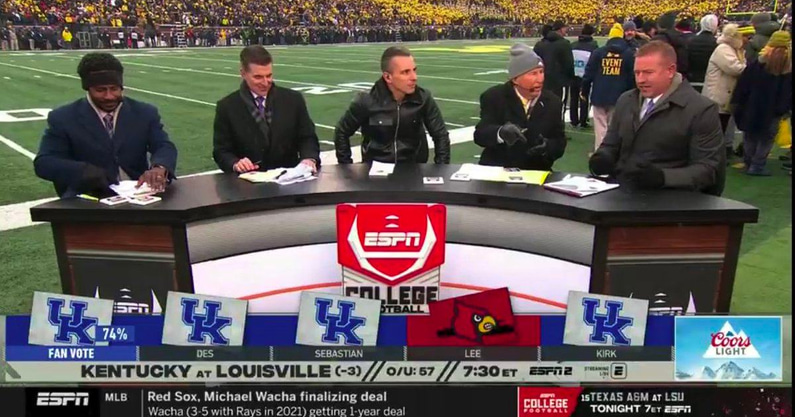 Most College GameDay pickers are wise prognosticators. Even though Vegas is leaning toward Louisville, three out of four folks on the ESPN set at the Big House predict a Kentucky victory over the Cards.
"Louisville has been so good for them the last few weeks. It's the perfect time for them not to look good," said Kirk Herbstreit. "I'm going Kentucky."
One person disagreed with Kirk. Lee Corso did not just call for a Cards' win, he guaranteed it. The former Louisville football coach is all out on the Cats.
For those who are superstitious, Corso's guarantee might spell good news for the Wildcats. Of the dozens and dozens and dozens of College GameDay posts I have penned for Kentucky Sports Radio, I cannot recall one occasion where the man with the headgear has believed in the Big Blue. The Cats will be just fine without Corso's endorsement.
Need more national media predictions? We have them all ready for you.