Leonard Skinner's Wednesday News and Views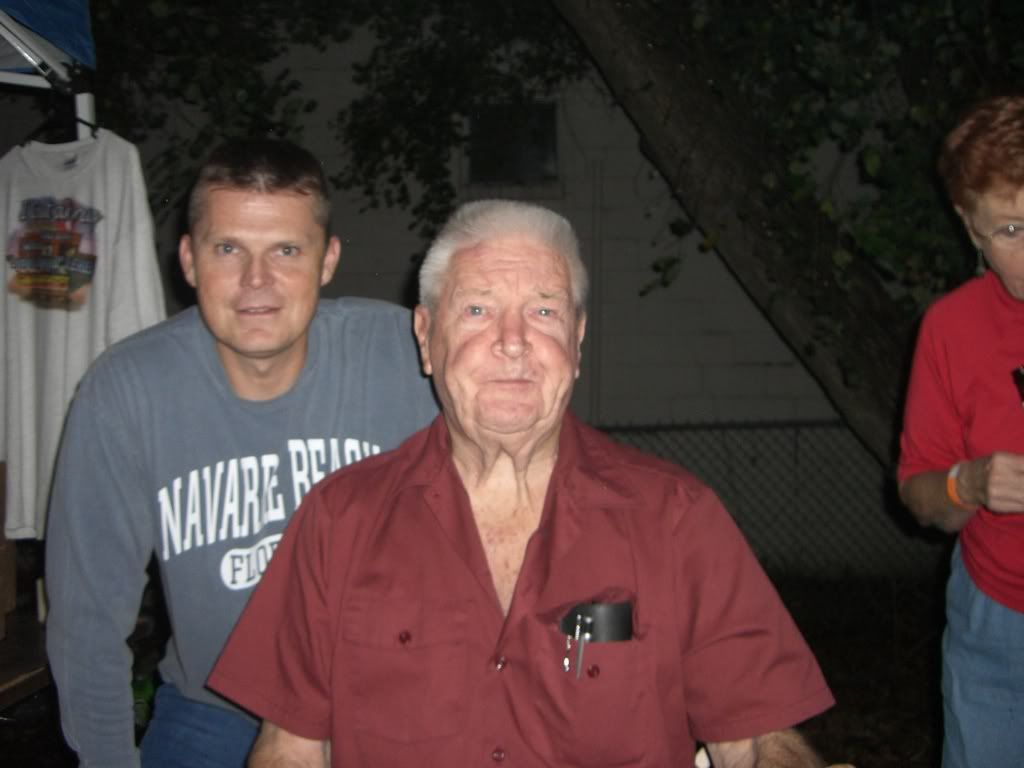 Good morning, sweet KSR readers, and welcome to an absurdly long-winded version of your Wednesday News and Views.  There weren't a lot of sensational happenings on Tuesday, but that doesn't mean there isn't a lot for you to have on your mind while you're trying to determine if being in an "at-will" state really means that your company can screw you over.  Before we get going with all of your mid-week madness, let's first stop and pay tribute to the man The New York Times called
to ask about Eric Bledsoe's grades
"arguably the most influential high school gym teacher in American pop culture"
, Leonard Skinner.  Skinner, who was apparently Mr. Woodcock before Mr. Woodcock even knew what french fried potaters were, gained notoriety years after he suspended a couple of guys named Ronnie Van Zant, Gary Rossington and Bob Burns for having long hair.  The long-haired knuckleheads would later named their band after him and, strangely, welcome him as one of their biggest fans as he traveled to shows and basked in his notoriety.  Skinner passed away on Monday at the age of 77, taking his short shorts and flat top to the sky, where, ironically, the guy with the long hair and the beard is in charge.  But, in doing so, he left the world with his name attached to a host of songs that drunk high school girls will sing at the top of their lungs.  At least that's what Matt Jones told me.  He's got a better pulse on that stuff.  Leonard Skinner, here's to you. Now, onto some UK news....  - With Wednesday now upon us and the Florida game creeping up slowly on the horizon, there seems to be a feeling of optimism around the Cats' trip to The Swamp, or, at least, more optimism than anyone expected at the beginning of the season.  While some of that can be attributed to a high-scoring start in the first three games for the Cats, many fans (and even some media) seem to think the Cats have more than just a fighting chance because Urban Meyer's team looks to be as vulnerable as they've been since he let them start wreaking havoc on the community in 2005.  Though this violates what I believe to be the cardinal rule of sports (and life), which says that if your argument for your team being able to win the game is that the other team is not playing well, then you're in trouble, there is a certain truth to it for
one prominent reason:  turnovers
.  To this point, Kentucky has played flawless football, ending last week as the only team in college football with no giveaways.  Conversely, Florida hasn't been able hand the ball of to their running backs or make a snap and is averaging an absurd 4.7 fumbles per game.  The old "we can't turn the ball over and win" adage is painfully cliche.  But, it's also as close to a certainty as you'll get and, if the Cats are able to again control their turnovers and Florida again can't keep their hands on the ball, Joker Phillips might just do something that the four coaches before him haven't been able to do - beat the Gators.   -  Another reason the Cats might have a shot in Gainesville is one of the things that Rich Brooks used to preach about almost every time he spoke - depth.  Thanks for years of solid recruiting,
Kentucky finally has depth on both sides of the ball
and, against Florida, it could be their saving grace.  In the Gators' first three games this season, they've struggled in the first half, playing down to their competition against Miami of Ohio, USF and Tennessee before pulling away in the second half, partially because they could attack weary, overmatched defenses with fresh backs and by constantly rotating defenders and keeping fresh legs on the field.  Against Kentucky, they'll again have a talent advantage, but the disparity between the first and second string for the Cats will not be as gaping as it was for Florida's previous foes and, one would hope, the ability to just flat-out pull away won't be there for Urban Meyer's team.  In a perfect world, the Cats will be able to play a competitive first half just as Florida's first three opponents have and then will be able to use their depth to continue to fight in the second half and give themselves a chance in the fourth quarter to win the game.    -As Joker's team continues to prepare for the Gators, Joker Phillips said on Tuesday that they were doing their best to
get ready for the speed
that the Gators will bring.  Phillips admitted that it's tough to use scout team players to accurately prepare for the speed the Gators bring on defense and special teams and even let the scout team guys line up five yard offsides at some points of practice in order to simulate it.   - While we're keeping with our Big Blue Optimism, it should be noted that the matchup between UK and Florida presentes an interesting role reversal leading up to game time.  When the ball leaves the tee on Saturday, the SEC's
second-ranked offense and the offense ranked second to last
in the conference will be on opposing sidelines.  But, this time, they won't be in the places you'd expect.  Kentucky enters the game second only to Alabama in yards per game and points per game while Florida's 317 yards per game rank ahead of only Vanderbilt.  Sure, the numbers are skewed a bit due to scheduling, but it's apparent that Kentucky is making plays on the offensive side of the ball.  Of course, it should be noted that Florida's yardage is still putting up 34 points per. 
*cough* don't mess up the special teams like the last time in The Swamp *cough*
 - Part of that offensive power comes from the running game, which ranks third in the conference.  As of this moment,
Derrick Locke is the SEC's leading rusher
with 372 yards (6.1 ypc) and his five touchdowns tie him with South Carolina's Marcus Lattimore for tops in the league.   - And, while we're still getting statistical (statistical),
Mike Hartline is making a statistical name for himself
in UK's passing offense, which also ranks third in the league.  Hartline tops the conference in completion percentage (72%)  and his 680 yards place him behind only Ryan Mallett and Greg McElroy.  But, as we noted before, Hartline's sexiest stat is his zero interceptions and, with Florida leading the universe with an incredible 10 interceptions already despite dropping about 20 against Tennessee, he has his work cut out for him on Saturday.  - On a somewhat different note, just as the Florida game will likely show us all for the first time what kind of team Kentucky truly is,
the South Carolina - Auburn game
is one that UK fans should keep an eye on, as well.  The Gamecocks travel to Auburn for an evening affair pitting two teams who have made their case nationally already and are among the swing games that UK will need to show strongly in this year in order to make a bowl.  The Cats have both teams back-to-back in October and Saturday night's game should go a long way in showing what kind of team UK can expect to see in a few short weeks.  Can Cam Newton play the role of Superman against the Gamecocks and can Steve Spurrier's team continue their annual early-season run?  You'll want to have the picture-in-picture working.  - Hey, has anyone heard anything about this
Eric Bledsoe report
?  Anyone?  Hello?  Bueller?  - Hey, has anyone seen that Courier-Journal story about the
Louisville track coach's sexual harassment lawsuit
?  Anyone?  Hello?  Bozich?  - In basketball news, the big (that's a relative term) story was that Coach Cal officially
extended a scholarship offer to Shabazz Muhammad
.  Muhammad, who ranks as the third-best player in his class and is only separated from Michael Avery by about 5,000 players, is considered as one of the elite of the elite players in his 2012 class  and, according to Evan Daniels, has NBA star written all over him.  Not literally.  That's just a figure of speech. That's it for now.  Stay tuned throughout the day as we get you all geared up for the Gators and do our best to get you all the UK basketball and football news in the most ridiculous manner possible.  And, if you do nothing else, make sure you
listen to Coach Cal on Kentucky Sports Radio
, which takes the air at 10am on 1080AM.  It's going to be a good day.  See you in a few...