Lexington's iconic Parkette Drive-In is closing after 70 years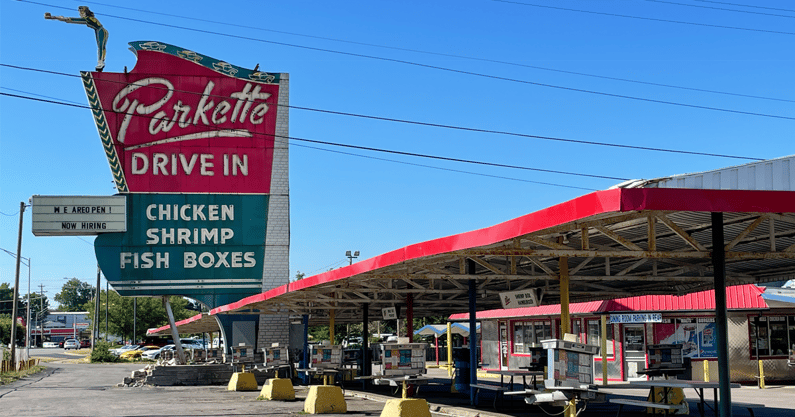 An iconic Lexington restaurant closed its doors (and its parking spaces) for good after 70 years of business. As of yesterday, the Kentucky-famous Parkette Drive-In is permanently closed on East New Circle, according to its owner, who confirmed the end of Parkette's long run to both LEX18 and WKYT.
The drive-in burger joint first opened in 1951 when founder Joe Smiley brought his Poor Boy double-decker cheeseburger to Lexington from West Virginia. Parkette's website says Smiley named it the Poor Boy because, "when the coal strikes were on, everybody was starving."
Parkette and its Poor Boys went on to be featured nationally on several shows on both the Travel Channel and the Food Network, including Guy Fieri's "Diners, Drive-Ins and Dives" and "The Rachael Ray Show."
Rest in Parkette sauce, King.