Analyzing Liam Coen, Part III: First Quarters, Scripts, and Install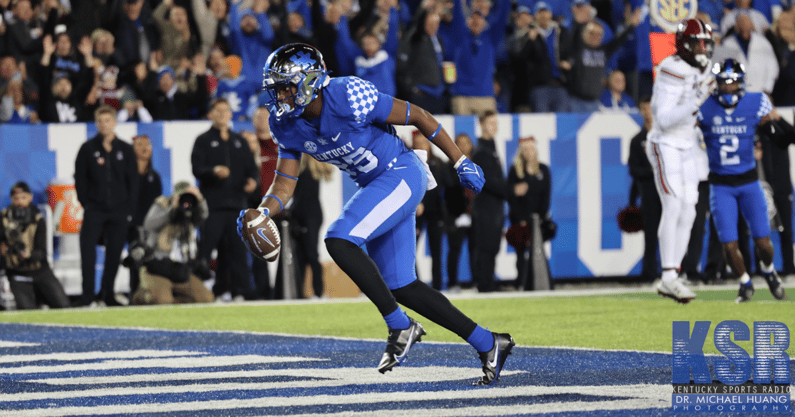 My previous two posts in this series focused on the Liam Coen-led offense's scoring output at halftime and at the end of the third quarter. In those pieces, we outlined how the Cats were able to turn half-time and second-half leads into victories. This feature will outline the offense's 2021 scoring prowess in the first period as well as outlying factors that may have contributed to UK's success under the play caller. Let's jump right in. 
First Quarter Points 
The Cats' fast starts under Coen brought energy to Kroger Field and to the BBN.  First-quarter scoring production fell off last season. This brought on more losses and less enthusiasm. In this post, we'll take a three-season look in order to gauge Coen's success in 2021. That time span included the Eddie Gran-led offense in 2020, the Coen season, and 2022.  
2020 Average 1st Quarter Points: 4.6
National Rank: 92
Difference between 2020 and 2021: -5 points
2022: 3.8
National Rank: 112
Difference between 2021 and 2022: -5.8
As you can see from the above numbers, Liam Coen's offense was much more adept at scoring points in the opening period. Additionally, the 2021 Wildcats scored a first-drive touchdown in over 60% of all contests. 
Opening drive touchdowns are tone-setters. Coen significantly produced in this category. How was he more successful than his predecessor and replacement? There are different theories. It must be noted that Coen had the luxury of calling plays for a healthy Will Levis and a full-time Chris Rodriguez Jr. to go along with an offensive line that consisted of three future professionals. All that matters and certainly added to the coordinator's worth. This especially applies to the offensive line. The Big Blue Wall took a step backward last season. It must be fixed going forward. More ingredients to an early success come from scripts and system install. 
Scripts
That term is often thrown around but rarely explained. Let me try to help. "Scripts" are a predetermined series of plays that offensive coordinators utilize in a designated time or course of a game. Scripts are mainly put into place in the game's opening series. Some scripts are longer than others. This may include a ten or fifteen-play succession and is also based on situation. These series of plays are also repetitively rehearsed in practice which leads to a sense of familiarity and boosts confidence, especially for the quarterback position. Forecasting opposing coordinator's tendencies also come into consideration. 
These scripts can also be utilized as a con scheme. Let me explain. Plays are called to set up calls down the line. Coordinators also make purposed calls in order to see how opposing defenses respond to formations, motions, and personnel groups. Additionally, false formations or personnel groups are also a practice to set up a play in the second half. 
A little background. The first time I'd heard of a script was in 1990. Yes, I'm old and that was forever ago. I don't like talking about my playing days but thought a first-hand account may help in better understanding the importance of scripting. Tommy Bowden was Kentucky's coordinator and was a hotshot, rising coach in the industry. Bobby Bowden's son would prepare a list of plays for the opening drive, then make adjustments off adjustments. Wordy, I know, but stay with me on this.
Bowden's preparedness gave confidence to this average-at-best signal caller and helped us score points. Self-confidence was never an issue for me. But, assurance in knowing the first group of plays that we practiced over and over to start a game was a much-needed boost. I was sold and wowed by Bowden's style. He would later go on to become the head coach at Tulane and Clemson. Starting quarterbacks have ownership and a say so in scripts. Often, the coordinator will talk to his signal-caller and ask, "What are your five favorite plays and what five plays do you not want to run?" This input is included in the plan.
Having a script doesn't mean that a list of plays will be called regardless of situation. Stubbornness is not a good trait for a play caller. Oftentimes, down and distance and place on the field would prompt specific calls. For instance, plays are called differently due to ball placement in the middle of the field or the hash. Coen admitted during his first go around that one of the biggest differences in the college and professional ranks included the wideness of the hashes. The Red Zone and short yardage situations also factor. At that point, predesignated plays that fit that criteria are called. 
Coen's offense most always looked prepared and started games with a bang. Eddie Gran also executed scripts. So did Rich Scangarello. So why was Coen more successful? Could be the personnel advantages that were mentioned above. It could also be from the players being familiar with his scheme which is a derivative of an efficient install.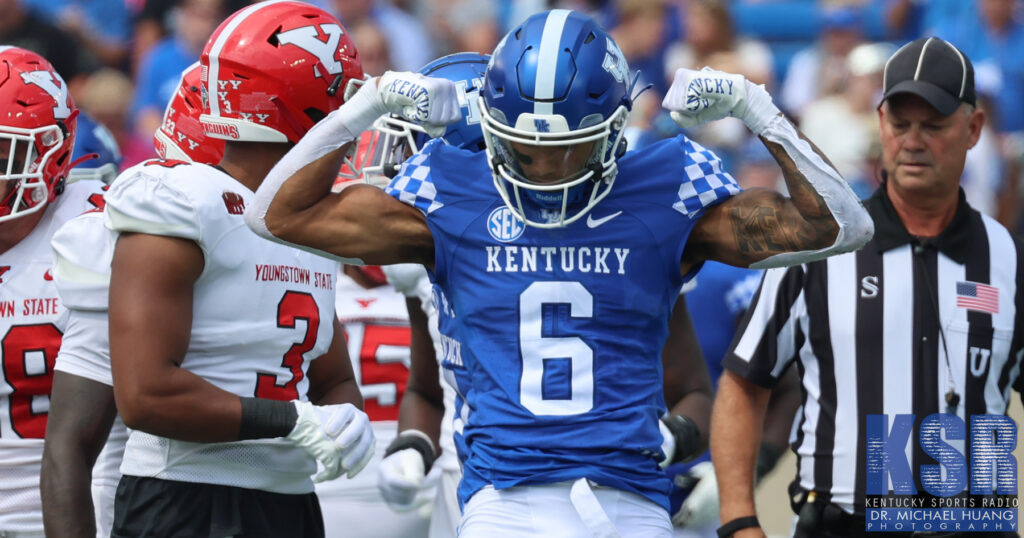 Quick and Relatable Install 
Install is short for installation. In relation to offensive football, this process is when a coordinator "Installs" or teaches their scheme and system to players. The amount of time this takes varies depending on experience level and adaptation speed. I can also relate to this. Above I wrote about Tommy Bowden in 1990. My first year as a starter was 1989. Jerry Claiborne was the head coach and Jerry Eisman was his play caller. Learning a new system wasn't easy. I'd translate old play calls into the new terminology which often brought on hesitancy. A hesitant quarterback throws interceptions and I threw a lot of those.  A specific example of this was "Right split over zoom, Pass 80" which was a Claiborne call. The same exact play under Bowden was "R Up, zingo, 10-6 Y Option" with an alert for a "Texas", "Square", or "Inside" call for pass blocking to go along with a hand signal to alert the WR of a blitz pickup if "4" weak crossed the line of scrimmage. Same intent, different verbiage, and operation.
I'm writing this post from the Justice Dental KSR Office laughing hysterically because I can't remember what I had for breakfast but I can remember specific play calls from over thirty years ago. Getting old ain't fun. 
Back to today; sorry I regressed. The more diverse and complicated a scheme appears to opponents is only effective if players have buy-in and the coordinator makes learning a fun and easy process. By all accounts, Coen's offense was seamlessly installed during spring practice and refined during fall camp. Simplicity is a misunderstood term in football. One complaint about Scangarello's system was that it was overly complicated. That's not a shot at Scangarello. His NFL operation is what he knew and wanted to run. But, if the players don't understand the coordinator's intent, things can get sideways. I'm an Eddie Gran fan. Always have been, always will be. He did a fantastic job during install and scripting, but didn't have the star under center like Coen. It's not personal, it's personnel. Coen's best trait is that he fits his scheme to highlight personnel.
The Coen operation was also an NFL scheme. The difference was that he better fitted his plan to the college game. Kentucky's road to first-quarter points didn't start in September. Liam Coen came to Lexington with a plan that was communicated through teaching and repetition. There are offensive veterans that played meaningful snaps in 2021. They will act as "Teacher's assistants" during spring practice install. 
What Does All This Mean? 
Throughout the years I've tried to find my specific play in terms of my writing. I try my best to explain the "Why" more so than rehashing quotes. This post hopefully helps to better understand the behind-the-scenes operation of offensive football. 
I fully expect the Kentucky offense to be operational by fall camp. Having a veteran quarterback such as Devin Leary will help. So will holdovers from Coen's system like Kenneth Horsey, Eli Cox, Brenden Bates, and others. I also predict that the operation will be cleaner and more deliberate come September. 
221 days till football season.