LISTEN: Sahvir Wheeler on KSR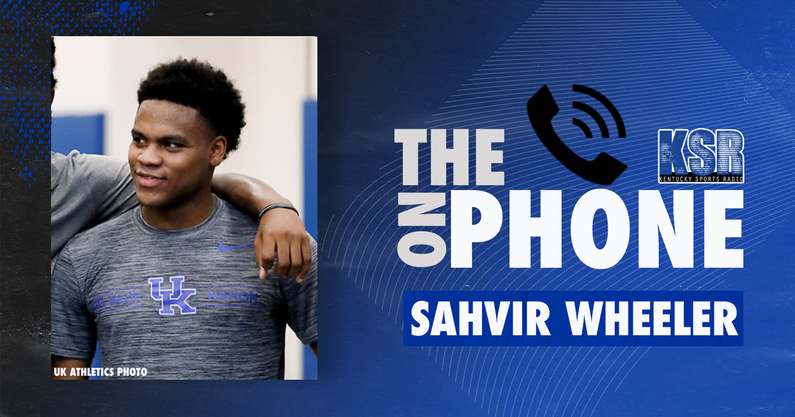 Kentucky point guard Sahvir Wheeler was a special guest on Thursday's KSR morning radio show to talk about his short time at Kentucky to date and to preview the upcoming Fans First Fan Fest in Lexington.
First, his experiences with the basketball team so far. The transfer guard from Georgia is battling for the primary point guard role with freshman TyTy Washington. Wheeler said they're competing but they also complement each other when playing together, and wondered why a two-point guard lineup wouldn't be possible when he was asked.
"Why not?" he asked back. "Why couldn't we play at the same time?"
Wheeler also opened up about his decision to leave Tom Crean's Athens for the University of Kentucky, saying, "I want to compete against the best every day, I want to be around the best coaching staff and the best players."
He also gave his analysis on Kentucky's three new freshmen—Washington, Bryce Hopkins, and Daimion Collins—after he provided a scouting report on his own game. Collins is a pogo-stick, he says.
Fans First Fan Fest
Wheeler's KSR appearance was also to promote Saturday's Fans First Fan Fest at Transylvania's Beck Center in downtown Lexington. Asked who he would pick first if selected as a team captain in Fan Fest's scrimmage, Wheeler revealed he would Kareem Watkins, a walk-on, with the first overall pick.
We may hold him to that.