LIVE 11 Personnel: Spring Practice Insights and Pro Day Preview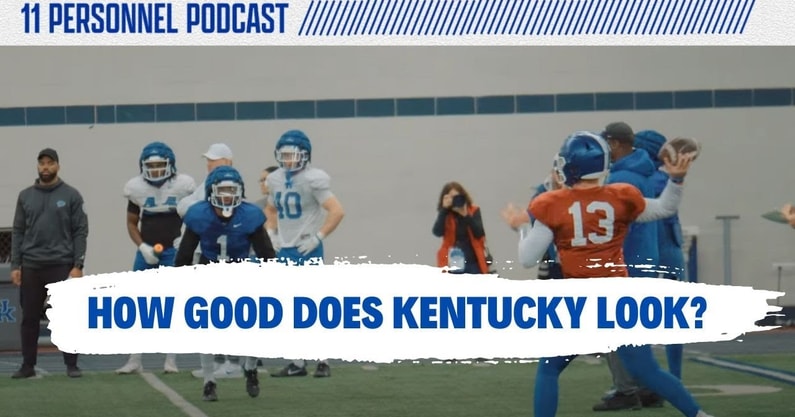 It's a busy time over at the Joe Craft Football Training Center. Dozens of former Wildcats have traveled back to Lexington ahead of Friday morning's Pro Day where over 90 credentialed media members will be detailing every one of Will Levis' throws. Next door on the practice fields, Mark Stoops' next Kentucky football team is getting after it.
Adam Luckett and Nick Roush share what they've seen from the next group of Wildcats, what they expect from UK Pro Day and much more.
Devin Leary meeting expectations?
Encouraging spring practice developments.
Jager Burton learns how to play center.
High-profile visitors on campus.
Join us right now on the KSR YouTube Channel. Once we wrap up, you can also stream the audio online through Spotify and get the podcast sent directly to your phone by subscribing to 11 Personnel on Apple Podcasts.
Subscribe to the KSR YouTube Channel for press conferences, interviews, original shows, fan features, and exclusive content.
---
11 Personnel is brought to you by Monticello Bank. With 21 branches in 14 counties across the Commonwealth, visit one of their convenient locations or see how Monticello Bank can finance your future at https://www.mbcbank.com/.