LIVE DIARY: Brandon Ingram's announcement
Hello, friends. Another day, another recruiting announcement to cover. Unfortunately, it's another one in which Kentucky isn't the favorite, but nonetheless, we are here to bring you all the latest on
Brandon Ingram, the 6'8" small forward from Kinston, North Carolina
. Scroll down for my updates.
---
6:09 p.m.
: Aaaand, it's Duke:
On to the next...
6:06 p.m.
: The newscast hasn't switched over yet, but until they do, here's
another stream of the announcement
. Ingram is wearing a tux:
6:05 p.m.:
One last look at Ingram's Crystal Ball, which is 82% Duke:
6:02 p.m.
: The best Ingram-related rumor I saw today? That he must be headed to Duke because he got the same haircut that most of the Duke starting five had this past season: https://twitter.com/TheDukeNation/status/592191992529965056 Here's the Duke starting five:
Coincidence? We'll see...
6:00 p.m.:
The table is set: [caption id="" align="alignnone" width="600"]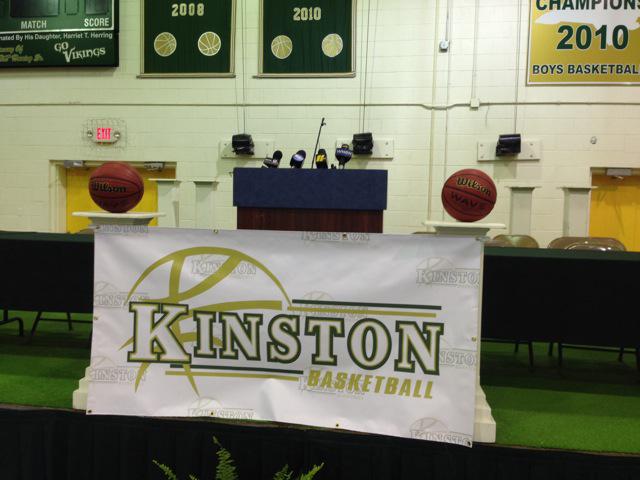 @kenmedlin[/caption]