WATCH: John Calipari's Postgame Press Conference at Texas A&M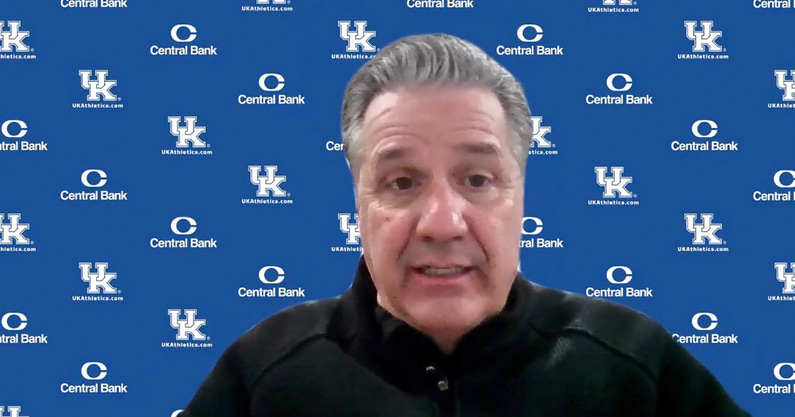 John Calipari told the SEC Network his postgame press conference will last three minutes and then he's headed home to Lexington. Well, he ran a little long on that prediction as the postgame press conference lasted 11 minutes with a thorough discussion of Kentucky Basketball's win at Texas A&M.
You can hear all 11 minutes of that discussion in a recording of Calipari's postgame Zoom with the media. He bragged on the contributions of Davion Mintz and Jacob Toppin off Kentucky's bench, reused an old t-shirt joke, spoke about winning on the road with turnovers, and more.
Follow along below via a recording of the Zoom.