Livingston Twins set to sit on opposing benches for first time
Chris and Cordell Livingston were inseparable growing up together in Akron, Ohio. Fraternal twin brothers at birth, the two went to school and played basketball together from grade school at Emmanuel Christian Academy all the way through high school, closing things out at Oak Hill Academy (VA) for their senior season.
Despite walking the same steps since starting their competitive basketball careers at age five, though, their paths were different. Chris stands 6-foot-6, 220 pounds and was a consensus five-star recruit out of high school, averaging 18.2 points, 9.1 rebounds, 3.9 assists and 1.9 steals as a senior. The year before, Livingston was named Gatorade Ohio Player of the Year and a MaxPreps Junior First Team All-American after averaging 31.1 points, 15.8 rebounds, 6.1 assists, 4.7 steals and 4.0 blocks for Buchtel High School in Akron. The McDonald's All-American racked up offers from the likes of Ohio State, Kansas, North Carolina, Memphis, LSU, Alabama, Florida, Georgetown, South Carolina and Arizona before ultimately signing with Kentucky.
Cordell, though, wasn't blessed with the same physical gifts as his twin brother. Standing just 6'0″, 175 pounds, the talent was there, but he didn't have the frame to physically dominate the game the way Chris could in high school. Instead, he played a reserve role at Buchtel and Oak Hill while his brother was the star of the show.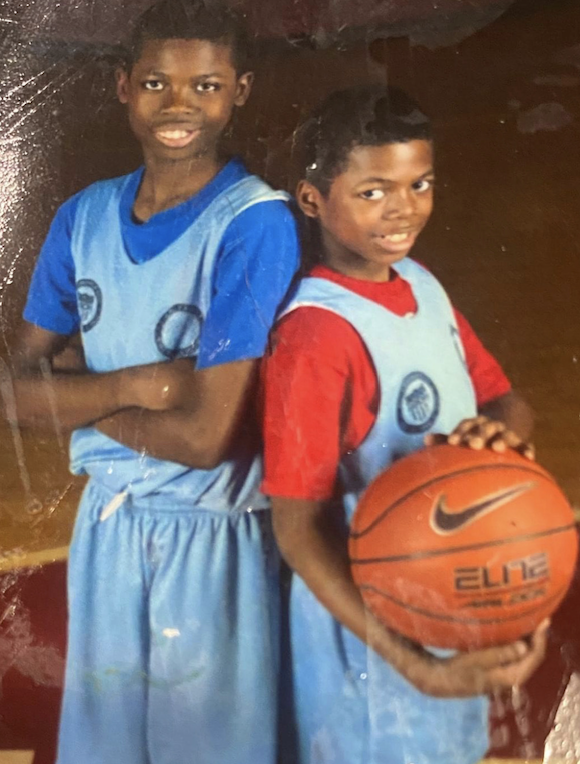 Chris' status as a blue-chip recruit led him to Kentucky, where he's seen as an instant-impact freshman with very real NBA dreams. And like he's been from the beginning, Cordell won't be far away, as his talent and hard work earned him a spot on the Kentucky State basketball team — a Division II program located just 25 miles away from Lexington.
He committed to the program located in the Southern Intercollegiate Athletic Conference (SIAC) in May and arrived on campus in July. Four months later, Cordell and the Thorobreds are set to travel to Rupp Arena to take on Chris and the Wildcats in their first-ever matchup on opposing benches.
"I'm really excited, I feel like it's gonna be dope," Chris told KSR leading up to the exhibition matchup, scheduled for Thursday evening at 7 p.m. ET. "It's going to be a dope moment for me and him to enjoy that together."
Chris is expected to suit up for the Wildcats, playing a prominent role on the wing in year one. As for Cordell, Kentucky State is taking it slow with the Akron native, redshirting this season due to the team's depth at point guard.
He will travel with the team to Rupp Arena, but he will not play in the game.
We won't see the head-to-head battle the two brothers were looking for initially. "I've never played against him in an actual game, maybe like a camp or something like that," Chris told KSR. "But we've never played each other in an actual game, so that's going to be dope."
It will still be an opportunity for the twin brothers to see each other living out their college basketball dreams in person for the first time, a moment they've been waiting for together since they first picked up a basketball.
"Seeing Chris play (at Rupp Arena) is going to be nothing more than a proud moment," Cordell told KSR prior to the matchup. "Most people coming from where we come from don't get put in the position he is in. It's special to see him inch closer and closer to his dream."
"It's going to be special, for sure. I've been looking forward to that for a minute," Chris added.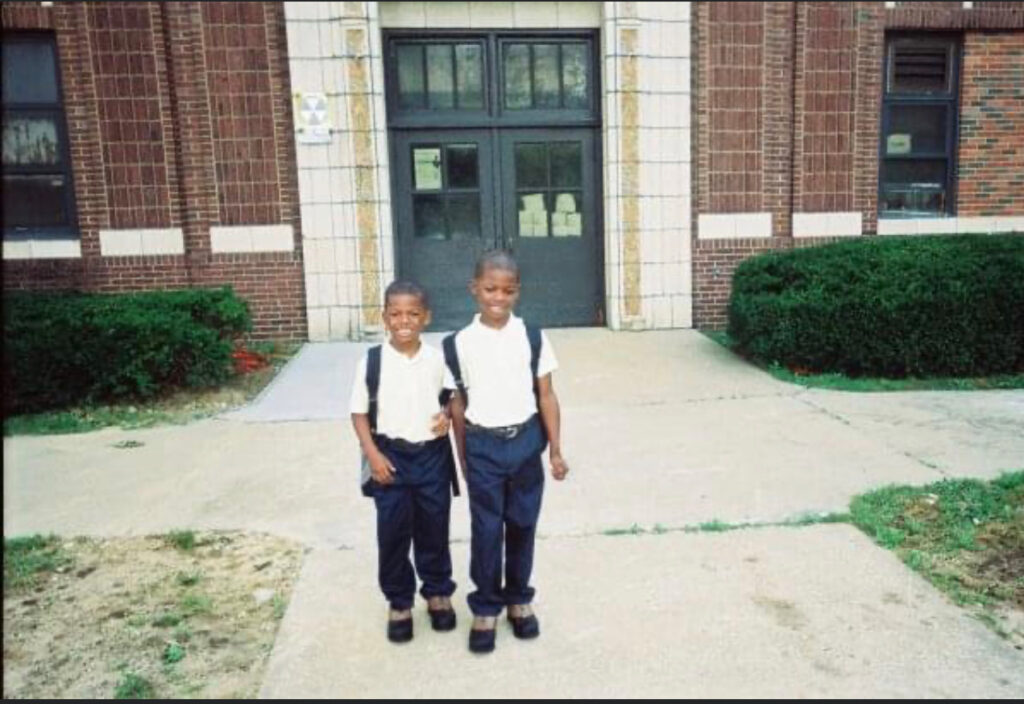 Attached at the hip quite literally since birth, it's also a new opportunity for the twin brothers to grow individually as people in separate locations while also being close enough to see each other when necessary. They're building their own lives and careers, but maintaining their close-knit friendship.
At the end of the day, they want what's best for each other and their futures. That takes independence, something they're both learning at their respective schools.
"He's been having fun, enjoying it, gelling with his teammates from what I know," Chris told KSR. "Really enjoying practices and enjoying the coaches, so I'm really excited for him to get started at Kentucky State. Hopefully he keeps doing well."
"It means a lot (for us to be close) because family is everything to us," Cordell added. "Being at different schools, but close, is good for us because we always have been together. Now, we have the space to grow individually on our own and if we do desire to see each other at any time, we can."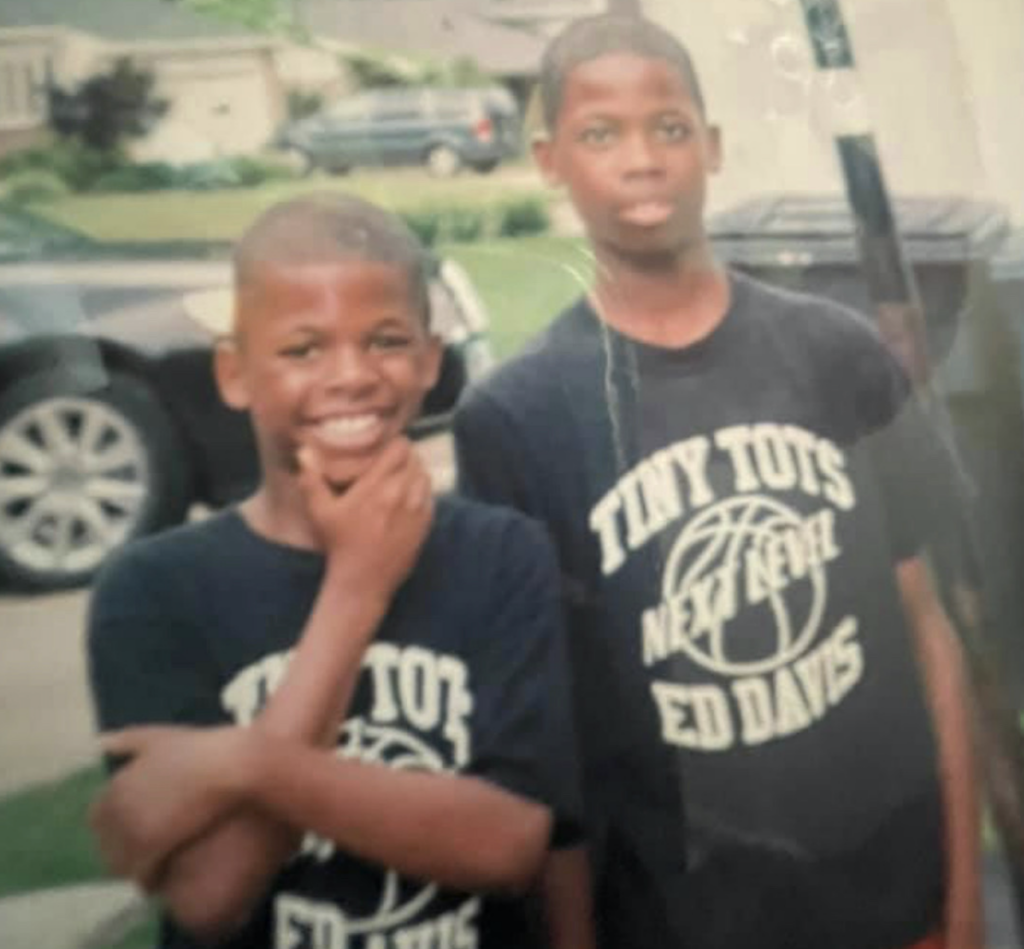 Chris said this summer that it would be an adjustment being away from his brother for the first time in — well, ever. They talk on the phone every day and keep each other updated as often as possible, but they're no longer right down the hall.
"We're as close as twins as you could imagine to be," he said in June. "… Very important (for us to be close). It's something that you've got to get used to, growing up with somebody that you played basketball with, that you went to school with every day, you obviously gotta get used to it. It takes time but I think we'll be fine."
This Thursday at least, Chris won't need to pick up the phone and call or text Cordell. He'll simply have to walk over to him and chat during pregame warmups and after the game. It'll be a sense of familiarity as both players enter their first regular season of college basketball, no matter how different their paths may be moving forward.
It's not all sweet, though. With brotherly love comes friendly competition. It may not be a head-to-head twin matchup, but Chris is looking to make a statement against his brother's team.
The smack talk has already begun, and has been for a while.
"We've been talking trash back and forth, for sure," Chris said. "Just know we're going to get the job done, that's all I can tell you [laughs]."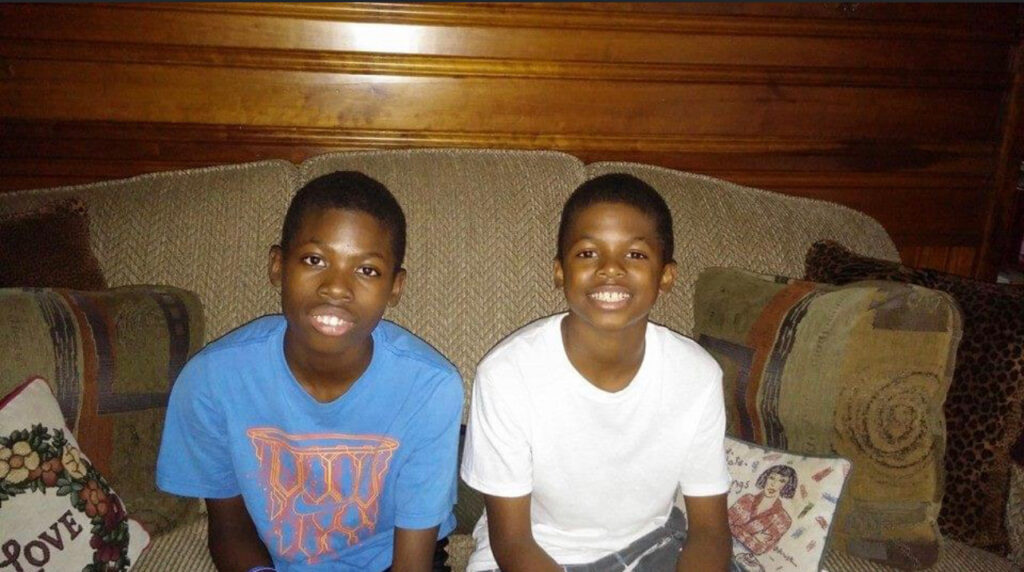 For their mother, Julia Livingston, the twins coming together under the same roof at Rupp Arena to start their college basketball journeys is a touching moment. Raising her boys together and watching them grow up in basketball and as best friends, they've come a long way both on and off the floor leading up to Thursday's exhibition game.
To say she's proud would be an understatement.
"I'm very proud. The boys have come a long way both in basketball and maturing in general," Livingston told KSR. "I'm proud of them starting off their freshman year of college. They've both really hit the ground running. This first game, it's just really funny because they've never been separated since kindergarten. Now they're going to separate schools, but they're still only 35 minutes away in Kentucky. I'm really happy about that, just how close they are.
"I'm just very proud of them. I told them how proud I am of them, how much they've matured. The game should be fun."
Tip-off is scheduled for 7 p.m. ET at Rupp Arena, with the game streamed live on SEC Network+.
Discuss This Article
Comments have moved.
Join the conversation and talk about this article and all things Kentucky Sports in the new KSR Message Board.
KSBoard