Local Punter Flips Commitment from Kentucky to Louisville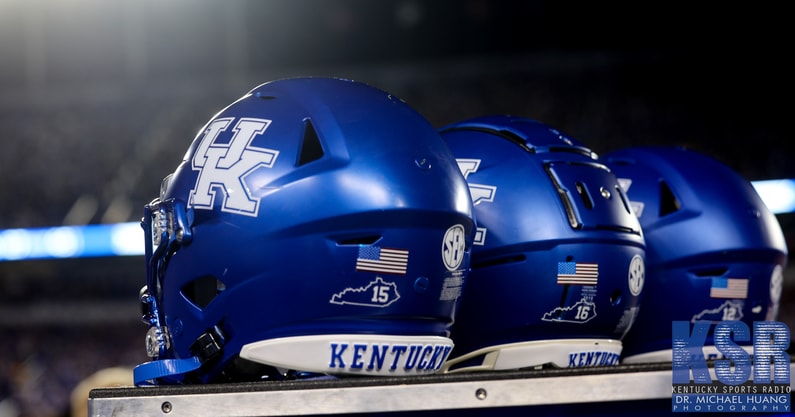 A local punter had second thoughts about his college decision just days before National Signing Day. Louisville Trinity product Carter Schwartz announced Sunday evening he will play for another Trinity product at the University of Louisville.
Schwartz committed to Kentucky in October when quality control analyst Louie Matsakis was in charge of the Wildcats' special teams operations. Trained locally by friend of KSR, Max Duffy, Schwartz visited UofL over the weekend and decided to stay a little closer to home for his college career.
A 6-foot-3, 215-pound athlete, Carter Schwartz averaged 42.8 yards per punt during his senior season at Trinity. The punter put 46% of his attempts inside the 20 and 21% inside the 10-yard line. He blasted one punt 71 yards this season.
Another Potential Punter Addition on the Horizon for UK?
New running backs and special teams coordinator Jay Boulware is in the process of flipping Kentucky's room of specialists. This is the most likely culprit behind Carter Schwartz's decision to take his talents elsewhere. Meanwhile, Boulware is in pursuit of another punter.
Montgomery, Al. punter Gabe Russo appears to have visited over the weekend. He teased a National Signing Day decision and not-so-subtly hinted that the choice will be Kentucky. An Under Armour All-American, Kohl's Kicking ranks Russo as the No. 3 punter in his class.
If Russo joins the fold, he'll be the third punter on UK's 2023 roster, joining Boyle County's Jackson Smith and Australian Wilson Berry. Those aren't the only specialists Boulware is stock-piling. Chance Poore is returning for one more season after primarily serving as the Cats' holder and kickoff specialist. Kentucky also received a pair of commitments from high school placekickers, Jackson Moore and Max DeGraff from Lexington Catholic.
Jay Boulware appears to be compiling as many pieces as possible to improve Kentucky's kicking efforts. How will it all play out and who will receive a majority of the special teams snaps? Right now it's anyone's guess.