Lonnie Johnson's Difficult Journey to Kentucky
[caption id="" align="alignnone" width="620"]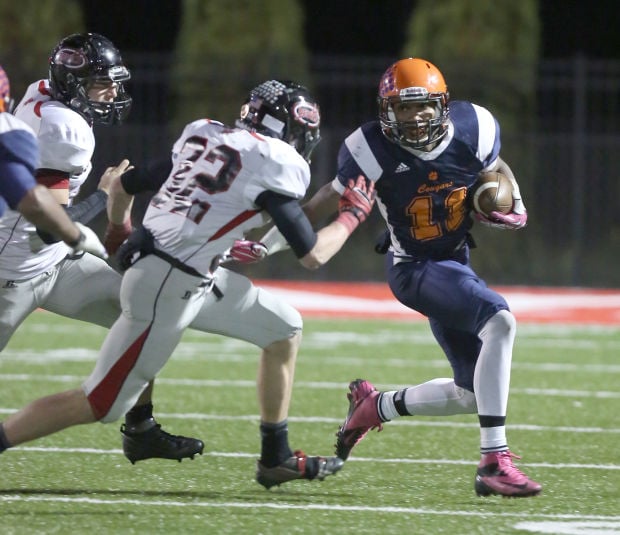 John J. Watkins | NWI Times
[/caption] "It feels amazing.  It's a dream come true for real.  I've been waiting my whole life for this opportunity." Before Lonnie Johnson Jr. became a Kentucky Wildcat, before he went to one, then two junior colleges, before he committed to Ohio State, Johnson was just trying to stay alive.  "What I've been through, most people probably wouldn't survive."
Gary, Indiana
On the drive to Chicago, you'll pass miles of cornfields, followed by miles of wind turbines.  Just before reaching the Windy City, there's one final part of Indiana that's much different than the rest of the state: Gary, Indiana.  A Google search describes Gary as "deteriorating," "a ghost town," and "a serial killer's playground." Johnson's talents on the football field provided him opportunities to leave the rugged, urban area.  Even early in high school, he could've attended school in the nicer suburbs, but chose to fight through and prove himself in Gary's tough terrain.  Against all odds it worked out for Johnson, but not without enduring plenty of pain in the process. As a high school junior, he caught the eye of Urban Meyer.  Johnson committed to Ohio State before the school year ended in May.  However, grades prevented him from ever making it to Ohio State. "Where I come from, don't nobody teach us that, to take care of your academics, get it done right now," Johnson said last week.  
"I'm from a city where you can get killed, like that (snaps his fingers).
 It really wasn't about academics for me in high school, it was about staying out of the way." Unfortunately, two of Johnson's best friends couldn't stay out of the way.  Two months after committing to Ohio State, he had to attend two funerals in a week. "I tried my best not to cry but I couldn't," Johnson
told The NWI Times back in 2013
. "One day I saw them in school and then I saw them in a casket. Every touchdown I score is for them. Every touchdown I score I'm going to get on my knee and pray to God." Johnson eventually made it out of Gary, but there were many obstacles in the way before he could play Division I football.
JUCO is no Last Chance U
[caption id="" align="alignnone" width="600"]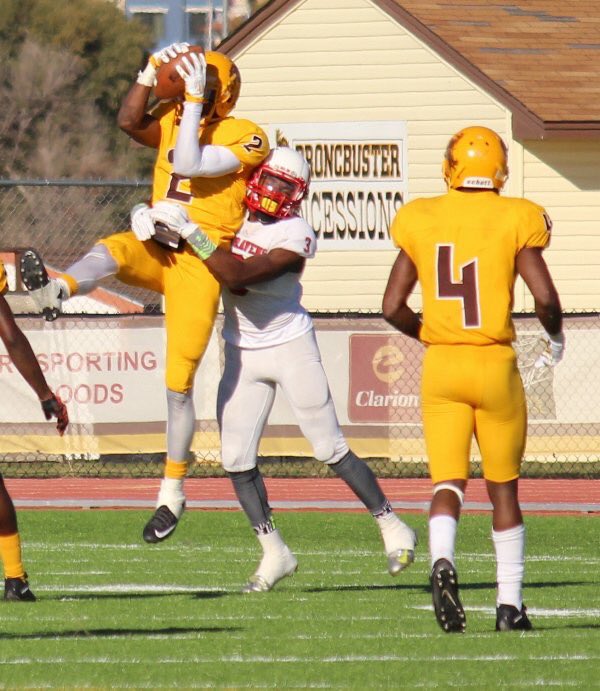 @JUCOFFrenzy
[/caption] After failing to academically qualify to play at Ohio State, Johnson attended San Bernardino Valley College in California.  After a year in California, he transferred to Garden City Community College in Kansas.  He immediately excelled, totaling 35 tackles five interceptions and a fumble recovery in 2015, earning him an opportunity to play at Iowa State.  He committed and was prepared to sign, when once again he couldn't academically qualify. Johnson was running out of opportunities.  Needing to make the grade, he decided not to play football in 2016 to strictly focus on academics. "Forget the football part.  The football is gonna be there.  I needed to focus on my academics, and look where it got me." Johnson said it wasn't easy.  He couldn't bear to watch football on TV, but he continued to watch Garden City from the bleachers. "That was probably the hardest part. The academics part wasn't that hard once I got into the flow of it.  It was actually me not playing and watching people make plays.  I'm in the crowd like, 'Dang, he should've made that play.  I could've did that,'" he said.  "I know I can play with the best of them.  I could've played, but I had to watch.  It was tough for me." It was so tough, he almost gave up.
"I actually thought about giving it up.
 The last year when I sat out I was like, 'I'm probably not gonna do this no more.'  Then seeing my mom work two jobs and her crying and everything.  'Now it's time to get it together.'  I got it together and now I'm out." Not playing was difficult, but even when he was playing it wasn't easy.  Most people are acquainted with JUCO football from watching Netflix's
Last Chance U
.  If you thought they had it bad, Lonnie had it worse. "I think ours was worse.  They were eating off plates.  In my room, I didn't have plates.  
We're eating off bags
and putting hot sauce on bags and all type of stuff.  It was a struggle." The documentary crew planned on filming season two at Garden City, but opted to return to East Mississippi.  "We ended up winning the whole thing, so they felt stupid about that." Johnson couldn't be happier to be finished with JUCO life. "Life in junior college is terrible.  We don't eat.  The beds are small.  It's just like the difference between poor and rich.  This is rich right here.  I love it here.  There's no better experience."
A New Kentucky Home
Many schools stayed away from Johnson in the last year, worried about his ability to fulfill academic requirements.  Steve Clinkscale and Vince Marrow were confident Johnson could make the cut.  Before Alabama and others got on the bandwagon, Kentucky's coaches contacted him.  After being treated like a number at other places, Kentucky felt like family.  Coach Clinkscale and the others are like uncles, and Marrow is like another father. "He's like a father.  He's not going to tell you bull.  He's going to be on you straight from the jump.    That's what you need.  You need a coach that's going to be real with you," Johnson said. Once he heard from Coach Stoops and learned his background, it was an easy decision.  "It played a big part because I didn't know he coached the Miami dogs.  Once I seen that, it was pretty much wraps." [caption id="" align="alignnone" width="1200"]
@Lonnie30Johnson[/caption] Johnson's enjoyed his first two weeks at Kentucky.  He's befriended his fellow defensive backs.  They ride to campus together, workout together and exchange tips of the trade inside Nutter Field House.  Still, he's adjusting. "The first two days I threw up," after failing to eat before working out.  It's simply not something he's used to.  "I'm still in my JUCO mindset. I'm trying to break myself out of that, but I really can't.  That's where I'm from."
---
After years of struggling, when Johnson received final clearance he thanked God.  He made it. "It still hasn't hit me yet.  I'm here, but probably in the spring.  The Spring Game I'm gonna see the crowd and actually start making plays and hear the noise." When Johnson does finally take the field, years and years of hard work and perseverance will finally produce results, results that will terrify opponents. "Going through all that, it just makes you hungrier.  It's like if you don't feed a dog for so long, then you let him out the cage and see what he does," Johnson said.  "Now I've got a huge chip on my shoulder.  
There's about to be some terror
here."