LOOK: Kentucky Volleyball unveils 2020 national championship banner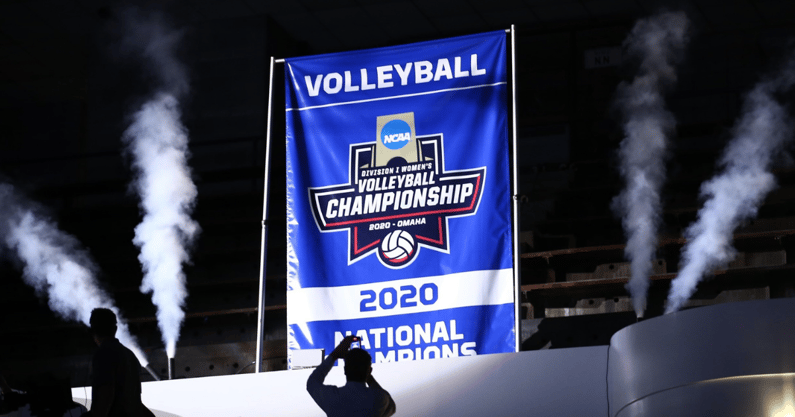 It's going to be a great sports weekend across Kentucky for several reasons, but putting up a national title banner is going to be hard to beat.
Ahead of No. 3 Kentucky Volleyball's matchup against Northern Iowa on Friday night in the Bluegrass Battle, the 2020 national title team was honored with the unveiling of their championship banner inside of Memorial Coliseum.
The unveiling was actually delayed over half an hour due to a five-set match that was going on prior between Southern California and Creighton. That game was the second of three that took place in Memorial on Friday, with Kentucky closing out the evening in front of an excited crowd of Wildcat fans.
Due to COVID-19, the 2020 season was spread across the fall and spring seasons with a nearly three-month layoff in between. Despite the adversity, Kentucky dominated the regular season and continued that into the NCAA Tournament. UK dropped just two sets in the tourney out of 17 possible before taking down Texas in the title match, 3-1.
Not long into the 2021 season, the Volleyball 'Cats are already 3-0 on the year, winning all nine sets last weekend in Ohio at the Dayton Invitational. This weekend's Bluegrass Battle includes better competition, but the season will really heat up the following weekend. UK will play four straight ranked opponents (the first three being on the road) in nine days before jumping straight into SEC play.
As of the time this article was posted, Kentucky Volleyball was leading Northern Iowa 2-0 in the third set. Alex Weber will have a full recap later in the evening.